Bitcoin exchanges and just cryptocurrency exchanges in general are an integral part of how bitcoin and other cryptocurrencies got the exposure and the trading volume that they have today, so it's good to understand how they work and how to use them.
Even if you're just new to crypto or haven't heard of exchanges yet, they're important in your knowledge of crypto, so let's get straight to it!
What's a cryptocurrency exchange? How do I use one?
A cryptocurrency exchange is any site that allows trading between various cryptocurrencies, or just fiat money. The most popular trading pairs include BTC/ETH, and BTC/USD. There's many more than just the pairs we've listed, however- there are practically infinite trading pairs out there, as new coins are constantly being listed every day.
If you'd like to try one out, there are a number of exchanges that you can use. Some have lower volume, and some have higher volume, but we'll list a few below for you to decide which one you'd like to use. The basics of an exchange, however, are just to register an account and depositing your desired crypto on the site. As each site is unique, we are not able to provide instructions for all sites, but we have tried our best to include them in our descriptions of the exchanges listed below.
As a last reminder, please try to enable 2FA or any kind of security on your exchange account, and withdraw funds as soon as possible to ensure your funds won't be stolen or tampered with. Sites do have theft occasionally, and you don't want that happening to yourself; also, try to withdraw all funds as soon as possible off of a site. Your own storage is often much more secure than any exchange can provide; if you do plan on storing a large amount of bitcoin, a cold storage method IS worth the investment. 50-100$ for secure storage isn't a large cost, considering you could lose it all in just mere seconds.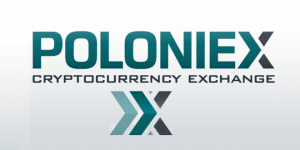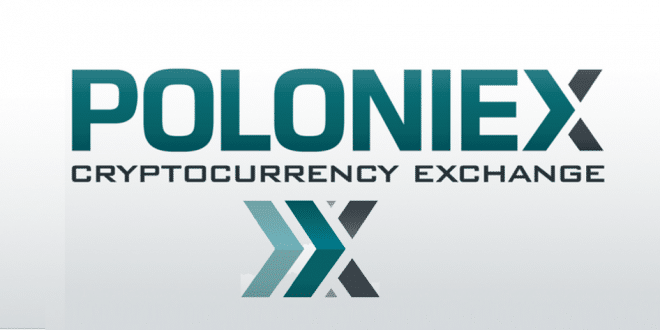 One of the largest exchanges in terms of value, Poloniex has a great user interface, albeit a little hard to understand for beginner users. They have the most popular trading pairs, and the best security options and more for your convenience, and are based in the U.S. Poloniex also has embedded stop-limit orders to nullify trading risk, and have very responsive support that rivals sites like Yobit.
Their funds storage is simply aquedate; they use cold wallet storage and 2FA that ensures your funds will not be tampered with. Poloniex also features lending and margin trading, a feature not found in many other exchanges. As you can already see, Poloniex exhibits lots of unique features that you may not initally use, but once you do get used to the layout of the site, it's simple and easy. To sign up at Poloniex, simply click on the Create an Account button. Trading can be done nearly instantly after that!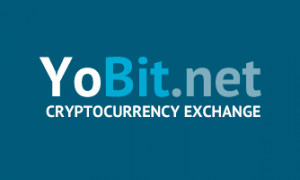 An easy to use exchange, Yobit is one of the best exchanges for new cryptocurrency users who want to get familiarized with the cryptocurrency trading environment. The site features moderate volume, and also has the most popular coins as well as new coins. They feature ICOs, a built-in dice game, and a large free coin wallet that is regularly refilled. You can get started easily and quickly with their free coin feature. Although the site does have some bad rep because they're often the site of coins being pumped and dumped, their volume and very user friendly GUI makes them a very trusted exchange. To sign up at Yobit, simply click on Registration button, and you are ready to go! Yobit features more cryptocurrency pairs than other exchanges do, as well as offering lots of ways to get an ICO coin on. Their trollbox is also a nice way to communicate with fellow traders or gamblers, but keep in mind- it's a trollbox. Don't take everything seriously, and your own opinion is usually the best opinion.

BTC-e is an older site, although it does offer the main features that you'll need to be able to trade. THey offer basic support, quick USD and EUR deposits, and also have an included automatic trader for you to make some slow profit. Withdrawals and deposits on BTC-e are nearly instant, and USD withdrawals are initiated within 72 hours. What more can you ask for? With its long history and reputation, you can't go wrong with BTC-e! The site signup is just as old-fashioned- simply enter your email and password, fill out a captcha, and you'll be able to trade!
2FA is also available on BTC-e, and we recommend you turn it on- without 2FA, you'll be vulnerable to a number of invaders who could potentially crack or even hack into your account. For the most security, as we have previously mentioned above, try to minimize storage of funds on an exchange, and cash them out as soon as possible. You saw what happened to Bitfinex, and although the odds of a similar event happening are slim, it is still very much possible.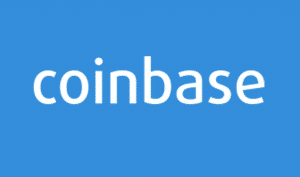 If you're looking for a more simple way to exchange Bitcoins, it's possible to go to a site like coinbase that allows you to buy bitcoins quickly and easily. Based in San Francisco, coinbase has been providing bitcoin to crypto users since 2012. In addition, they provide lots of helpful guides if you are actually new to bitcoin; overall, coinbase is just a very user-friendly site that many use daily.
Recently, Coinbase has even added Ethereum, and you can buy and sell that in addition to Bitcoin! Talk about convenience. Coinbase also provides you with a rudimentary bitcoin wallet that you can use to recieve and buy bitcoin- it's just like any other web wallet, but it's always nice to know a site has given you so many resources. Purchasing is fast and easy; simply register with your email, and you'll be able to use a variety of payment options to buy, including debit and credit cards, as well as even bank accounts! It's never been so easy to get your Bitcoin or Ethereum up until this point.
Although this site has gotten a bit of a bad rep recently, and hasn't regained all of its trust yet, Bitfinex is a very easy to use exchange that allows you to trade a multitude of cryptocurrencies- not just Bitcoin. For convenience, they even offer an app so that you can trade anywhere, anytime, as long as internet is available- something else that isn't found in many other places. If you've been keeping up with cryptocurrency news, you'll know they use multisignature wallets and 2FA- although it is occasionally vulnerable, as seen with the Bitfinex theft that occured just a while ago, withdrawing your crypto whenever possible after you get them is a very good way to prevent such thefts and minimize losses. In addition, they even provide Peer to Peer lending, which is an unusual sight with crypto exchanges- the rules about this can be found on this page: https://www.bitfinex.com/howitworks, but it's a neat system that's been used by thousands, and makes up part of the Bitfinex system. Built for traders, and traders only, Bitfinex has aimed to provide a great ecosystem for trading, and it's worked out very well for the most part.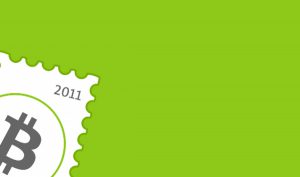 Another small but efficient bitcoin-based exchange, Bitstamp provides very accurate pricing that is used worldwide for commerce, and also provides a very easy way to purchase Bitcoin- all since 2011. With deposits and withdrawals available in EUR, USD, and even gold, Bitstamp is constantly innovating on the bitcoin exchange and has provided many ways to access your funds- they've even recently added support for withdrawal and deposits from Ledger Wallets!
Although they don't support as many payment methods as other exchanges like Bitfinex, they also do offer credit and debit card deposits, which are commonplace throughout the cryptocurrency world, but are good additions. If you're looking for a basic yet fulfilling exchange that gets the job done, Bitstamp is your exchange!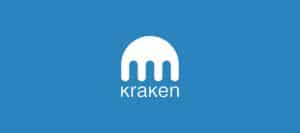 Not as well known as some of the other exchanges we've just compared for you, Kraken takes the simple exchange and turns it into a modern masterpiece. With simple and easy-to-use controls and graphs, Kraken offers the best trading pairs and is available to almost everyone in the world- leveraged trading, margin trading, and dark pool, all within the United States and beyond! It's not even necessary to login or register to view their charts- you can simply click the charts button, and they'll all be there for you to view the prices on the exchange. Need support? It's not an issue with Kraken- simply click the Help button and hover over it until you find Support- most of your questions will be answered there, but if not, you can contact Kraken in the Help bar- their response is exceptionally fast, despite not having any kind of live chat. Although not as quick as some other sites, Kraken provides aquedate support for most users. If you'd like to do some simple, relaxing trading, we recommend Kraken for you.

Previously offering cloud mining in addition to the exchange that it is best known for, CEX offers site uptime that is unrivaled by others and the best volume and userbase. No major theft has ever happened to the site; it's DDoS protected, and encrypted. CEX also offers a variety of payment methods, including crypto, bank accounts, and Visa and MasterCard. CEX is also compliant with the UK, has MSB status in FinCEN, as well as essential licenses and strong relations with banks. Their high liquidity and ease of use makes them a top contendor for an award like best exchange. If you're looking for a more advanced exchange that has what you want and more, we highly recommend CEX.