Bitcoin markets are now seeing rising prices only a short time after the rally reached its peak and price started falling. Prices did reach above $2250 but are now keeping above $2200 nevertheless. Resistance might not be as strong as one would expect but selling pressure is still in effect as upward movements seem hard to come through.
Major Signals
The change in the market's sentiment from a more bearish one to the current, neutral one happens following a breach of $2000 levels.
While support doesn't seem significant at this point, bitcoin prices are still settling around $2200 levels after today's recovery.
Sell walls appear to be outweighed by buy walls at this point, something that's indicative of the market sentiment driving the recovery.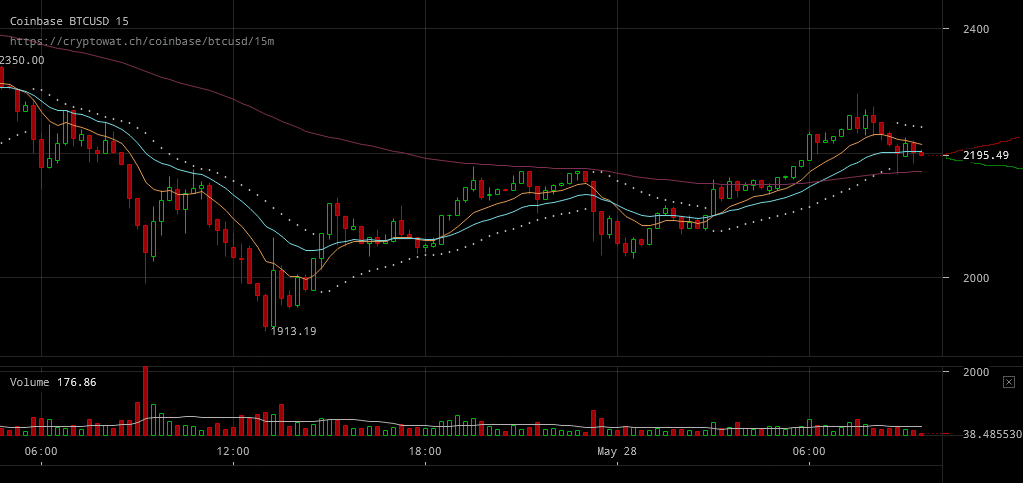 GDAX BTC/USD charts are showcasing how selling pressure still does have a major impact on the market, yet it was able to break out of the downtrend leading bitcoin prices down shortly after $2000 levels were breached. This wave of positivity comes only a short time after a major sell off broke the rally of bitcoin's price but it doesn't seem like the current recovery is driven by bulls.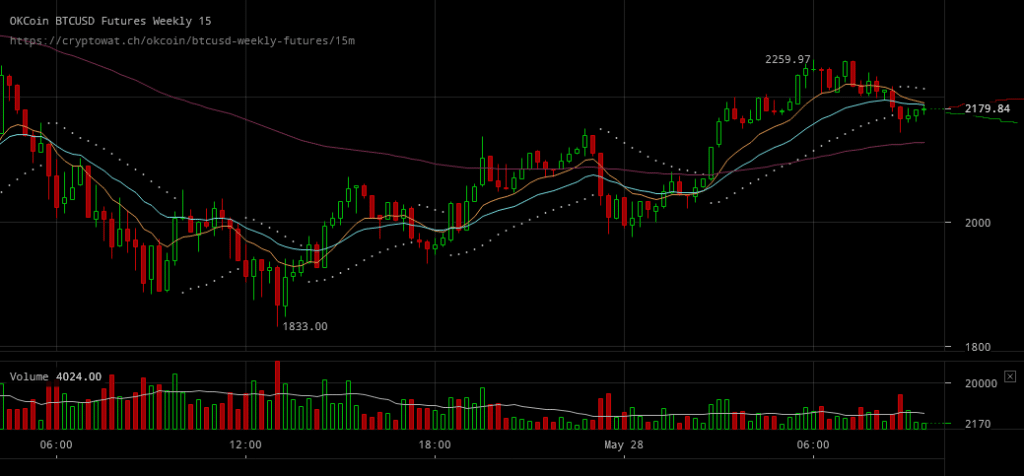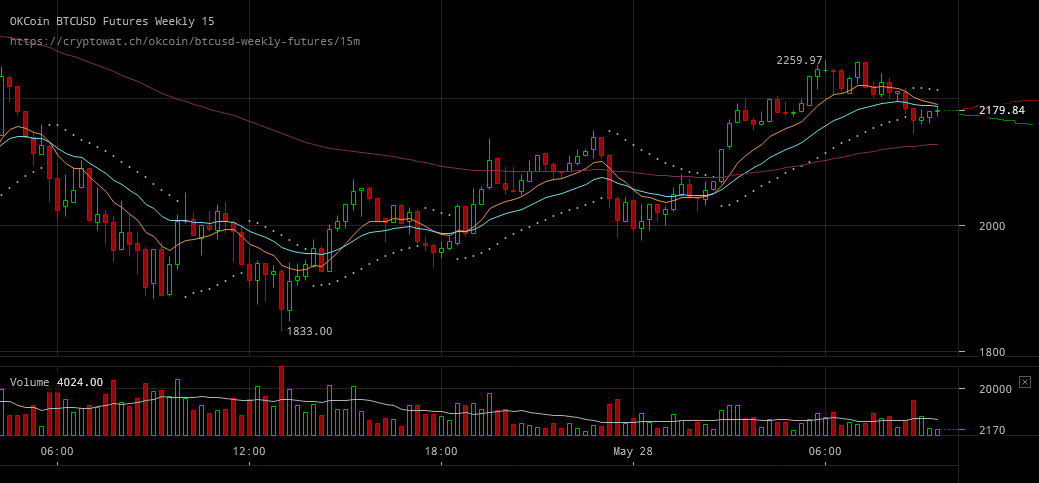 OKCoin BTC/USD weekly futures charts showcase how futures traders are once again keeping a safe distance from the recent positivity of live BTC/USD markets. Futures markets were probably not ready to support a recovery of this extent and so futures rates are maintaining a spread greater than before as it keeps deviating from live bitcoin prices.
All in all, it's worth highlighting that whilst the current recovery might not have the momentum of the rally as it was heading to its peak but it's following a major sell off nevertheless. It's sure something to appreciate that amid a trading session with as high trading volumes, the market's sentiment changed enough to support a recovery, of whatever extent.