Traders in BTC/USD markets seem to be plagued by some uncertainty as to what movements the market would follow up after the recent rally. Yet, support at 770$ has yet to be breached, in spite of volumes being substantially high.
Major Signals
Vague price movements not indicative of any trends to follow. In the short term, traders don't seem to be counting on any major movements.

Sideways trading with long low volume periods are plaguing markets as uncertainty seems to be affecting the market sentiment.

Bullish market sentiment from previous days might have not gotten away completely as no major post rally support levels have been breached.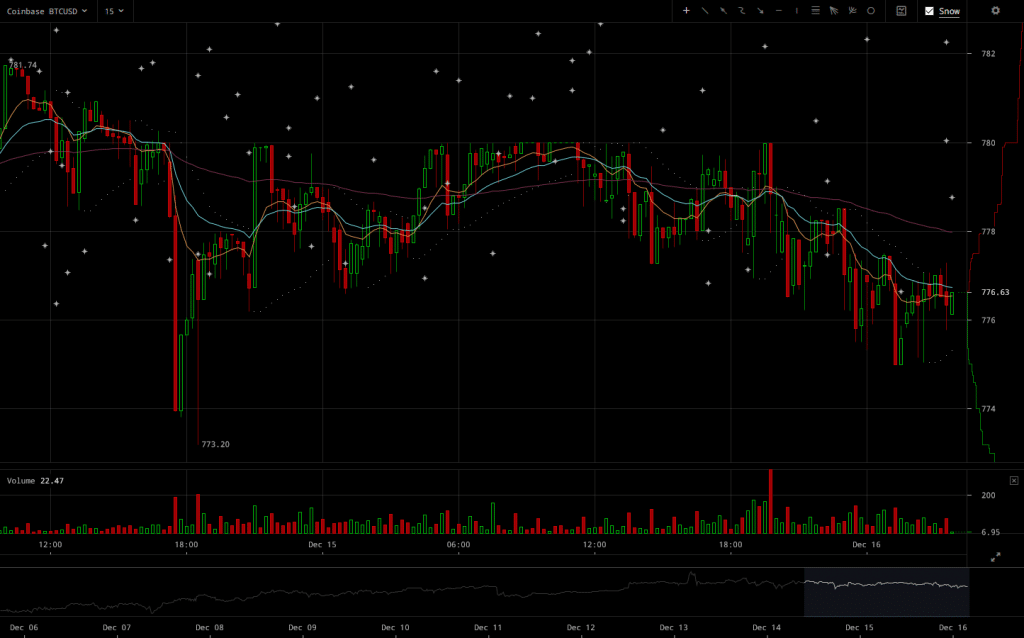 Bitfinex BTC/USD markets might be going through an important market mood shift, yet it doesn't look like any important events towards change have taken place just yet. However, recovery from large sell orders isn't swift, but rather followed by sideways movement.
Market movements have so far not been indicative of any new trends, yet it's important to remember that the uptrend seems to have come to a halt. While this sideways trend hasn't shown any indications that this might not be the beginning of the end, the current particularly neutral market sentiment doesn't make it look like the price would be going up much further any time soon.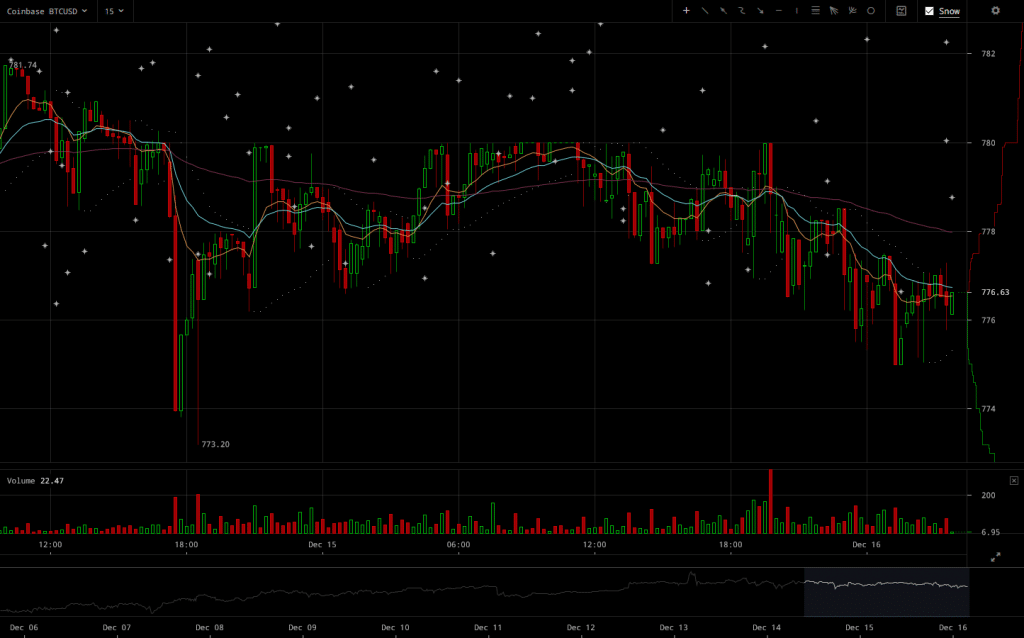 Futures traders are not pessimistic in spite of live markets going through what could be a correction phase. As  seen in the above OKCoin BTC/USD chart, patterns don't look particularly indicative of anything yet volumes have remained stable and downward spikes don't seem as significant as in live BTC/USD markets.
Overall, the market' mood has changed only slightly towards a more bearish tone and that's not that flattering for a bull rally followup when trading volumes are higher than normal. Yet, sideways trends are usually a "break" between a trend and its continuation, so we might see the price rallying a bit more a we approach Christmas.