Traders in BTC/USD markets seen to be gaining confidence once again. The market's outlook is back to being optimistic amid a trading session with trading volumes higher than average.
Major Signals
Bitcoin markets once again indicate that there's no apparent resistance level, other than $790, which hasn't been reached in years in spite of BTC/USD approaching it.
Trading volumes are up along with the price, and the bulls seem to be entering the market once again.
Support for levels closed to $780 might not be apparent yet but a fall below that level was followed by a swift recovery earlier today.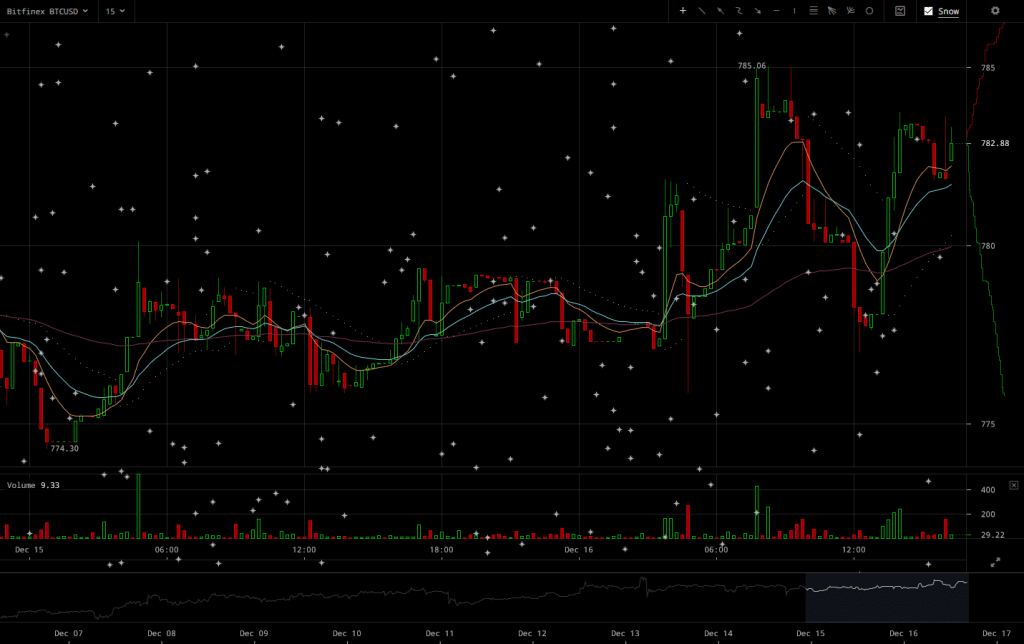 Bitfinex's BTC/USD charts hadn't seen as optimistic as in the trading session that levels above $780 were surpassed a few days ago. The market seems t have shaken off uncertainty and any remains of a bearish market sentiment after the hour's of sideways trading in yesterday's trading session.
Sell walls are still outweighing buy walls by a great margin, yet this is something expected to be balanced out pretty soon if the uptrend is to continue. Other than that, there's no apparent resistance at $780, since it's a level of resistance that was broken through just a few days ago.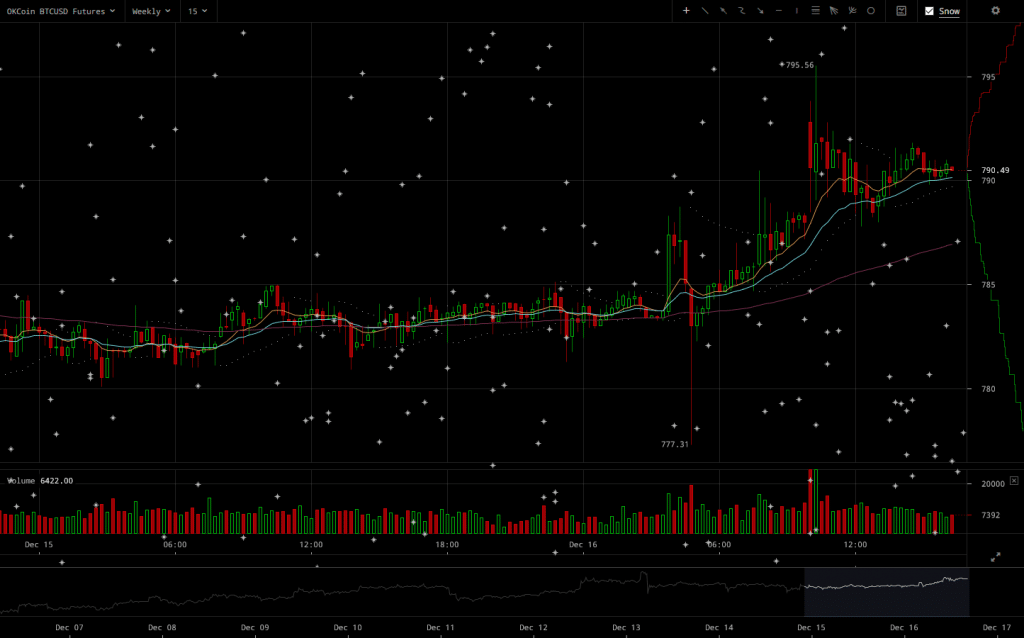 Futures markets seem to have been right to not follow through with the slight pessimism caused by sideways trading patterns through the last trading session. OKCoin's BTC/USD charts indicate that there's a persistence follow up to live BTC/USD market movements, yet futures markets seem a bit more optimistic when it comes to downward spikes.
Overall, it'd be safe to say that the market sentiment is moving back to what it was like in the earlier days of the rally. Yet, selling pressure still has a presence in the market  and there are quite a few hefty sell orders. But what matters in the end, is that BTC/USD rates are once again flirting with $780 levels, something that makes for a positive outlook.