Bitcoin's price seems to have quickly and completely shaken off the negativity preceding past trading session. As trading volumes are still above average in spite of not going up, the selling pressure that was plaguing the market seems to have been significantly limited.
Major Signals
A support level for levels more closer to $1000 has not formed yet as the price was trading below this level just a day ago, but there seem to be substantial buy walls a little below current levels.
Buying pressure is once again having a visible impact on the market and for now, it doesn't seem to be fighting a tough battle with large sell orders.
Τhe price spikes are pushing the price to new highs since 2013 above $1000 levels, and it currently looks like there's no stopping to the rally's momentum as it stands as the price climbs closer to $1050.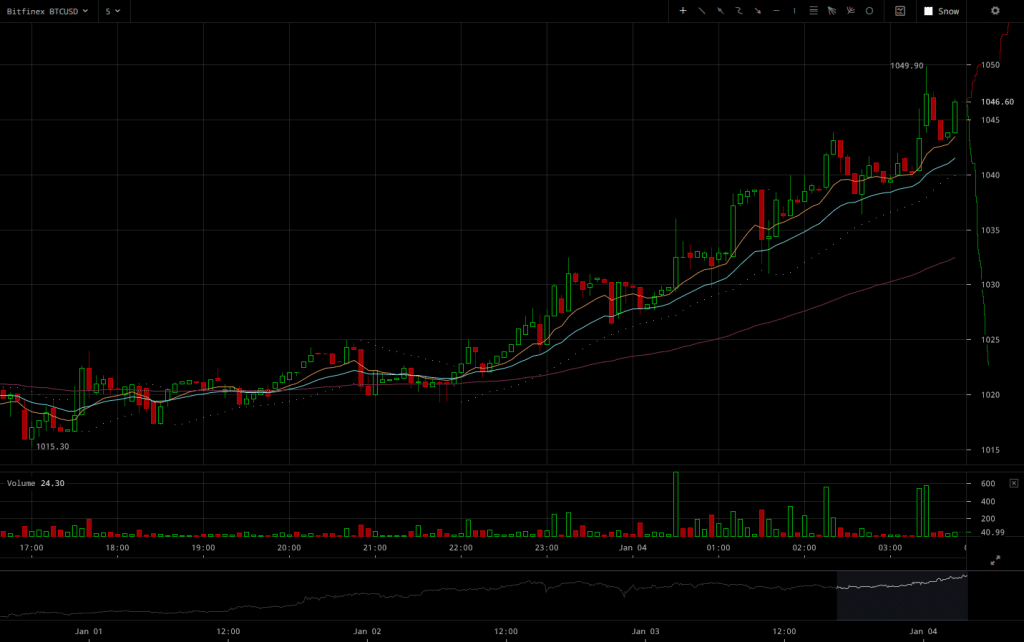 Bitfinex BTC/USD charts make it apparent that the market was perfectly ready to welcome another bull run in spite of yesterday's brief negativity. A long upward patterns caused by substantial back to back buy orders appears to be the result of this trading session.
While BTC/USD markets appear to be lead by yet another rally it's important to remember what's been leading the market to such movements. Yesterday's somewhat bearish trading session appears to have been followed by a short lived sideways trend and today's price rise happens amidst trading volumes lower since that time. This is an important point as to how substantial the latest rise could be in the short term.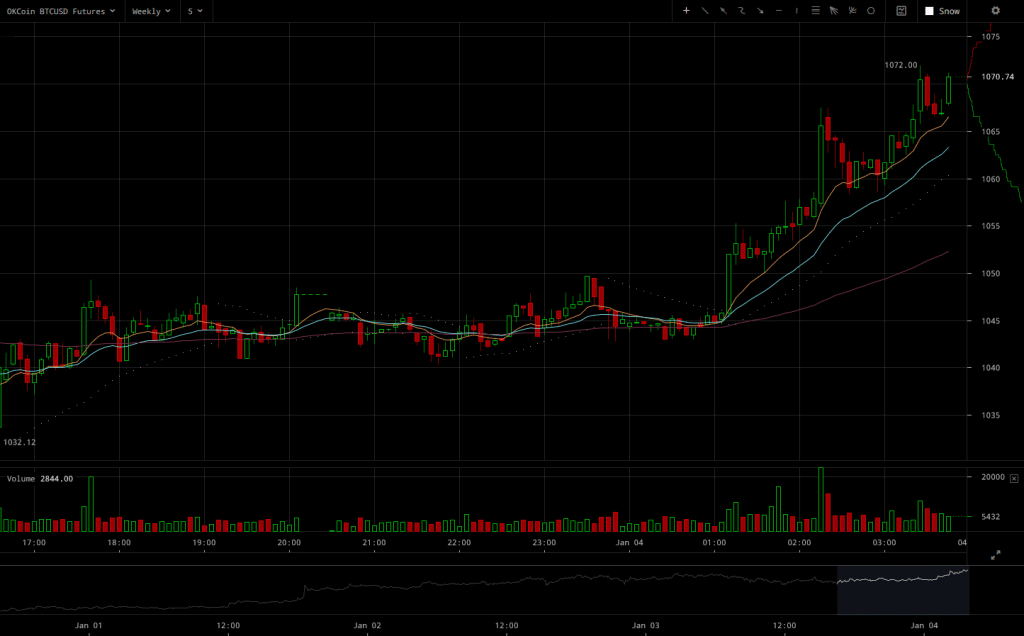 Futures markets are surely following a less smooth path to the top. Perhaps futures traders were more skeptical about the potential a continuation to the rally could have. However, the end result appears to be a proper follow up to movements of live BTC/USD markets.
Overall, the positivity appears to be evenly split among markets, but some traders appear to be losing confidence in the short term potential of the current rally, perhaps thinking that it could have already reached its peak.