Bitcoin markets saw prices reach $1250 in the current trading session as back to back buy orders were filled, pushing the price up. Recent hours have support being very limited while bullish orders try to break through resistance levels. The market's overall sentiment went into being slightly more bullish in the last few hours as the price even rose above $1250 for a moment.
Major Signals
Buying pressure picked up, pushing prices up from a low of $1220 levels, right after a downward spike
The beginning of the rise might have started as a recovery but more support kicked in as it went
Prices have now settled at $1250 levels, after rising above such levels saw a correction to current prices.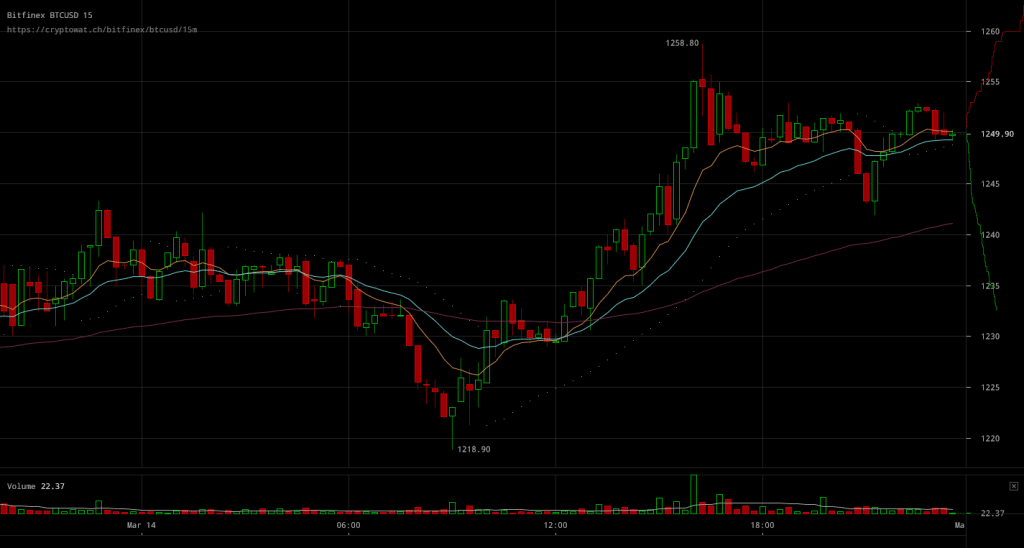 Bitfinex BTC/USD charts are indicative of how buying pressure managed to pick up, this way pushing prices up amid the current market sentiment. Buy orders are outpacing sell orders at the moment, with seemingly little resistance as the price keeps rising above the newly reclaimed $1200 levels. Overall, the market's sentiment has built up to more positivity through the last trading session, with traders showing more and more support for new levels proce after resistance break throughs.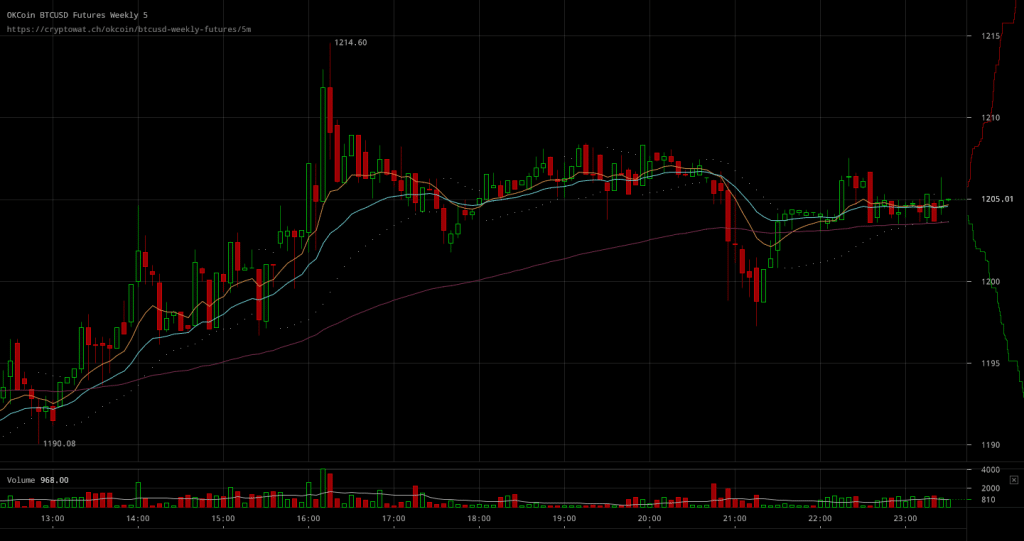 OKCoin BTC/USD weekly futures charts are showcasing the divide between live BTC/USD prices and futures rates. At the very least through, futures rates have finally come to terms with the rise above $1200 levels, as futures rates are also looming around such levels at the moment, after all the price rising live markets went through. It seems that uncertainty is quite a factor amid futures traders in these days.
All in all, the market's sentiment has been building up in the certainty more traders seem to be having about more positive outlooks above $1200 price levels. Yet support levels are surprisingly late at being established and the ongoing recovery could come under scrutiny under selling pressure.