Bitcoin's price is finally starting to look up again as selling pressure seems to have backed down in the latest trading session. After BTC/USD reached a bottom at around $750 levels, a recovery back above $800 levels was achieved while resistance was weak.
Major Signals
The recent recovery certainly doesn't look like a bullish overturn but it's nevertheless a positive indicator as it showcases how BTC/USD markets wouldn't remain in a permabear state.
The rise above $800 levels happened amid a period of relatively low volumes but large sell orders have since moved the price below $800.
The lack of selling pressure apparently didn't last that long, which serves as an indicator that a bearish market sentiment is still at large.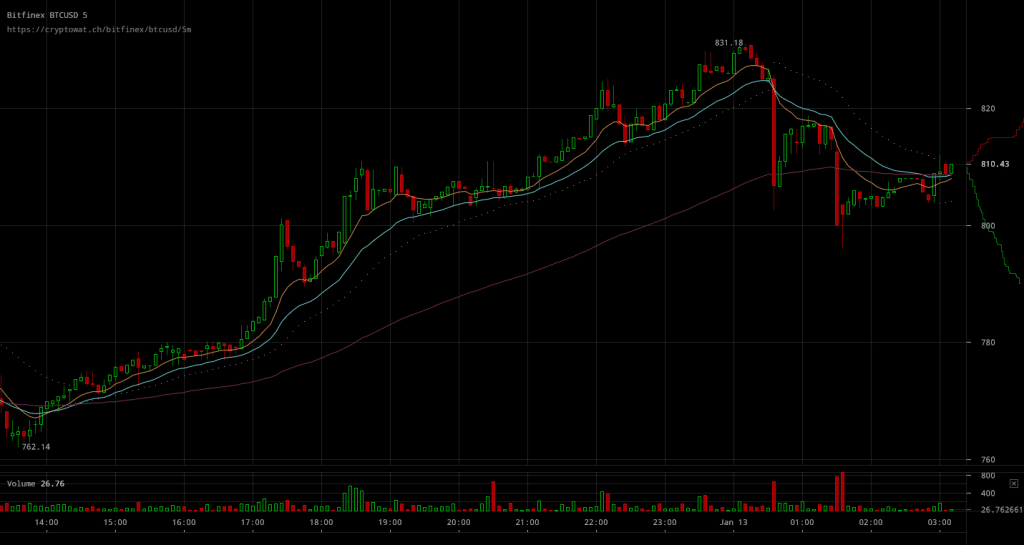 Bitfinex BTC/USD charts showcase how the market is still flirting with $800 after the recent downward spike leading the price much lower than the recovery's level. Such market movements are certainly to be expected when a price rise takes place in a market whose sentiment was overly bearish hours ago.
Yet, the fact that some buying pressure is finally making its presence felt at levels around $800 goes to show that at least some traders might have reached a point at which more price falls would be unlikely.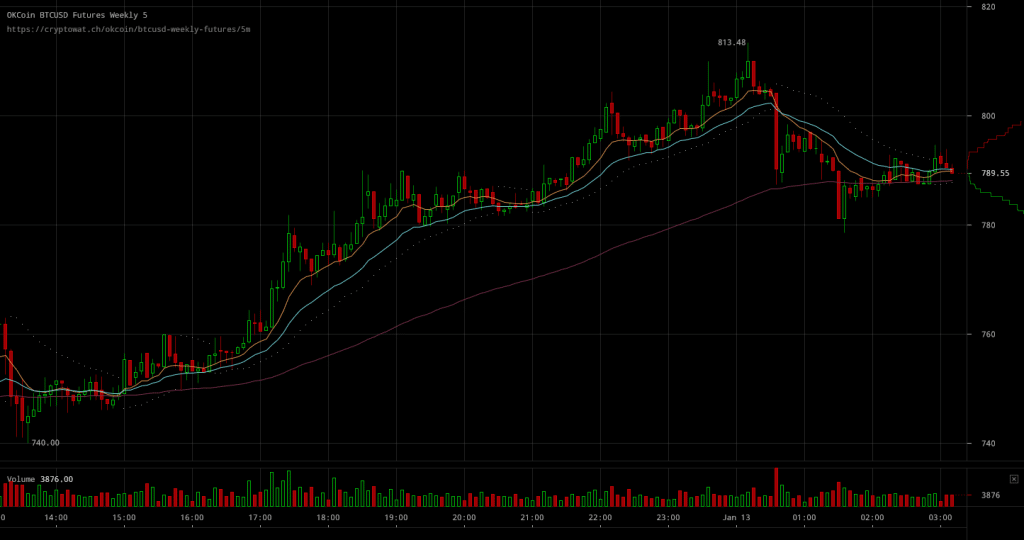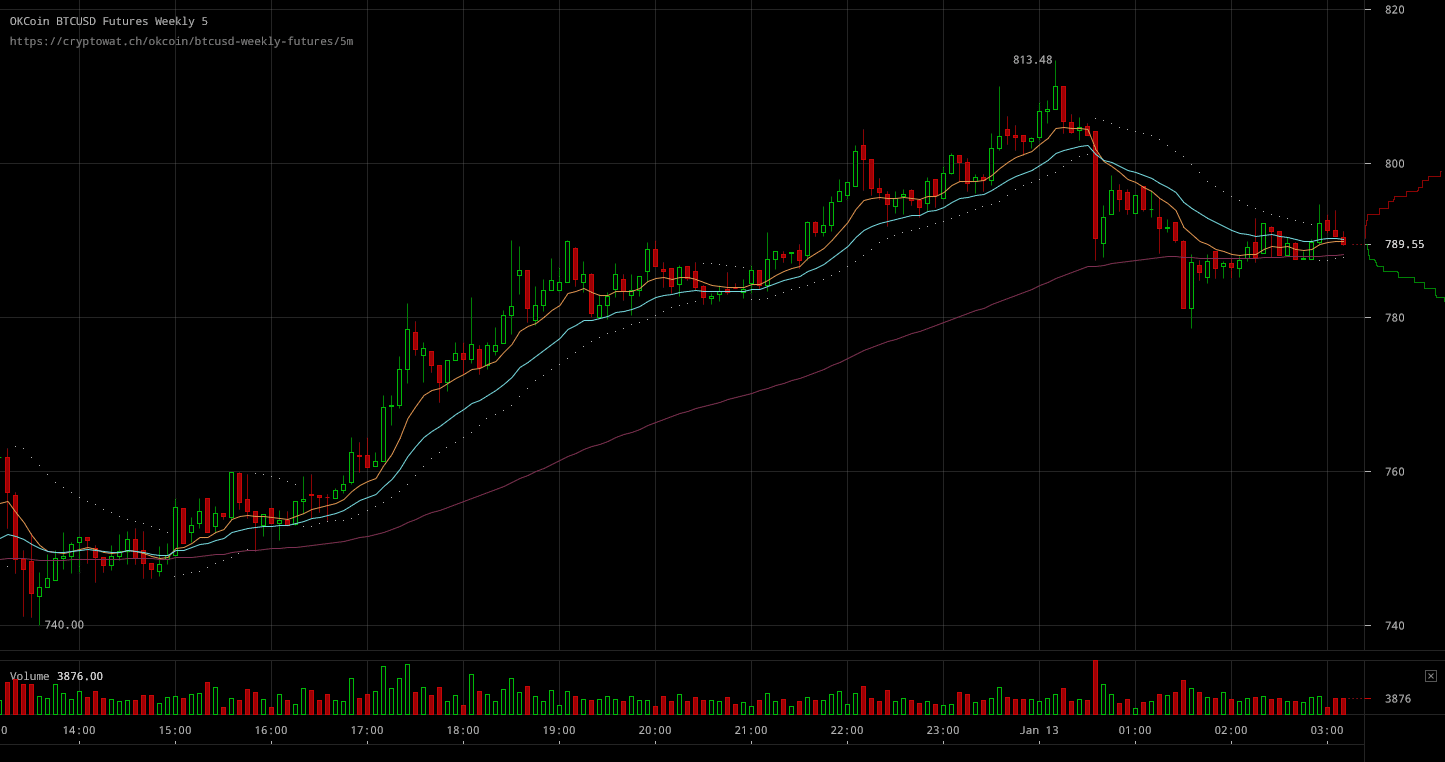 Futures charts make it astoundingly apparent that futures traders are not buying in the fresh optimism of live BTC/USD markets. As the above OKCoin BTC/USD weekly futures chart shows, futures have kept trading at rates lower than the ones in live markets throughout the ongoing trading session and are likely set to continue doing so.
Overall, it's important to highlight that the recovery in bitcoin's price is happening amid a slow day with not much to see in terms of activity. It's not surprising that many traders are playing it safe by betting on the price falling away from the recovery but immersive selling pressure just doesn't seem to be present today in spite of all the preceding bearishness.