Bitcoin's price fell down to $820 levels today, and in spite of it trading around this level for a while bitcoin price rates have since stayed to levels around $900 after some large buy orders boosted the price. It seems as though traders might have a limit as to how low bitcoin prices can fall in such a short period of time.
Major Signals
BTC/USD markets have apparently come to terms with the downfall from grace as the rally appears to have ended.
The fact that bitcoin markets needed a large sell order to recover from further price falls goes to show that the market's sentiment is far from bullish but also highlights that selling pressure has been exhausted.
Support for $900 levels seems to be non-existent while resistance some seems to have taken shape in the form of sell walls that'd make a price rise above $900 hard.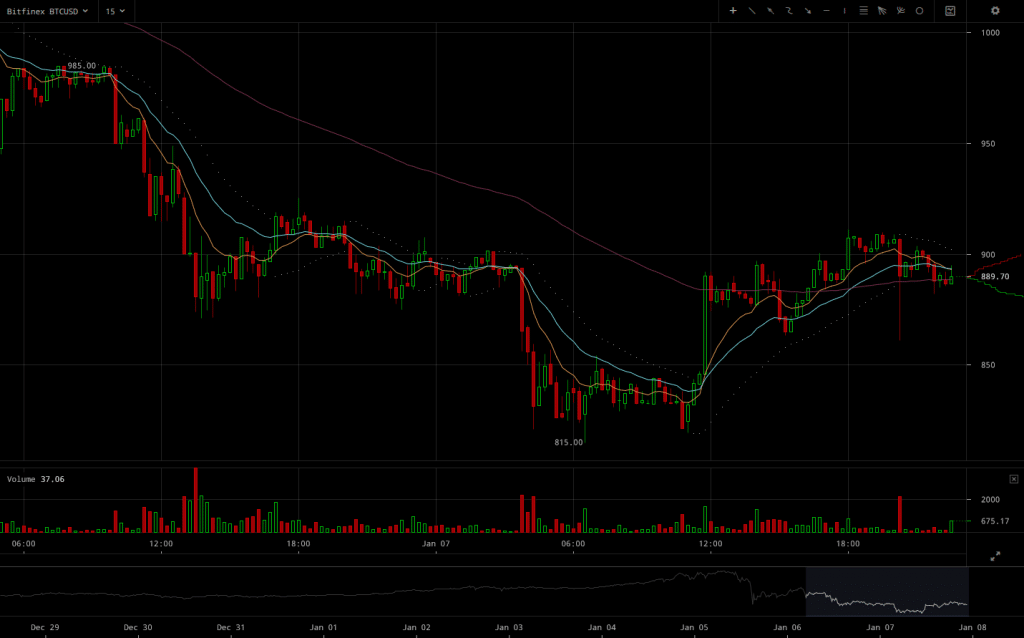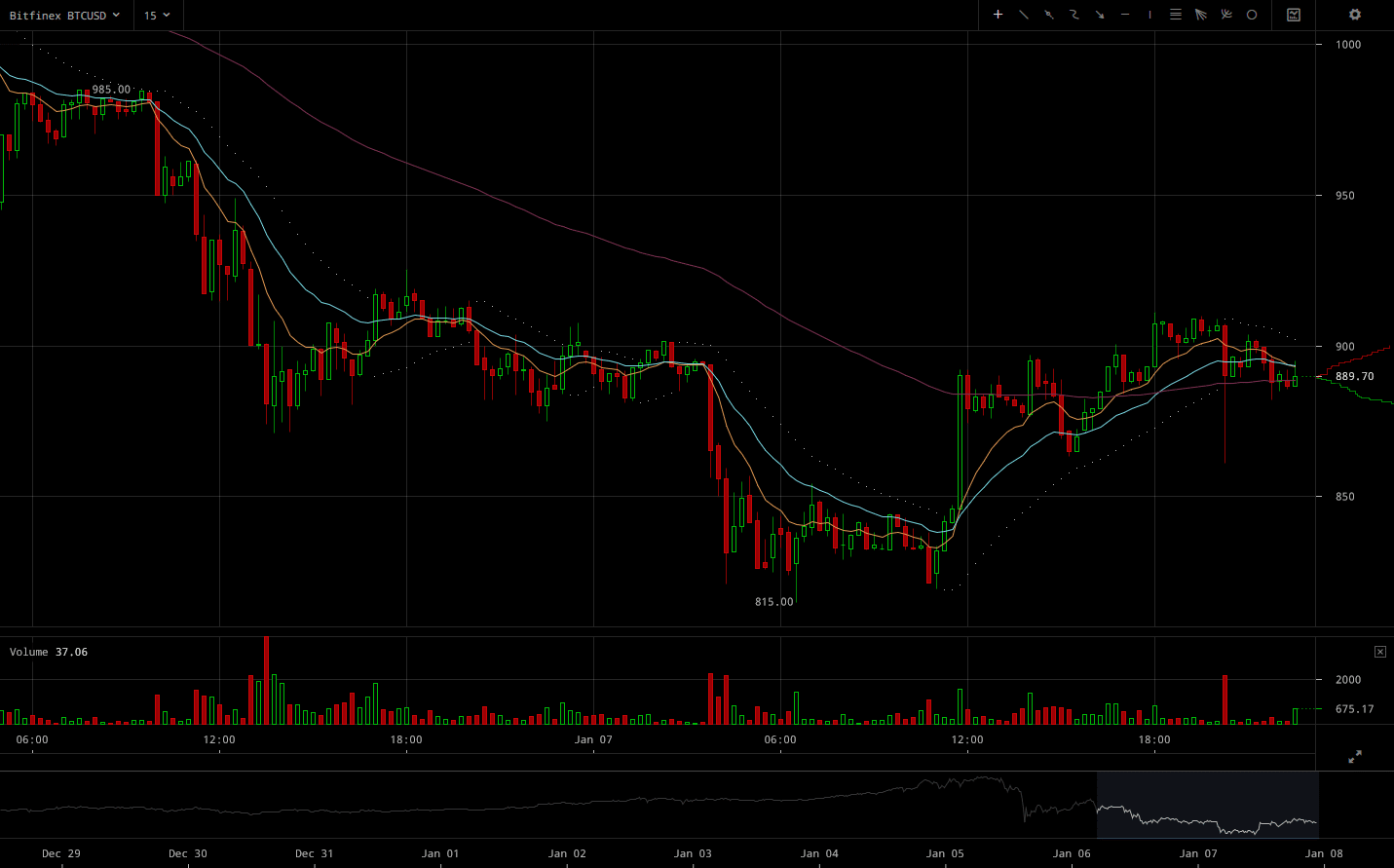 Bitfinex BTC/USD charts highlight how volatile and bitcoin markets are while still seemingly appearing under pressure. It's hard for traders to shake of the shift to a bearish market sentiment that came in so suddenly. Bitcoin price rates have only kept going down ever since the downward spikes ending the rally took place.
Today's recovery from sub $900 levels was unexpected yet didn't have an immediate bearish reception. This goes to show that there might be some limited positivity among traders. The fact that BTC/USD still trades at levels that the recovery spike brought the price at -in spite of falling from the short rise afterward- certainly hindsights that traders have a certain limit in mind as to how fast and how far bitcoin prices can fall.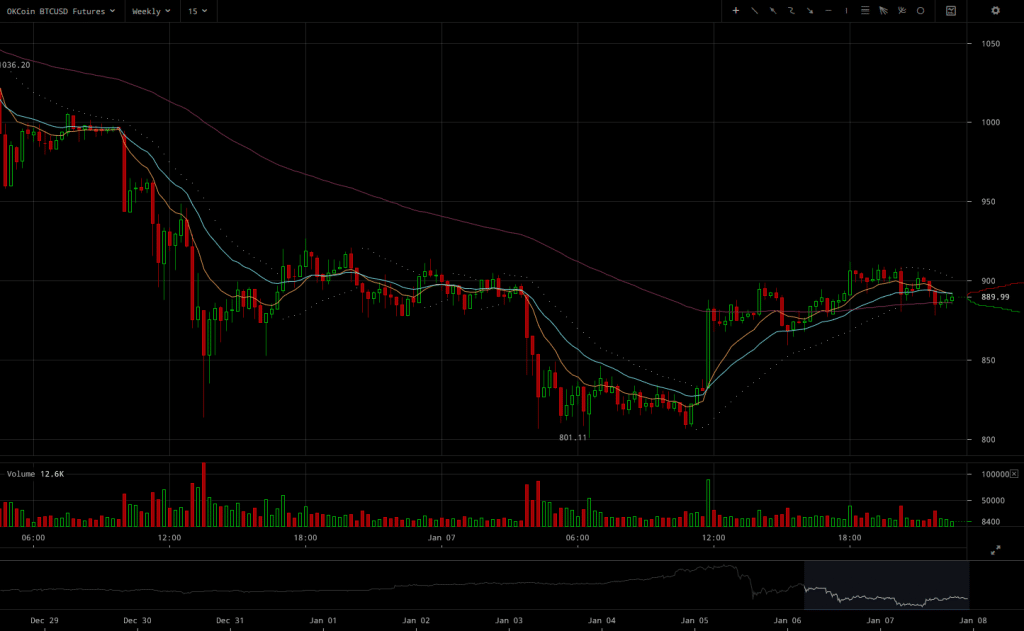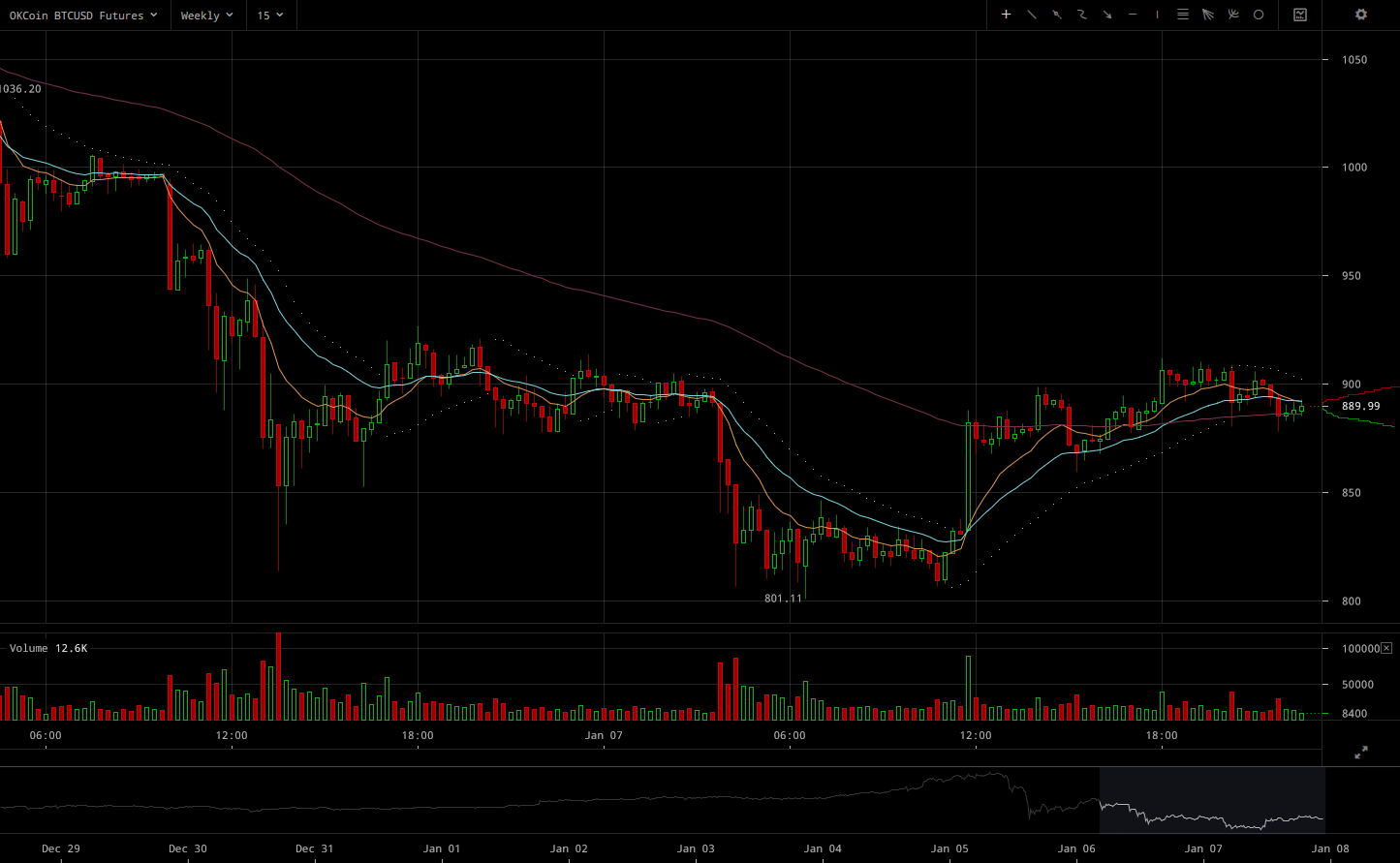 Futures traders are going through one of the least exciting weeks in futures markets. As seen in the OKCoin BTC/USD weekly futures chart, futures rates were at several points lower than live BTC/USD rates. This continuation of the generally bearish mood showcases how many traders have lost confidence in the future of bitcoin's price, thinking that it could be a while until bitcoin markets see go through an uptrend again.