The mood of BTC/USD markets seems to have shifted over a more negative approach to the market's outlook after a peak at $908 amid this trading session. The market gave in to large sell orders, leading the price down to $885 levels. The recent recovery still seems to be followed by volatility as the price still struggles to stay above $900.
Major Signals
Large sell orders pushed the price down to $885 levels but BTC/USD rates have since recovered closer to $900.
In spite of weak support and lack of swift responses to large sell orders the market was capable to recover within the same trading session.
The market's sentiment has resisted taking a bearish overturn in spite of the selling pressure experienced throughout today.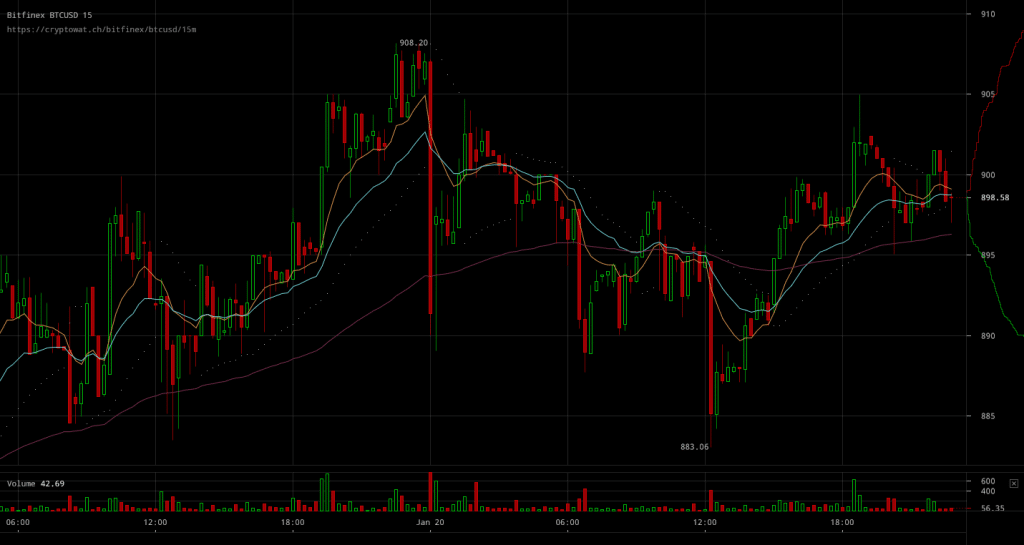 Bitfinex BTC/USD charts show how the buildup to levels higher than $900 was crushed by selling pressure, only for prices to recover close to $900 once again. The market's response to a potential return of substantial selling pressure was surprisingly positive; although the value of such movements is up to question with trading volumes being lower than even post-rally averages.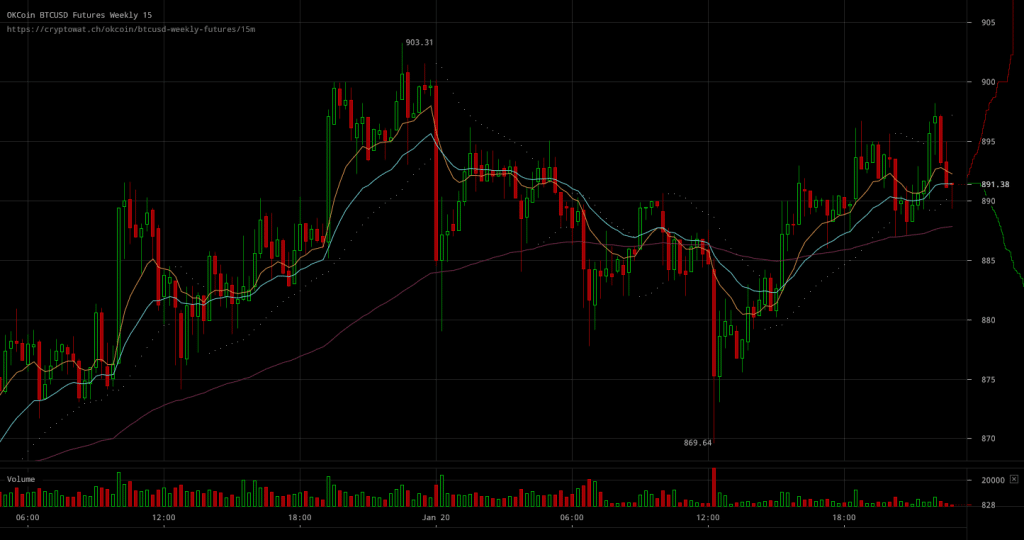 Futures markets have actually shaken off some of the negativity that surrounded them in the last few days. As seen in the above OKCoin BTC/USD weekly futures chart, the margin between futures rates and live BTC/USD ones has shrinked and in spite of futures prices still being lower the follow up to upward price movements appears to be generating positive feedback from futures traders.
Overall, the recent recovery has sure lead the market to giving in to volatility, but in general things aren't all gloom and doom. Downward spikes were followed by decent recoveries today, something that goes to show that traders might be starting to believe in support levels, expecting a more positive overturn.