BTC/USD markets are having a hard time recovering above $1000, in spite of some support for such price levels coming forward in the last few days. Markets seem to be giving into selling pressure time after time, with the recent downward spike having put bitcoin markets in a position where trading above $1000 seems increasingly less likely amidst growing resistance.
Major Signals
Resistance is actively keeping bitcoin prices below $1000 with selling pressure becoming apparent once such levels are neared.
BTC/USD rates fell to $970 levels though the last trading session after a downward spike caused by big time selling caused a significant price dip.
There might have been a slow recovery since that time, yet the market has so far been unable to defeat resistance sitting at $1000 levels, in spite of attempts to chew through it.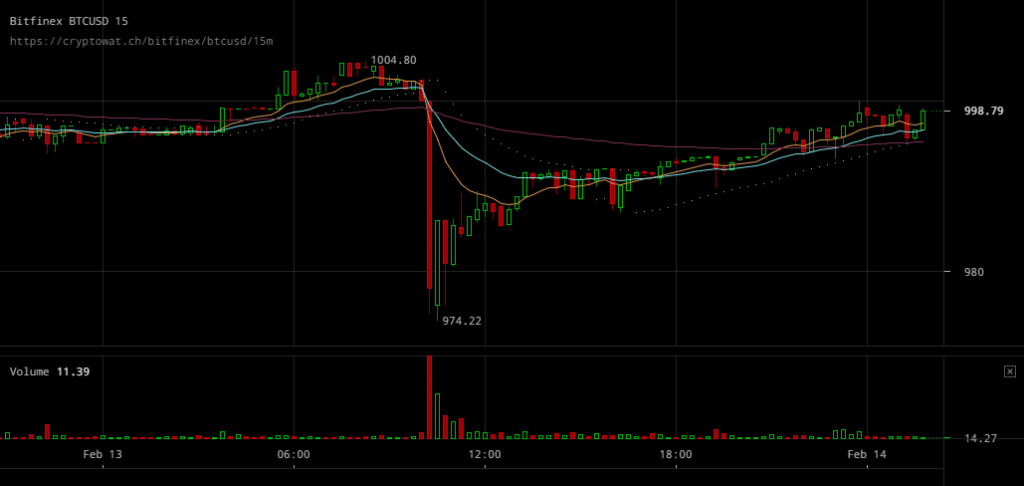 Bitfinex BTC/USD charts make the hard time selling pressure and resistance are giving traders apparent. The push to recover from the recent dip is obvious, but also took quite a bit of time, even though it has so far been unable to help BTC/USD rates recover to pre-fall levels. All this while selling pressure has proved itself possible to cause major price dips with just a couple of sell orders amid the current market setting.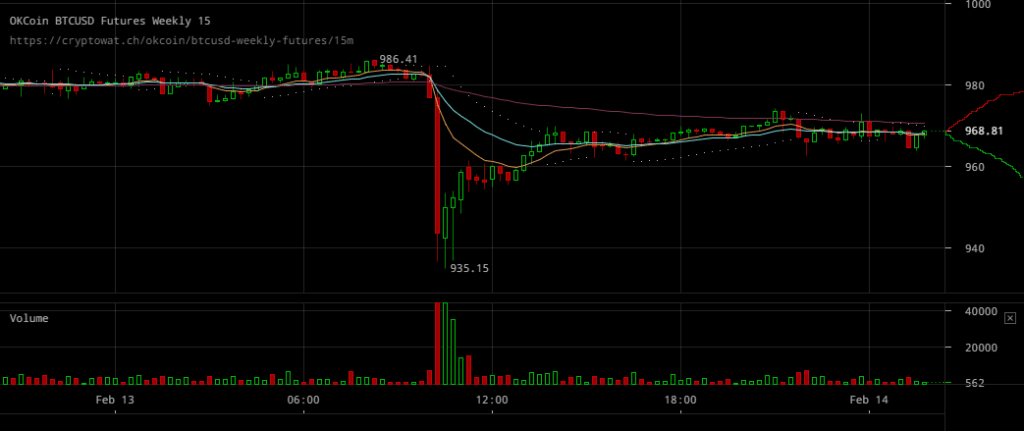 OKCoin BTC/USD weekly charts are indicative of how pessimistic futures traders are at this point in time. The margin between live BTC/USD markets and futures rates has grown by a great extent, but this time it's a negative margin. With futures rates trading almost $30 away from live markets, the outlook futures traders are counting on doesn't seem particularly positive.
All in all, whilst BTC/USD markets seem to be giving into selling pressure here and there, the overall sentiment doesn't seem to have allowed a great price fall to be exaggerated so far. The fact that futures traders are so bearish as of lately might not be representative of the overall market sentiment but that's not to imply that a price rise seems likely at the moment.