IDACB will provide Bangko Sentral ng Pilipinas with information on the world's practices of blockchain technology regulation from the governments of 87 countries united by the Association. The Philippines will receive first-hand information on the experience of other countries in development of a legal framework for blockchain implementation. The decision was made during the visit of an IDACB delegation led by Maxim Chereshnev, the IDACB International Secretary, to the central office of BSP in Manila.  Other topics that were on the agenda were also discussed during the meeting with Mr. Melchor Plabasan, the Deputy Director of the Core IT Specialist Group of the Bangko Sentral ng Pilipinas. IDACB aims to continue exploring ways to promote cooperation with the Philippines. Moreover, henceforth IDACB members will have an opportunity to apply freely for activity-based licenses, provided by the Philippines Central Bank.
The Bangko Sentral ng Pilipinas strives to develop a digital financial ecosystem that supports diverse needs of all users. Currently it's major focus is blockchain legislation. The Circular No. 944 dated February 6, 2017 established a formal regulatory framework for cryptocurrency exchanges in the Philippines, which is expected to be included in the Manual of Regulations for Non-Banking Financial Institutions. These rules were first released for domestic exchanges in February as a step towards laying down a foundation for the country's emerging cryptocurrency space. BSP has also been working with the SEC (The Securities and Exchange Commission) regarding licensing of ICOs and digital exchanges. In August 2017 BSP granted first cryptocurrency exchange licenses.
(watch the reference below)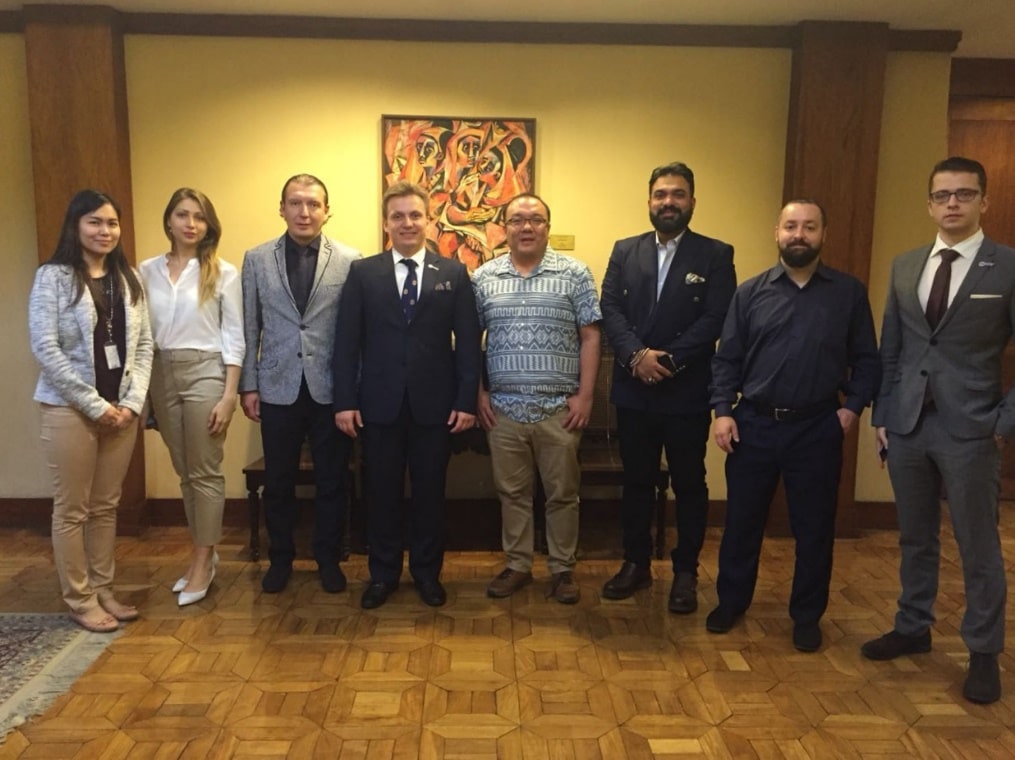 IDACB is the largest International Decentralized Association on Cryptocurrency and Blockchain. It's the leading non-profit organization the concept of which is to connect crypto and blockchain community and various countries' officials to work out a unifying approach for international legislation on cryptocurrencies and blockchain. The influence of the Association is ensured by the participation of 87 countries, with 50 more states expected to be included by the end of the year. Members of the Association are the first counselors, well-recognized experts in the blockchain technology market, national and professional Associations of the participating countries and the professional community representatives. Russia is represented by the Advisor to the President of the Russian Federation on Internet Development German Klimenko.
World Blockchain Roadshow is the largest ICO Show – 3 tours, 15 cities, 30 days. The number of projects is limited. The organizer pays for the golden pitchers' accommodation.
[email protected]
+7-495-649-83-08
+7-968-080-88-84
IDACB press-office
This is a sponsored post.