NASDAQ, the largest stock market in the world, came out to CNBC for an interview a couple of days ago, saying they are strongly considering becoming a full-fledged crypto exchange. They are planning on undertaking this move following the maturity and movements of the market. The expectation is to have them start with the most popular cryptocurrencies, and work themselves all the way to encompass the entire market, and even regulate ICOs, as CEO Adena Friedman is a strong believer in the need for regulation.
Collaboration with Gemini
Even though they are not ready to start their own cryptocurrency exchange, the NASDAQ team is currently supporting other exchanges. The latest partnership is with Gemini, a cryptocurrency exchange led by the famous Winklevoss Twins. NASDAQ is giving Gemini access to their top-tier surveillance technology, which will enables Gemini to execute even more control over the exchange, allowing them to provide a fair and rule-based marketplace for their users.
Belief in cryptocurrencies is strong
NASDAQ's CEO Adena Friedman expresses a significant amount of belief that cryptocurrencies will not only remain active in the upcoming years, but also become an increasingly important aspect of everyday life for institutions and investors. They are gearing up to make their own cryptocurrency exchange based on this believes.
ICO's should be regulated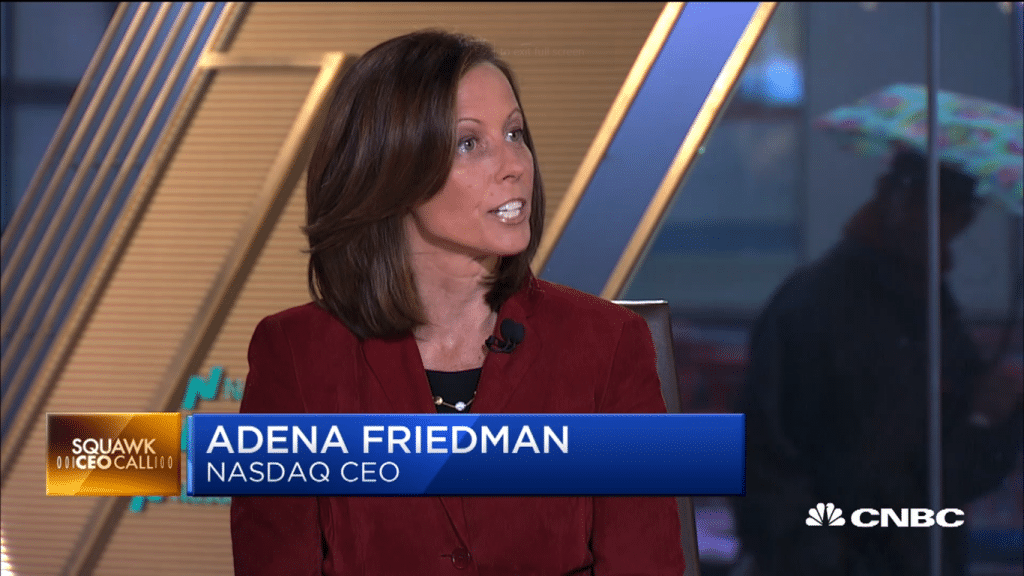 There is a clear line in the sand for Adena when it comes down to ICO's vs cryptocurrency. She is a devoted fighter against ICO's due to the difficulty necessary to regulate them. She believes that regulation is key if NASDAQ is going to touch the topic of ICO. For now, until the market is mature, NASDAQ will not be dealing with any initial coin offerings.
When can we expect the Cryptocurrency exchange?
Considering how the markets are still volatile, regulation is sparse, and the requirements of NASDAQ are pro-regulation, it is likely that a long time will pass before we are able to see the NASDAQ making movements to initiate and establish a cryptocurrency exchange. As soon as regulators manage to limit the scope of ICO's and to lead the fundraising process, NASDAQ will follow suit, making it easy for smaller companies to issue their stocks using cryptocurrency.