One of the main reasons why services offered by banks, investment funds, and other financial entities are expensive is the amount of work necessary to maintain them.
Transparency, responsibility, as well as reporting, are activities that take away an incredible amount of time and effort. Today, we can apply blockchain technology i.e. smart contracts to take care of these necessary activities in a way that is faster, cheaper, and consistent.
Unlike human beings, smart contracts can work 365 days of the year without stopping, and never falter from their original programming.
Coming through to the market with this unique proposition, SwissBorg enables investors to become equal equity partners in the company. In their own words (found in their whitepaper) "By holding CHSB, you will have the opportunity to have ownership and membership in a Swiss Cooperative."
Let's explore the various aspects of this project.
The Team
Managing an investment firm takes a lot of work, even if you do it on the blockchain. Although compared to other investment companies the SwissBorg team is quite smaller, yet well compartmentalized. The implementation of smart contracts enables SwissBorg to offer more than traditional investment companies with a minimal workforce.
They have three different teams, each for their own segment of the business, i.e. investments, technical development, and community management.
As you will soon discover, the community plays a very important role in the SwissBorg process.
Investment Team
The SwissBorg investment team is well-established in the industry, with some of the members already having achieved amazing results for their clients in traditional investment environments.
Now, they are ready to take their knowledge and apply it to the new cryptocurrency and digital asset markets. The knowledge foundation stays the same, and SwissBorg's plans are consistent towards building a well-diversified, passive portfolio that minimizes investment risk.
| | | | |
| --- | --- | --- | --- |
| Name | Experience | Skills | Specialty |
| Maxime Gillot | 15+ Years | Equities, Commodities, Cryptocurrencies | Arbitrage |
| Marco Guerreiro | 10+ Years | Equities, Hedge Funds, Cryptocurrencies | |
| Anthony Lesoismier | 10+ Years | Equities, Hedge Funds, ETF, FX, Cryptocurrencies | |
| Cyrus Fazel | 10+ Years | Hedge Funds, Cryptocurrencies | Relationship & Portfolio Management |
| Christophe Diserens | 10+ Years | Portfolio Management, Equities, Cryptocurrencies | Private Banking/ Advisory |
| Ken Yagami | 20+ Years | Equities, Derivatives, Cryptocurrencie | Trading |
| Jeremy Baumann | 10+ Years | Equities, Cryptocurrencies | |
Technology Team
With a strong knowledge and experience level, the tech team behind SwissBorg is more than capable of delivering on their promise to create a fully functional investment platform that utilizes all technological innovations, and reduces operating costs, while increasing the amount of effectiveness and available opportunities for investors using their system.OK
They've got experiences developers from the entire range of necessary skills to envision, develop, and maintain a flawless wealth management solution.
Community Team
Community-first SwissBorg understands that the consumers make or break a business, and it's up to the company to impress and satisfy customer expectations. Communication and availability is a consistent expectation in this interconnected day and age.
Combine this with their ideology of meritocracy (covered below) and you have a set of people that are capable of addressing potential issues, communicating effectively, and guiding clients as they are taking their first steps in the decentralized economy.
| | | | |
| --- | --- | --- | --- |
| Name | Experience | Skills | Specialty |
| Alexander Fazel | 15+ Years in Communication fields | Communication, speech/ presentation specialist | |
| Deni Dudaev | 3 Years in Business Development and 3 Years in Commodity Trading | Strategic partnerships, Client relations, Ethical banking, FinTech, Fundraising | |
| Olga Vorobyeva | 7 Years of Marketing and Business Development | Strategies development, Implementation, Community Building, Fundraising, Client Relations, PR | |
| Daniel De Sousa | Young Career in Business Development | Client Relations and Community Building | Politics & International Relations |
| Maëlle Baud | 7 Years in R&D and 2 years in Digital Marketing | Digital Marketing, Brand Strategy, Growth hacking | |
| Mai Kiguchi | 4 Years in Public Relations | Communication and public relation | Sales Marketing |
Ideology

SwissBorg is a company that believes in power through merit. According to them, governance is earned. Their consideration is that although this word gets thrown around a lot, it is never truly implemented in the real world.
The reason for this is incomplete information, whereby citizens are not able to peer into governmental affairs, or have the transparency (or luxury) to do so. They want to change this and create a truly merit-based organization.
This is why they are going to involve token holders in the decision-making process, effectively creating an ecosystem where the decisions are made by the many, not by the few.
They call this state "Swarm Intelligence" and it is a large part of their vision. By incentivizing owners to share opinions and make decisions, they are laying the foundation for a self-organized entity that can and will stand the tests of time.
Smart contracts are on the verge of drastically changing most aspects of our lives. They will make buying real estate, making business deals, and automatic manufacturing easier, cheaper, more flexible and transparent.
SwissBorg is doing this to investment management by implementing an artificial intelligence solution that generates smart contracts based on investor preferences. This technology called the Smart Mandate will allow every client of the WealthTech project to have their own smart contract, on demand.
The AI will profile investors based on a couple of different parameters:
Expectations
Risk Tolerance
Identity
Country (tax)
The company promises to prime itself for regulation, and to uphold all financial laws that govern investment companies, so all of this will be reflected in the smart contracts.
Not only it will add legitimacy to smart contracts, but it will also provide safety for investors, under Swiss Law.
Cyborg Advisor
Long-term plans include the implementation of an advanced Artificial Intelligence program that will track performance and provide investors with measurable and quantifiable data that helps them make better decisions about their investments.
In addition to this, the Cyborg Advisor will help maintain and manage your assets as a while, enabling you, the investor, to easily change and adopt various investment strategies.
Products
MVP – SwissBorg Crypto Index
The team has already done a lot of the work necessary to communicate the value in blockchain solutions for the investment industry. To show how smart contracts can transform the financial infrastructure they created the SwissBorg Crypto Index (SBCI).
With the power of smart contracts, they are showing potential investors how these technologies can transform a financial entity from one of complexity to a one of perceived simplicity.
Truth be told, finances need to be complex, due to the reporting, intermediaries and third-party authorities. However, once you give this job to a smart contract, the whole procedure of fund management is reduced to a fraction of the time when compared to a human being.
By minimizing the manual labor involved in fund management, SwissBorg is showing us how we can take the entire system to the next level, and provide increasing levels of security, effectiveness, and speed to investors.
They created their MVP product, by carefully analyzing the traditional process, and then applied their finance, and blockchain expertise to generate the smart contracts that achieve the above-mentioned benefits.
Take a look at the table below, and compare the costs and benefits to having your investment fund on a blockchain, versus the traditional manual labor fueled structure.
| | | |
| --- | --- | --- |
| Metrics (Average) | Off-chain Investment Fund | On-chain Token Fund |
| Entry Fees | 0-1% of the money invested | Less than 0.01 Ether |
| Exit Fees | 0-1% of the money invested | Less than 0.01 Ether |
| Minimum Investment Size | 25,000$ | ~0.1 Ether |
| NAV Cost | ~0.05% of the money invested | Less than 0.1 Ether |
SwissBorg Token (CHSB)
Bringing forth a new era of ICO fundraising, SwissBorg will create their CHSB token, which signifies direct ownership over the platform and at the same time being used as investment capital.
The token holders will have voting and economic rights over the organization. Registered as a cooperative, it fully fulfills the ideological implications of meritocracy.
As a holder of CHSB tokens, you are the partial owner of the cooperative. Dividends and generated revenue are paid to your account on a regular quarterly interval.
Through the Smart Mandate, the bridge between ICO investor and real-life identity is crossed, giving you a fully valid certificate of ownership in the form of a digital token.
Furthermore, this smart contract will be created on a "per-investor" basis, which means that you yourself will retain all of the control over your funds. Together with the financial advisors, you are going to be able to make the best possible decisions, while remaining as comfortable risk position as desired.
As both owner and customer of the cooperative, you have the ability to remain in control over your funds, and the smart contracts and AI-powered Smart Mandate technology ensure this.
Cryptallion Token (CSB)
Cryptallion is the first cooperative multi-strategy digital hedge fund. Combined with the 80+ years of financial investment experience that SwissBorg offers, it opens the doors for advanced investment strategies for you.
With the promise of a 100% distribution to the network, Cryptallion represents a unique opportunity for investors. The CSB token represents the Cryptallion Hedge fund, which will be used to invest in an alternative strategy.
The main focus of the fund will be to look for market edges and capitalize on them in an effort to outperform the markets. This is a strategy commonly implemented to traditional investment instruments, but it is applicable to cryptocurrencies as well.
The SwissBorg team has extensively tested out these strategies with their own portfolio and now they are ready to share them with the rest of the world.
How to participate
If you have invested in an ICO before, you are already prepared for this experience. The ICO itself is different, as SwissBorg is going to issue digital ownership certificates for CHSB investors. The funds raised for the CHSB token will be reinvested into the portfolio of the company, into the company, and the team.
The ICO for CSB, however, is going to grant you access to the private Hedge Fund looking to outperform the crypto markets. Because of the chosen strategies, most data related to the strategies won't be public, because doing so will diminish their effectiveness in creating profits for the fund.
For more information, visit the SwissBorg Website.
For detailed technical information, refer to the SwissBorg whitepaper.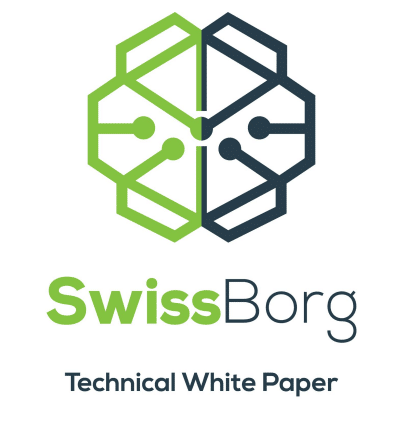 This is a sponsored post.