We live in the age of convenience. I can prove this by asking how much cash you currently have in your wallet? Not much right? While cash will never be obsolete, it has practically been replaced by the convenience of plastic. Cards have become universally accepted by almost every store, making it even more convenient. And many want that same convenience to be transferred to the area of cryptocurrencies.
With the boom of cryptocurrencies resulting in many new adopters, users are looking to make the digital assets more practical. One of the primary complaints against cryptocurrencies is that no stores accept them as a valid form of payment. But all stores do accept cards, so what if we created a debit card for cryptocurrencies? A couple of different companies have arisen to offer different levels of this service.
Monaco
Monaco (MCO) is a company that provides a means to spend cryptocurrencies through a debit card. Monaco pairs an actual debit card with a mobile app, providing real time information on all your digital assets. It boasts common features found in fiat currency debit cards like 2% cashback and a premium metal card.
Monaco also provides cheaper exchange rates between currencies than a traditional bank does. These savings can be between 5-8% when compared to street banks. It's great for spending while traveling. For example, if you're traveling in Canada but a citizen of the United States, your Monaco card will be received as the local Canadian currency, and interbank exchange rates will automatically be applied.
Earning, buying and sending crypto is also a seamless experience when using Monaco. Not only is Monaco a mobile app that allows you to track spending, but it is also a blockchain with its own token, MCO. Every time you spend money with your Monaco card you'll earn 2% cashback in the form of the MCO token.
BitPay
BitPay is another platform that connects debit card payments with cryptocurrencies, specifically Bitcoin (BTC). It allows you to spend, store and send Bitcoin all through their debit card and app. BitPay works in a similar way to Monaco, only it exclusively works with Bitcoin.
For example, you are able to send Bitcoin to a friend in another country, then they can use their BitPay debit card with the new funds and the card will convert the Bitcoin to the local currency for them. It provides a seamless experience to practically operate in Bitcoin, while the app transfers the digital asset in the local fiat currency in real time.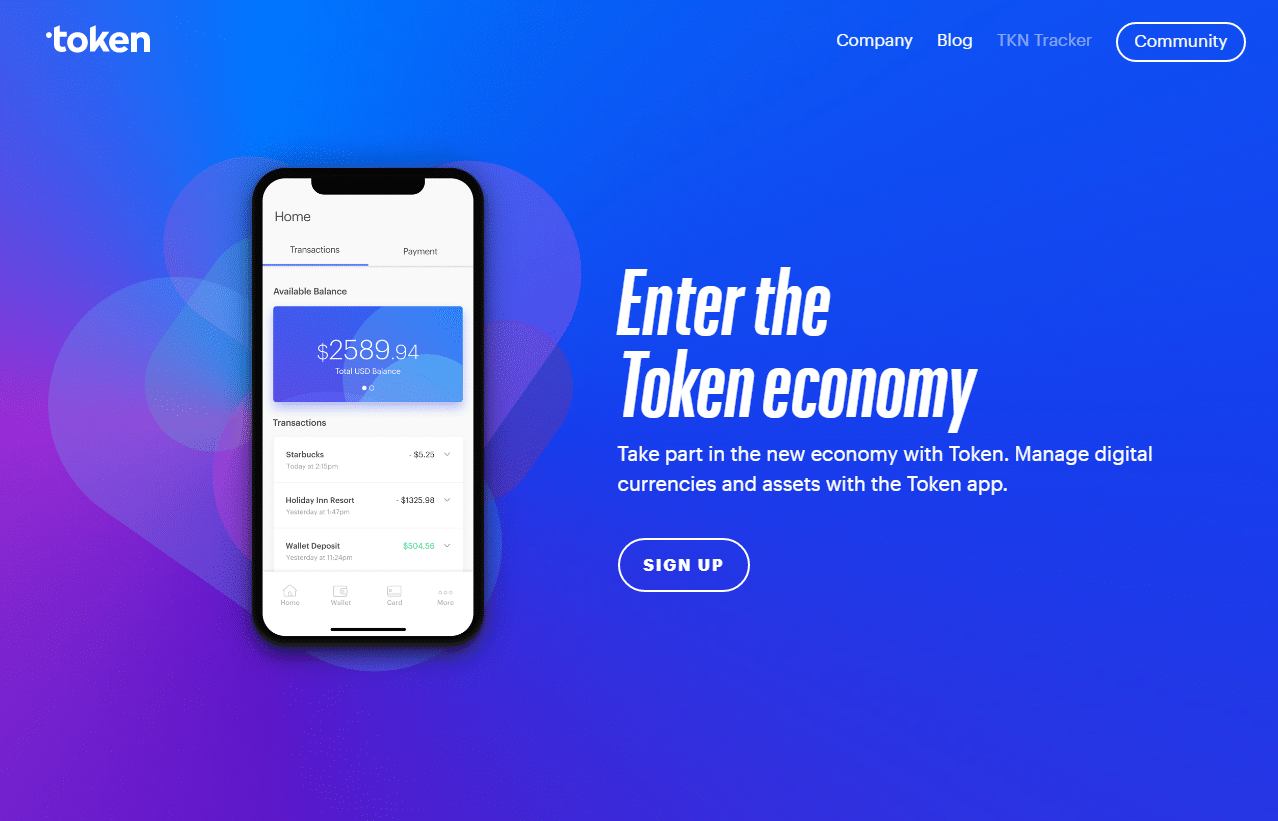 TokenCard
TokenCard (TKN) is another blockchain that makes spending crypto easy. It boasts the same features as the above platforms, but specifically excels in a few distinct areas. The main way TokenCard excels is through its real time asset spending management. Through a mobile app, you can track your spending in real time. This means when you swipe your Token debit card, that transaction is immediately reflected within the app.
Asset management in TokenCard is all inclusive. Whether it's fiat or crypto, all of your accounts and assets can be added to the app. Plus, you can send, receive or purchase more of an asset, all while never leaving the TokenCard app. You can even access and receive tokens from ICO's straight from your wallet. This provides a seamless user experience and doesn't require extensive knowledge of the tech in order to use it.
TokenCard is also a safe and reliable platform. It provides top notch security through a passphrase, which acts as your key. With this passphrase you can backup and restore your data on any device. Plus they provide an emergency withdrawal option that can take place instantly. TokenCard is designed to keep all of your assets safe in a smart contract wallet that is triple-audited.
While BitPay is revolutionary, it exclusively works with Bitcoin. TokenCard excels because it can operate in any of the hundreds of digital currencies in existence. Also, like Bitpay, TokenCard can purchase more of a cryptocurrency from within the app. However unlike Bitpay, through TokenCard you can purchase any crypto, not just Bitcoin.
TokenCard takes the best of Monaco and the best of Bitpay and combines it into a single app. Through TokenCard you can purchase more of a cryptocurrency like in BitPay, and it has its own token, TKN, like Monaco. Crypto and blockchain are revolutionizing the way we use money. And by pairing crypto tokens with debit cards, blockchains like TokenCard are completing the final step necessary to help bring blockchain completely mainstream.
This is a sponsored post.