The overwhelming interest in instant online communication is easily observed when we take a look at the number of people using these following applications:
Facebook Messenger
WhatsApp
Telegram
These are by far, the most popular instant messaging apps on the market right now. In this post, I want to talk to you about something different and hopefully get you to try it out, and consider participating in their pre-ICO/ICO.
Fully Decentralized & Private Messenger
How does that sound?
If you are a privacy-sensitive person, it probably sounds like a great deal, and maybe even too good to be true. An app that doesn't store your data on an internal server, has no access to your messages, limits the developers from locking your account and so much more.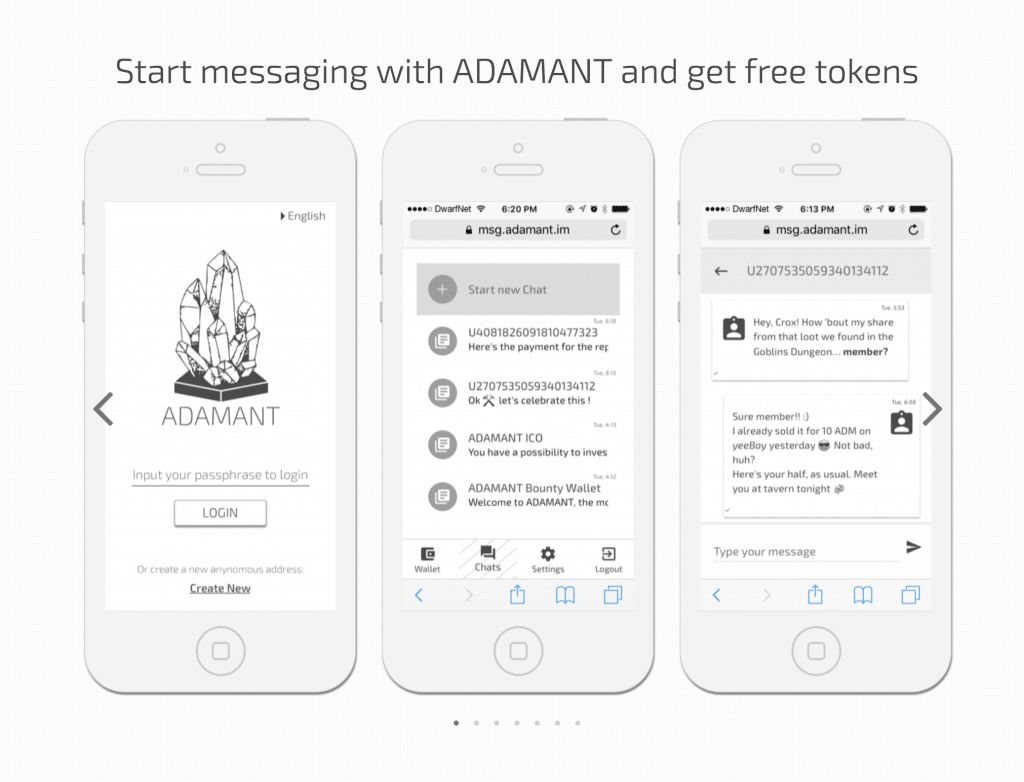 What is the catch?
Every message sent through the service has a token cost attached to it. 0.005 ADM to be precise. Personally, I think it is a fair price to pay for sending a completely encrypted, secure, and untrackable message.
The token uses a DPoS (Delegated Proof of Stake) system to generate new tokens and they have the entire scheme outlined in their whitepaper. There you can also learn more about the system, the new blockchain, and the team behind this amazing project.
It is certainly something new to the instant messaging market, but to be honest this app is not made for just anybody. It's made for the 1%, the people that have secrets they want to hide, and those that are in need of a secure way to communicate.
Adamant.im don't come empty-handed to the market, as they have already developed a significant portion of their application.
From researching this application, I have a feeling they are using the ICO model to generate a user base for their platform. Since everything is automated and decentralized,
ADM is the token that is going to be issued by Adamant.im through their pre-ICO, ICO, and Bounty Campaigns.
Speaking of which…
The pre-ICO only lasts a couple of more days and will be shut down in expectation of the ICO beginning date.
You only have until the 25th of January to participate in the pre-ICO, but before you get going let me quickly explain how you can participate, and what you can expect from Adamant.im. For starters, take a look at the graph below, and note the features. Decide if you care about privacy, decentralized communication, and the ability to have truly intimate conversations.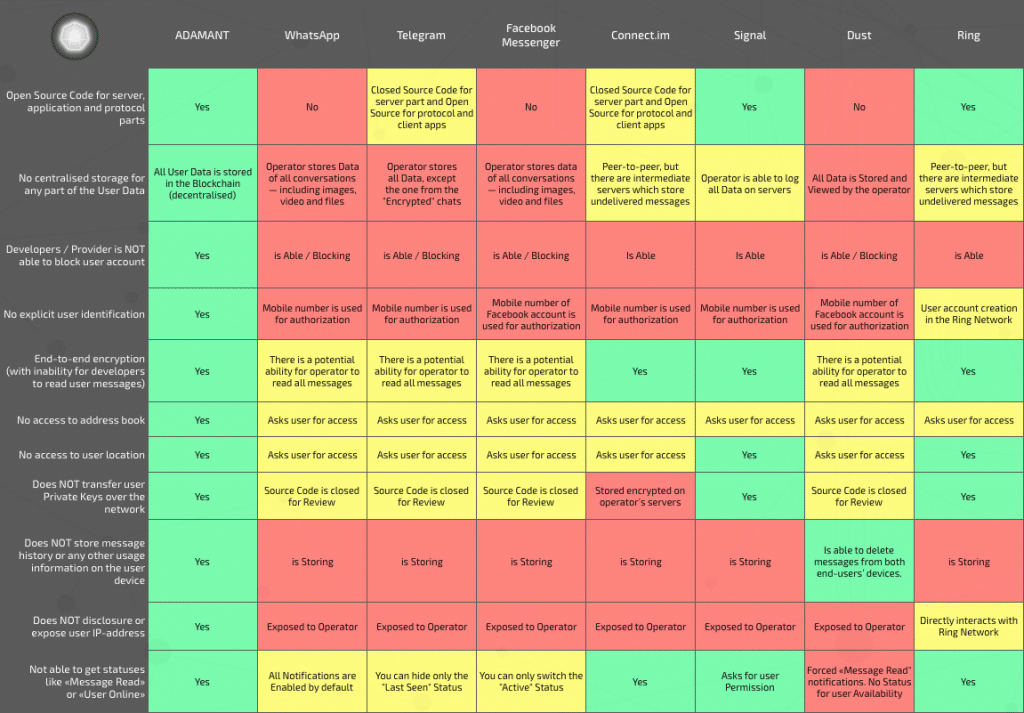 If you care about privacy and snoop-free communication, then we can talk investment. The team at Adamant.im is accepting a wide variety of cryptocurrencies, at a minimal investment of 2 ETH (or equivalent value).
For every 1 ETH you invest you get a 1000 ADM in return, but if you are making a larger investment from 10 ETH and up, you are going to get different bonuses.
For more information click here.
Additional links:
P.S. Try out the messenger, you will get 0.49 ADM just for signing up, and you can use 0.005 ADM to send me a message at "U4193899554190534540".
Looking forward to hearing from you.
This is a sponsored post.