Bitcoin prices are continuing to carry on with the bullish market sentiment even after the break through and through persistently high trading volumes. In so far, a downward price spike pushed prices down to $2125 levels earlier through the day. Ultimately the bullish market sentiment lead to a swift recovery and now prices are chasing after $2200.
Major Signals
Bitcoin prices broke through all time high levels once again through le last trading session, but the price rise doesn't seem to be stopping.
Major sell walls are observed at $2200 as profit takers are counting to the market's bullish sentiment to break through just another resistance level.
Traders seem to be maintaining the bullish market sentiment with little to no notable traces of selling pressure even amid the historically high trading volumes.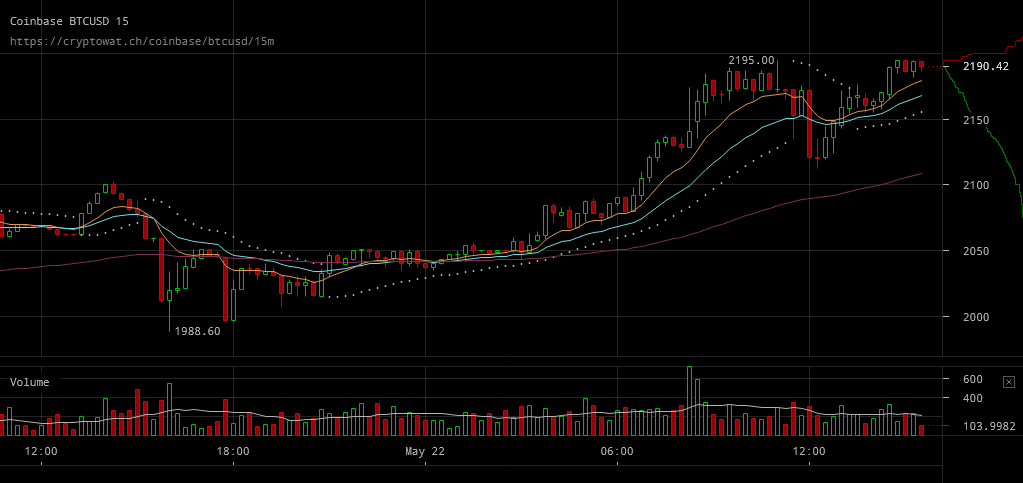 GDAX BTC/USD charts are indicative of how the market's sentiment helped lead up to current levels with a persistent price rise coming from back to back buy orders. Prices are now looming around $2290 levels, while markets appear to be expecting for a major development to touch resistance. The sell walls at the $2200 price point are sizeable but markets have already showcased potential to break through resistance levels.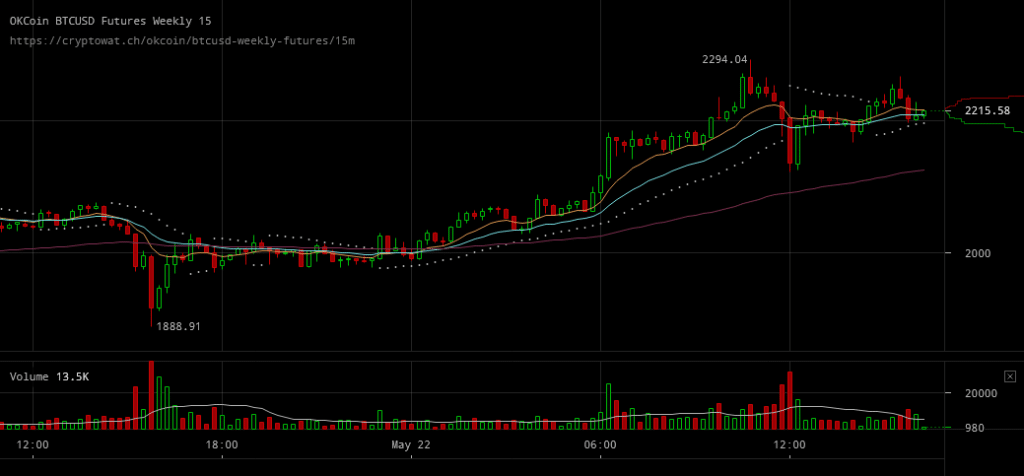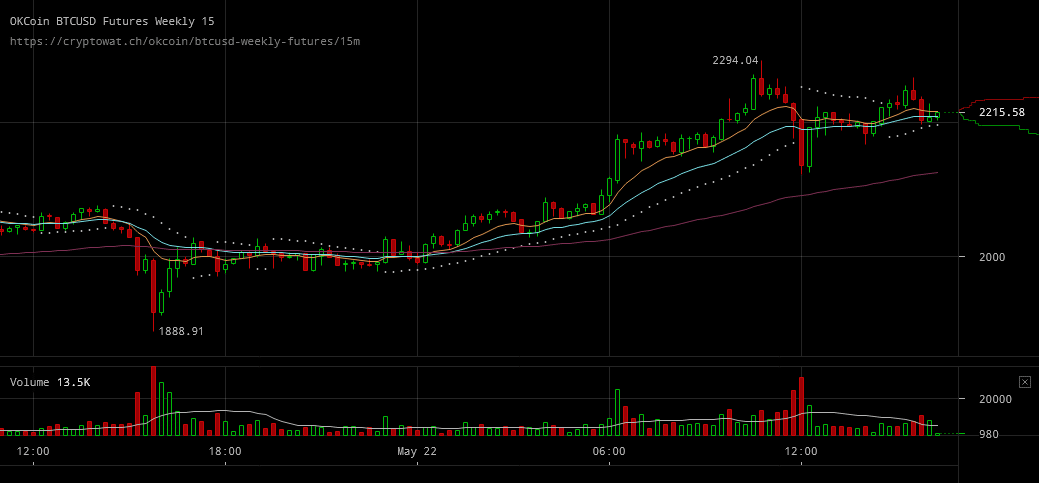 OKCoin BTC/USD weekly futures charts are showcasing how the bullish mood spans all over bitcoin markets. With the rice continuing to reach to new all time high levels from day to day, futures traders also appear to have started believing in its potential. Futures rates are now trading above live BTC/USD prices and with a great positive spread as well.
Finalizing, it's important to highlight how the market's sentiment continues to be remarkably positive even through days with continuously high trading volumes. Recently developments surely have bitcoin prices rallying and traders are continuing to smash resistance in favor of the price rise that appears to be on the tracks for continuing.