Traders can't seem to stand by any significant downward pattern as any market downturn for BTC/USD rates till now has been reversed. Although trading volumes are still much higher than the averages, they've kept declining ever since the top of $920 was reached. Yet, BTC/USD markets peaked at this level once again.
Major Signals
Trading volumes have kept falling ever since the previous peak, but this didn't prevent the price from peaking at $920 once again.
Buy walls above $900 are for once outweighing sell walls, something that indicated that the market might be settling at such levels.
The more recent peak at $920 was followed by a correction and a so far persistent sideways trading trend.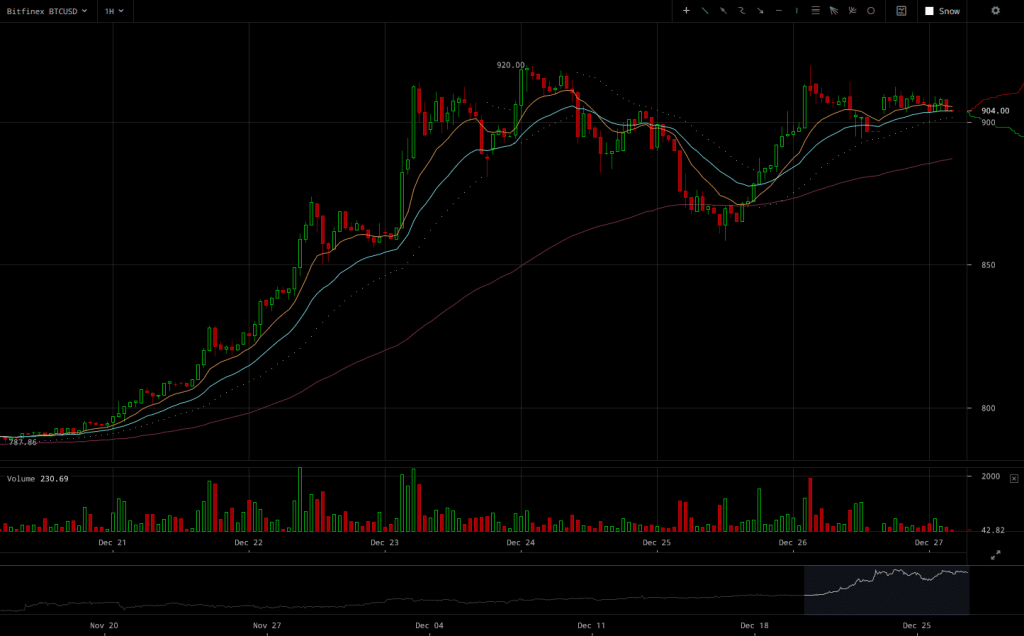 Bitfinex BTC/USD markets were lead by strong selling pressure in the preceding trading session. Large trading volumes were consumed by back to back buy orders that pushed the price up close to the previous peak level. By this point, it'd be safe to say that the more obvious resistance levels at the moment sits around $920 levels.
However, this time the market might be more susceptible to a breakthrough. After a particularly bullish rally pushing the price to peak levels, sideways trading would most likely be followed by a continuation to previously ongoing patterns. Selling pressure also isn't negligible at the moment, but given that the price being able to recover above $900 it surely is outmatched amidst this market sentiment.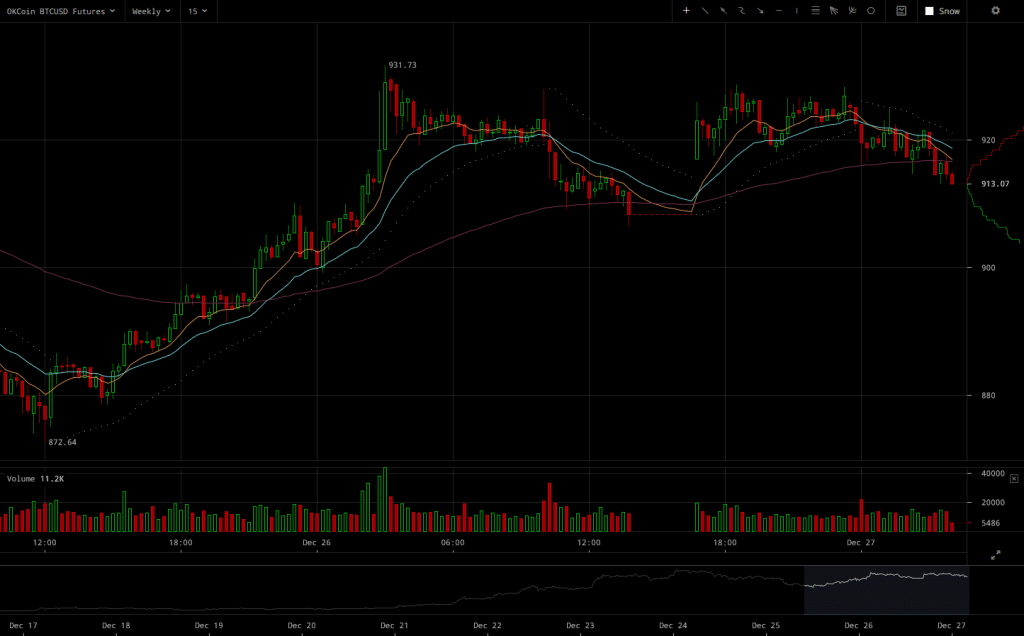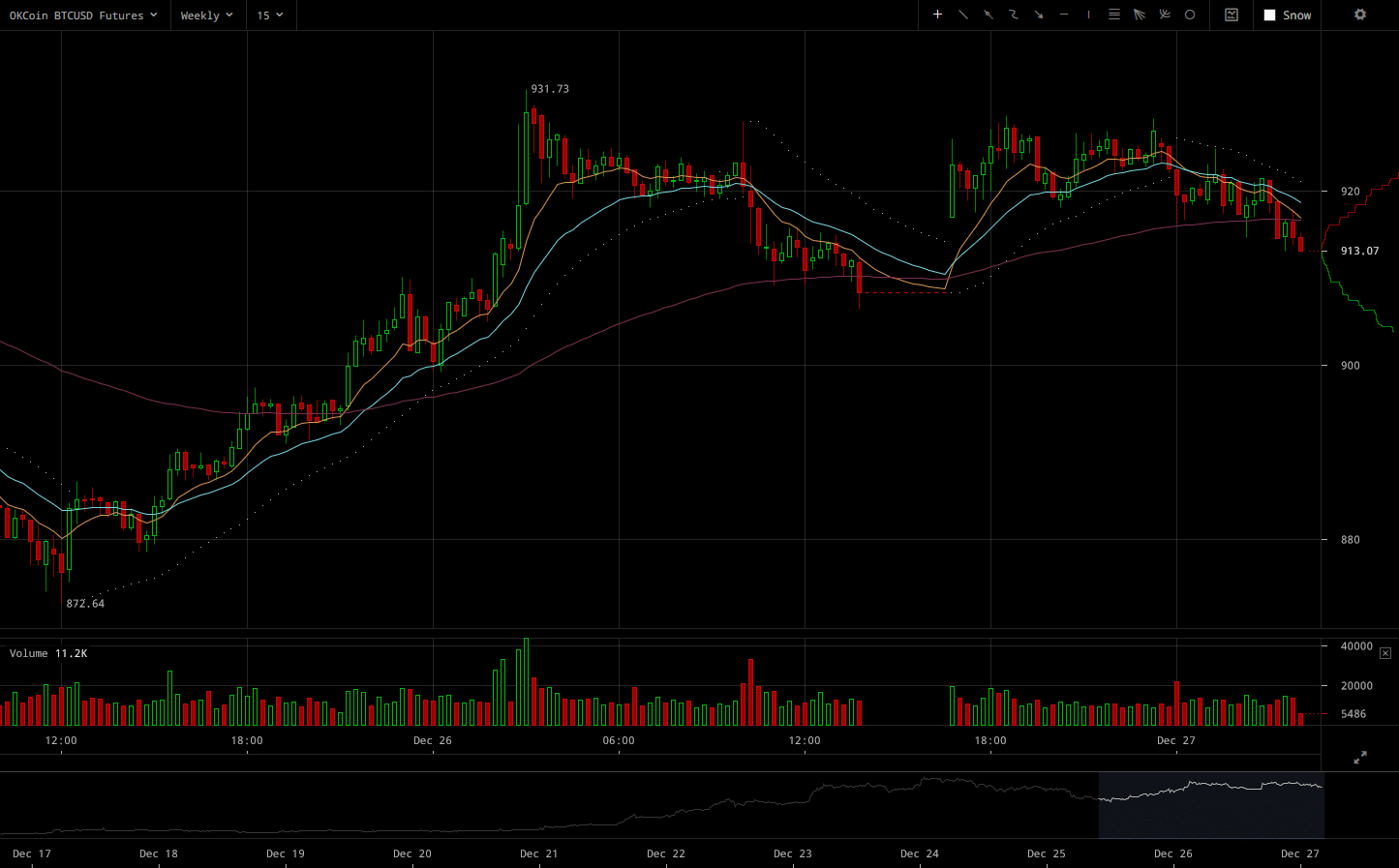 Futures markets also seem optimistic, with an extra hint of exaggeration in upward price movements. OKCoin futures traders are surely welcoming the new bullish outbreak that came to the rescue only after BTC/USD rated had "plunged" below $860 in a day.
Over the course of the last few trading sessions, it's been established that bulls aren't having a particularly hard time breaking through resistance levels one after another; as bearish outbreaks are broken off pretty easily with the market's sentiment changing so rapidly. This time bulls are faced with a challenging resistance level, which they're now failing to surpass for the second time in the span of a few days. The following days could be detrimental for the continuation of the uptrend that still seems to be ongoing.