Bitcoin markets are back to rallying once again. With substantially large buy orders being the leading force in the preceding trading session, BTC/USD markets are certainly in for another rally.
Major Signals
Buying pressure in the last few hours has managed to push the price close to $950, smashing any subsequent resistance.
A few large back to back buy orders seem to be responsible for the ongoing price rise in BTC/USD markets as bulls seem to smashing selling pressure.
The upward price spikes seem sudden yet the market's reception indicates a bullish market sentiment as any correction after spikes is met with more buy orders.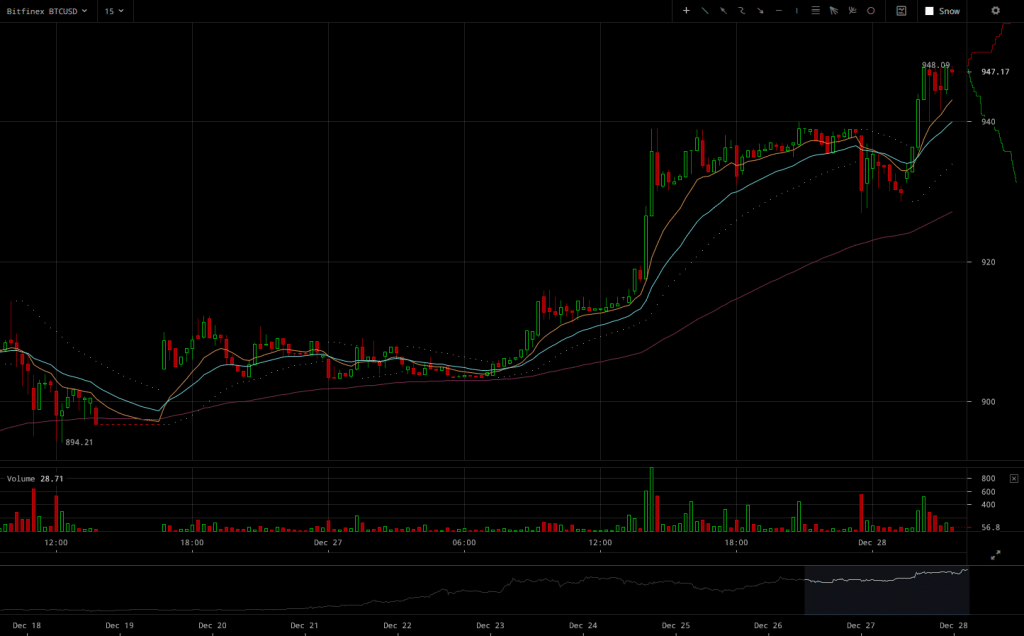 Bitfinex BTC/USD charts highlight that traders are still highly supportive of another price rise as no resistance level has managed to keep the rise of bitcoin prices back. While large buy orders push the price up, profit taking seems to be limited to sell orders that seem small in comparison to those aiding the price rise.
With the market's sentiment being outstandingly bullish, it's also important to note that new post 2013 highs are reached among historically high trading volumes. Bulls are winning a tough fight, and the fact that today's trading volumes are higher than yesterday's already large ones is no joke.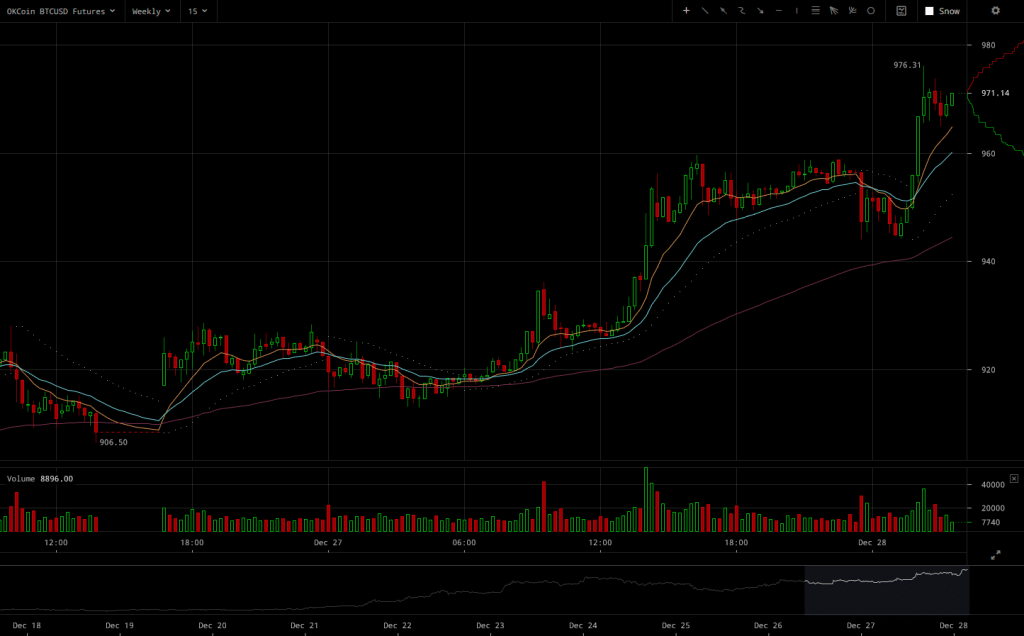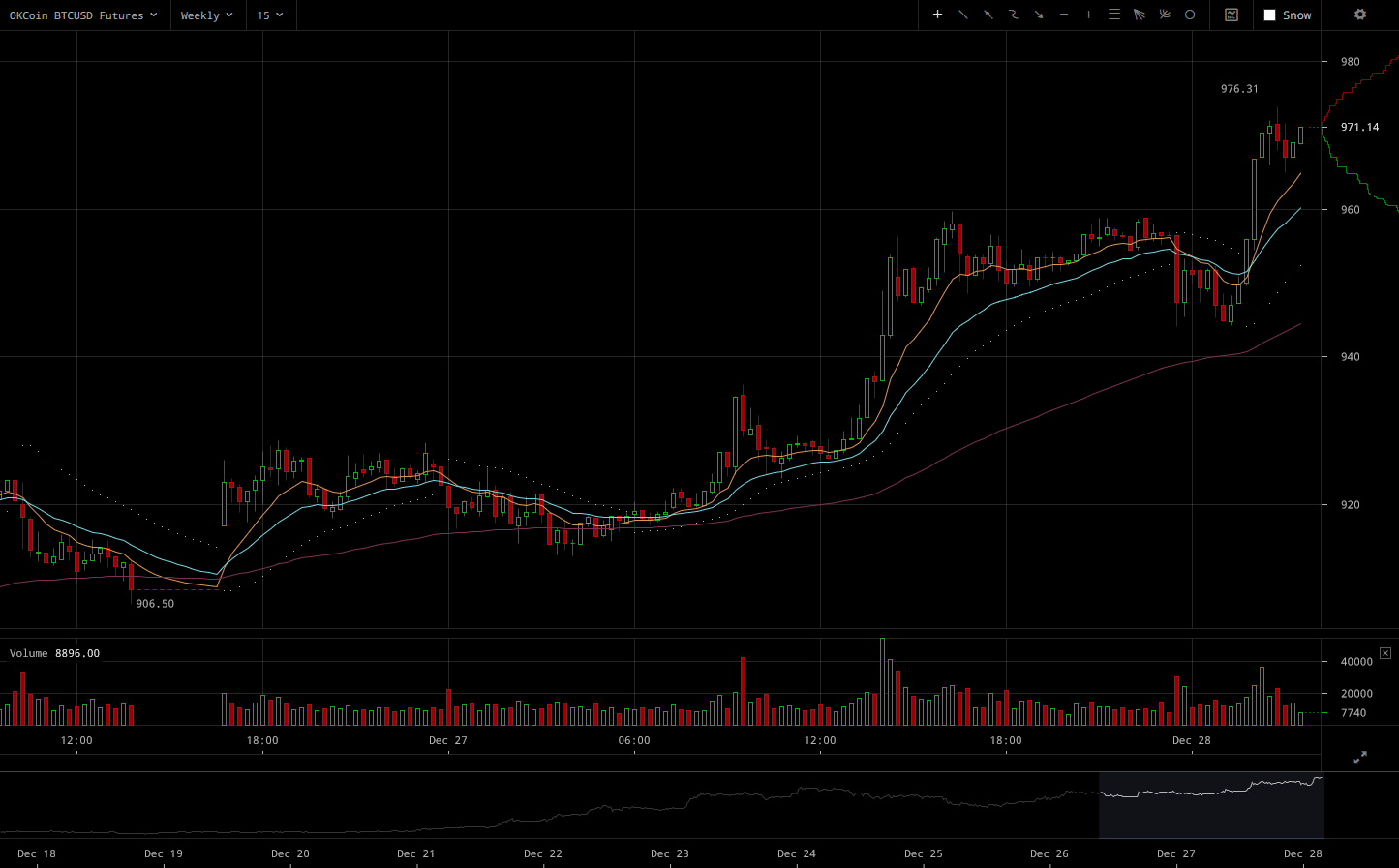 Futures markets are also following through with the rally's success. It seems like OKCoin BTC/USD traders have started exaggerating upward spikes ever so slightly after the notion that a correction could come in amidst the rally was dispelled. It's also worth noting that the positive margin with which futures differentiate from live BTC/USD rates has grown bigger than it was in any trading sessions lately.
With extra optimism and in increasingly bullish market sentiment, it'd be safe to say that the price rise just keeps gaining momentum and the uptrend is doing remarkably well. While substantial buy walls have formed at $950 levels, bulls make it feel like such a resistance level could be chewed through with ease.