Bitcoin's price has only kept rising every since yesterday's trading session. This historic price rise is achieved throughout what seems to be one of the days with the highest trading volumes achieved in bitcoin markets since its inception.
Major Signals
Futures are flirting with all time highs as they peaked just 5 USD away from $1000.
Buying pressure is perhaps the strongest observed in BTC/USD markets ever since the 2013 bubble and perhaps even greater in terms of volumes.
BTC/USD has been trading above $900 for almost three days no but the uptrend has not stopped since; support might be weak but the momentum of the rise is strong.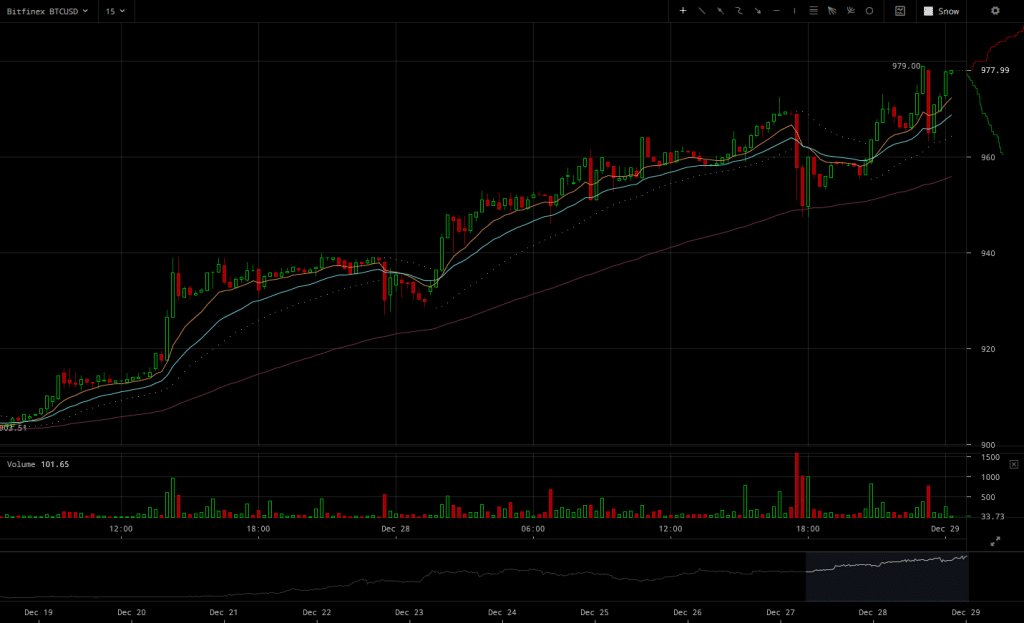 Bitfinex BTC/USD show that the market keeps rising with back to back buy orders, unlike to how it was progressing with just large buy orders a few days ago. This goes to show that traders are really taking it on themselves to be part of the ongoing rally and benefit from the market's uptrend.
Profit taking and large sell orders amid this market sentiment keep being smashed once again, as even the largest sell orders were so far followed by a continuation to the price rise. The majority of traders sure are believers to the market's short term uptrend and the all around bullish market sentiment.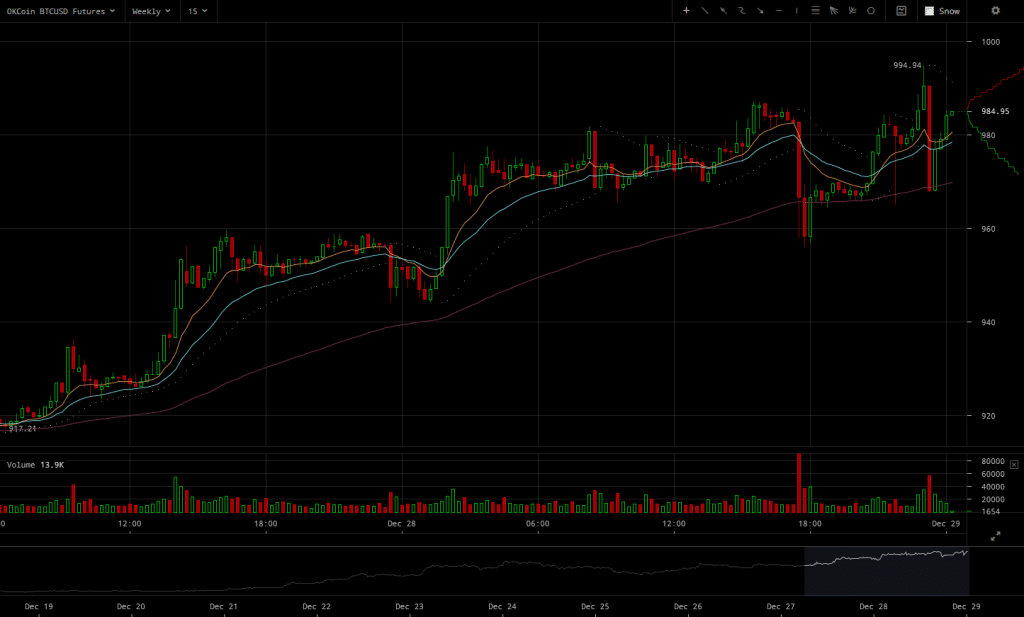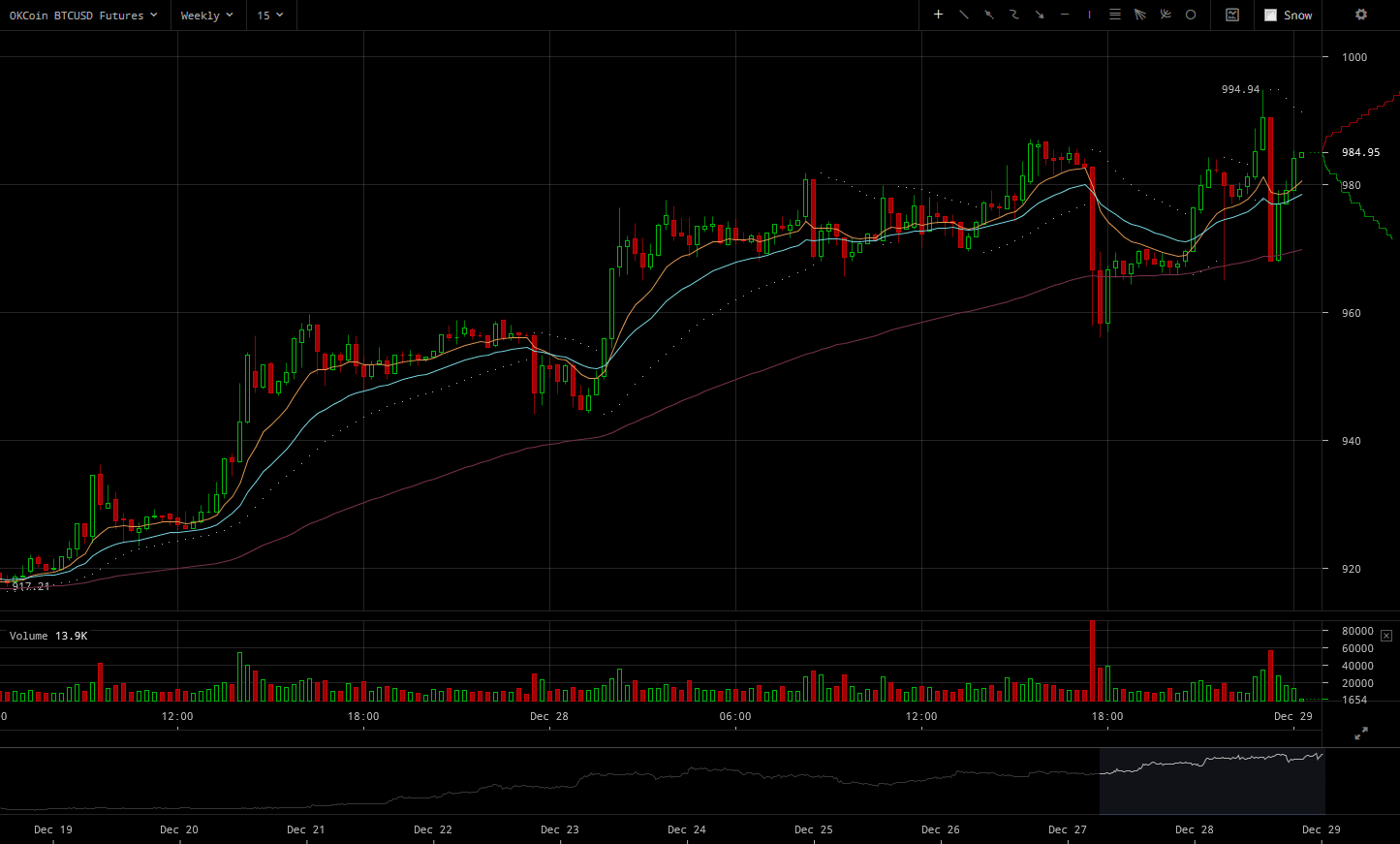 Futures markets share the optimism, and even did so with great exaggeration. OKCoin BTC/USD weekly futures markets seem to have gone through a correction in the last few hours as a substantially large sell order squeezed the margin between live BTC/USD markets and futures significantly. While OKCoin weekly futures were nearing $1000 levels, a sell order exaggerating a downward spike of BTC/USD markets pushed futures rates down to $968 levels.
Summarizing, while supports for any levels above $900 isn't certain yet the current price rally sure has a great momentum. One could argue that bitcoin is going through another bubble but markets have surely matured since 2013, and there surely is quite a bit of new money being spent into buying bitcoins so it wouldn't be safe to assume that the ongoing rally is a result of price manipulation. Despite all this, seeing new highs wouldn't seem unlikely with the momentum the market has.