Bitcoin markets are keeping BTC/USD prices above $1200 levels with buying pressure maintaining a balance amid all the volatility currently ruling markets. Whilst resistance might still be strong, the fact that traders are striving to keep prices above $1200 levels is quite telling, especially amid a market sentiment keeping prices above such levels for hours in spite of strong volatility.
Major Signals
Bitcoin prices are continuing to trade close to pre-fall levels in spite of support being on a constant fight with selling pressure
Downward spikes were countered effectively through the last trading session, with recoveries being relatively swift
The market's sentiment has been relatively neutral, with bitcoin markets seemingly escaping through harsh volatility in the last few hours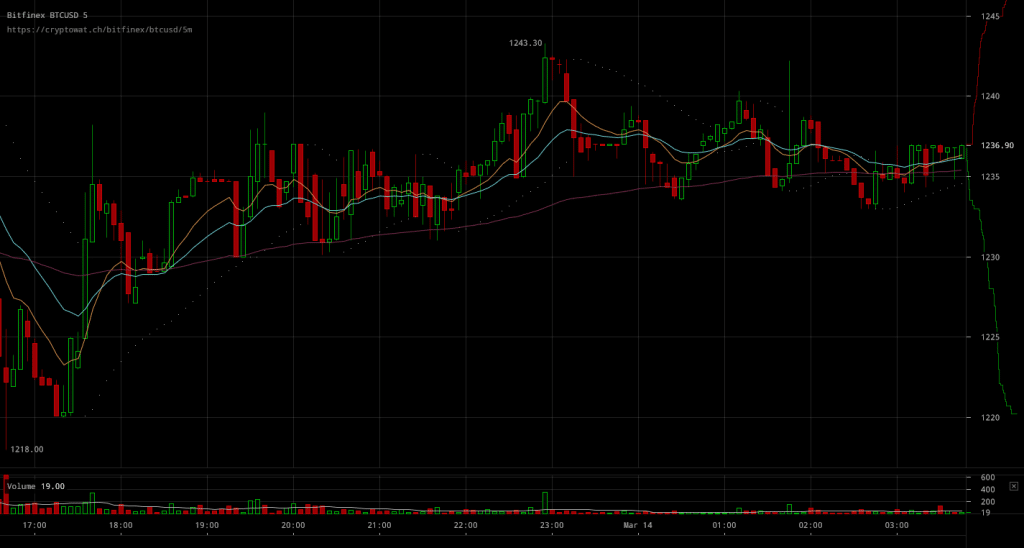 Bitfinex BTC/USD charts are indicative of how downward pressure from bearish orders was countered through the last few hours. Yet, resistance still affects prices in a way that a price rise seems unlikely at the moment as even with high trading volumes most traded funds flow towards maintaining the price at current levels. More positive developments would likely come forth if it were for selling pressure to back down in the following trading sessions. As of now though, prices seem more likely to continue trading between margins established in the last few hours.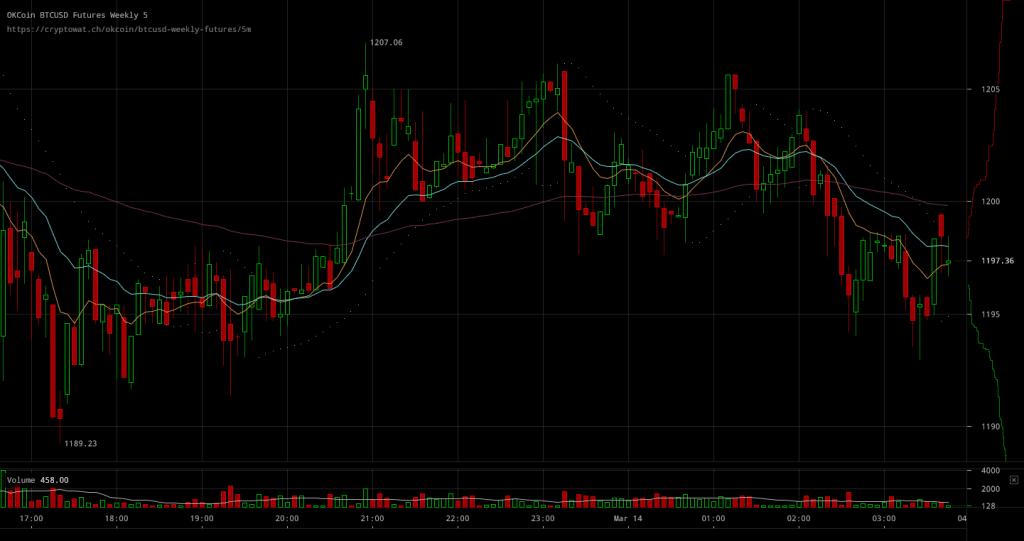 OKCoin BTC/USD weekly futures markets are particularly bearish after recent developments. It seems as though the fact that bitcoin prices are staying above recently broken resistance levels for a decent amount of time doesn't amuse futures traders too much. Somehow, the margin between futures rates and live BTC/USD prices has managed to grow in the last few hours.
While some traders might be afraid that the last trading session is a warning serving as the calm before the storm, positive developments aren't too unlikely. If resistance gets exhausted the buying pressure that's currently present in bitcoin markets could help propel prices to higher levels.