Bitcoin's price appears to be following a trail of volatility as markets are led contradicting signals day after day. After prices reached highs at price points above $2550 on a couple of occasions, traders appear to be more hesitant when it comes to following up on positive signals as a further break through seems unlikely in continuation to two attempts.
Major Signals
A recent sell off has had bitcoin prices trading below $2500 once again after a strong push below supposed support levels.
Selling pressure is following quite a few back to back buy orders that were lifting BTC/USD rates above $2500 amid a recovery.
The recent sell off is halting any potential recovery with the market sentiment has now turned to having a more negative approach.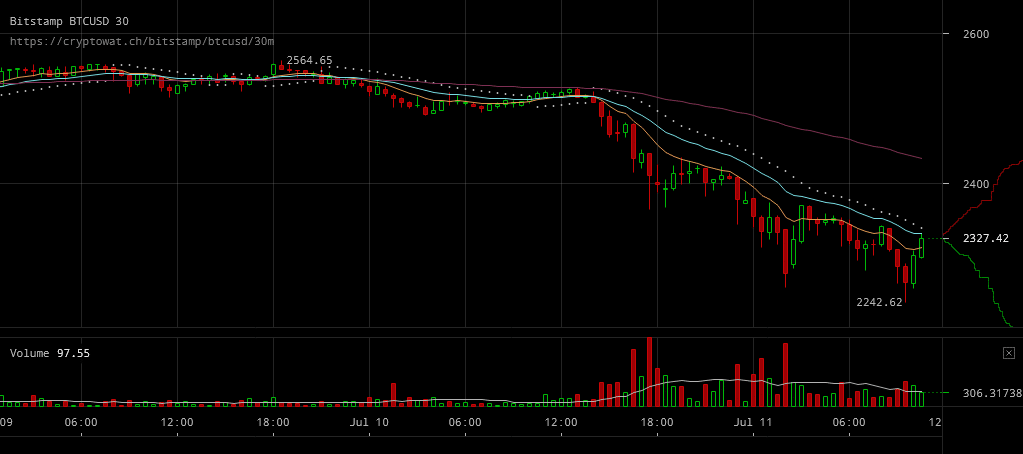 Bitstamp BTC/USD charts indicate that the recent breach if support has sent ripples of uncertainty all over bitcoin markets, with bearish signals now being more prevalent. Prices reached below 2300 levels in the recent hours as the pattern BTC/USD markets appear to be following seems like a downturn.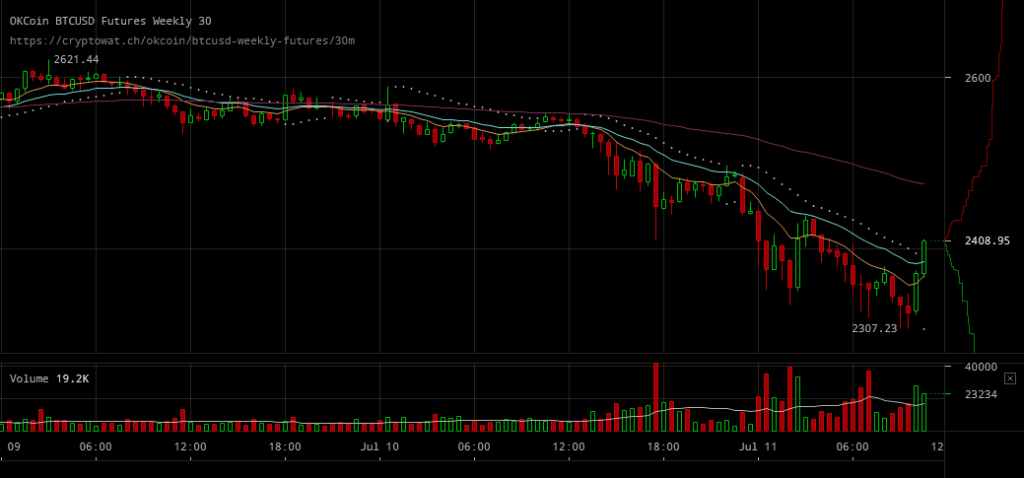 OKCoin BTC/USD futures charts are also indicative of how the bearish market sentiment has gotten hold of most traders. While futures rates were maintaining a spread of almost $100, traders did give in to the downturn markets took. Futures traders appear to have followed signals of live markets closely, but the most recent recovery seems to be receiving quite a bit of exaggeration.
All in all, while the market sentiment that's leading traders into a downturn even managed to push prices down below $2300 briefly, attempts for a recovery now seem to be holding momentum. Many traders are surely ready to stand behind more positive developments as markets currently need a decent push to break out of negativity. Given that the size of the damage already done is great though, a full recovery would be unlikely in the following couple of days unless selling pressure completely backs down.