Bitcoin markets had several breaches of support through the last trading session, with traders proving unable to hold prices above $2500 in several occasions. In hindsight though, a recent price spike pushed prices above $2500, something that the market appeared ready to welcome with ease. In so far, resistance and selling pressure appear to have eased out while trading volumes decline slightly.
Major Signals
A price spike pushing BTC/USD rates above $2500 all of a sudden and up to $2590 seems to be receiving a warm welcoming so far.
Bitcoin markets are once again showing bullish momentum, as $2600 could now be seen as the new resistance level.
The recent bullish overturn comes after a dip to a low of $2400 price levels, something that could bring on profit taking sooner or later.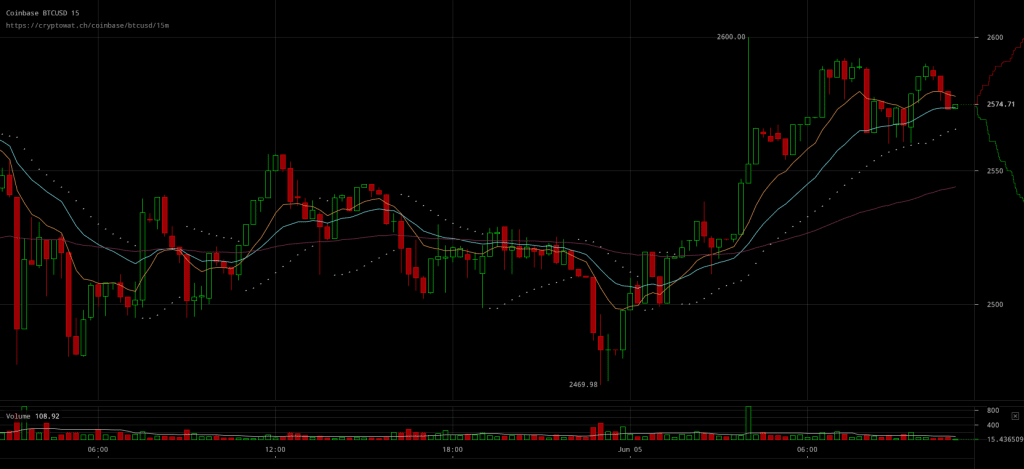 GDAX BTC/USD charts showcase how traders are now following a more bullish market sentiment after the spike, with selling pressure being more limited in its effect. Prices are now around $2580, but have showcased potential to even break above $2600 so traders might be waiting for the next major event to decide which direction should be followed.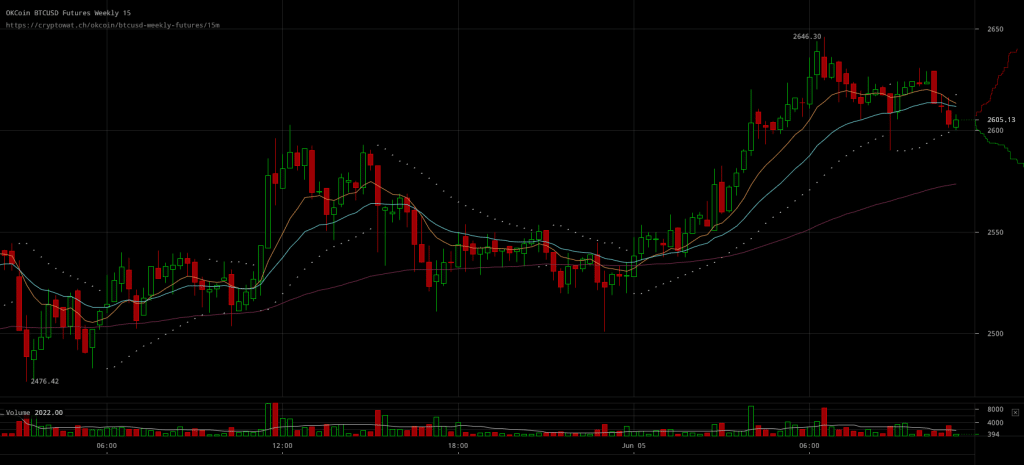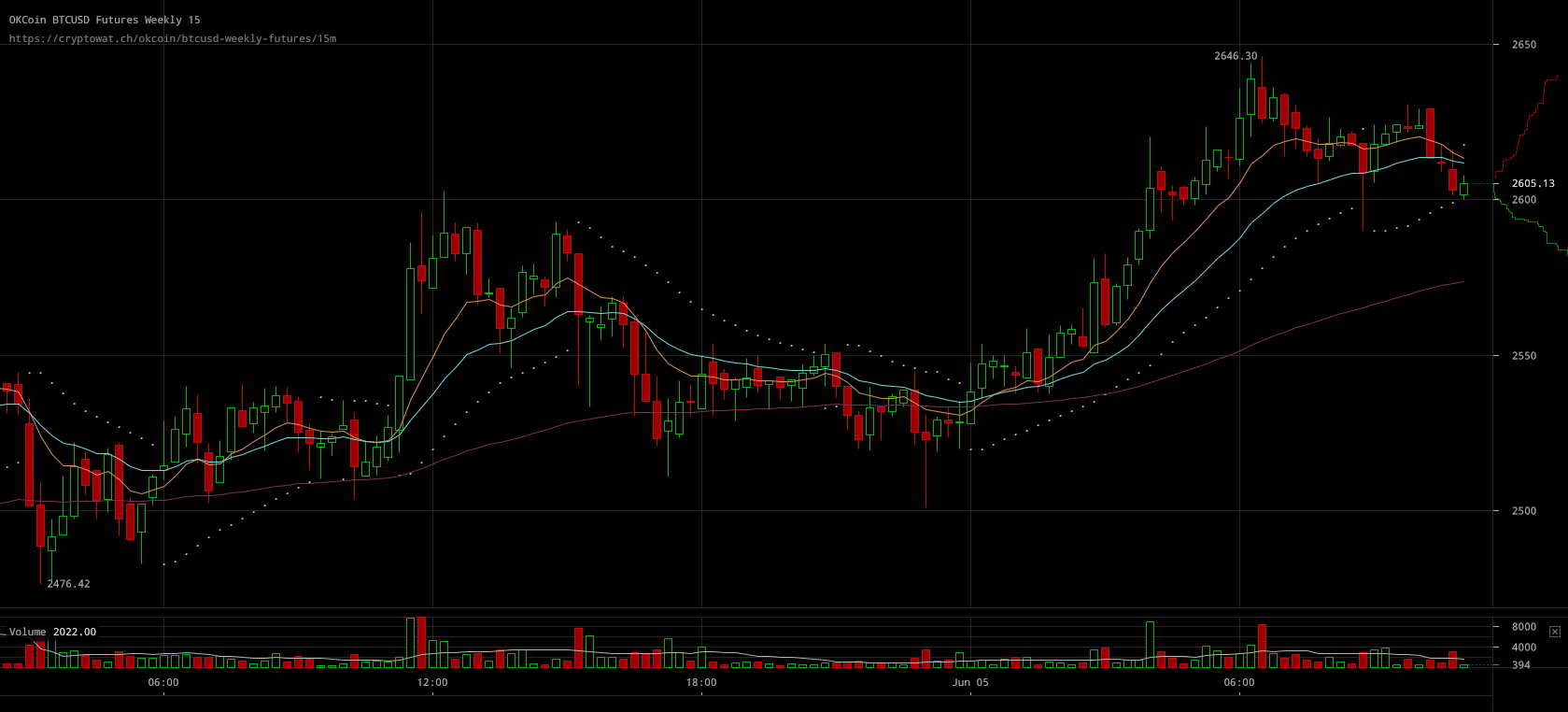 OKCoin BTC/USD weekly futures charts are showcasing the bullish mood in futures markets. Futures rates were quite moved by recent events, and the recent price spike has led futures rates to going up, looming $2600. Futures traders are sure counting on a continuation to the bullish market sentiment with a stronger price rise.
Overall, the positivity observed in markets through the last few hours of trading is quite telling. The follow up to the recent upward price spike blew away quite a bit of the uncertainty that bitcoin markets were affected by. Now many traders are counting on a continuation to the bull run that lead bitcoin prices up to this point. Another bullish price spike would most probably also receive a positive response.