Bitcoin markets are continuing to showcase the bullish momentum that is continuing to be experienced throughout this rally. BTC/USD rates are rising through historic new highs again with prices breaking above price levels of $2250. Traders are continuing to be bullish on the price's potential even as trading volumes continue peaking close to historically high levels.
Major Signals
Bitcoin prices are continuing to shoot past all time high levels day after day, with prices showcasing the bullish market sentiment that's continuing to reap markets.
Traders are showing no hesitation to show support for the price rise even as large sell orders disrupt the price rise.
It's becoming apparent that amid the current market sentiment, no amount of selling pressure is able to impact the price rise significantly.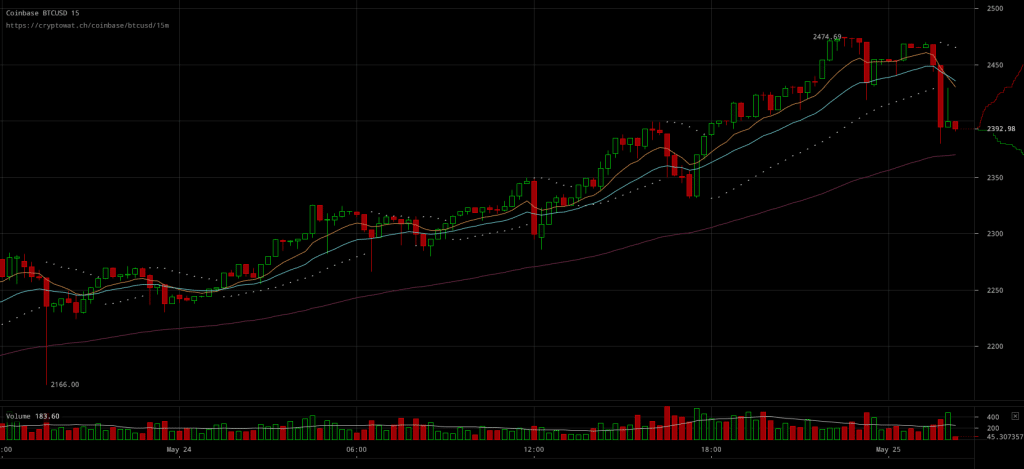 GDAX BTC/USD charts are indicative of how traders are consistently pushing for higher prices through the last few trading sessions. Not only did the rallying price that the preceding trading session left traders with continue rising, but it even rose significantly. With markets recording a rise greater than 5%, bitcoin traders are sure maintaining the bull run even after a greater price rise in yesterday's trading session.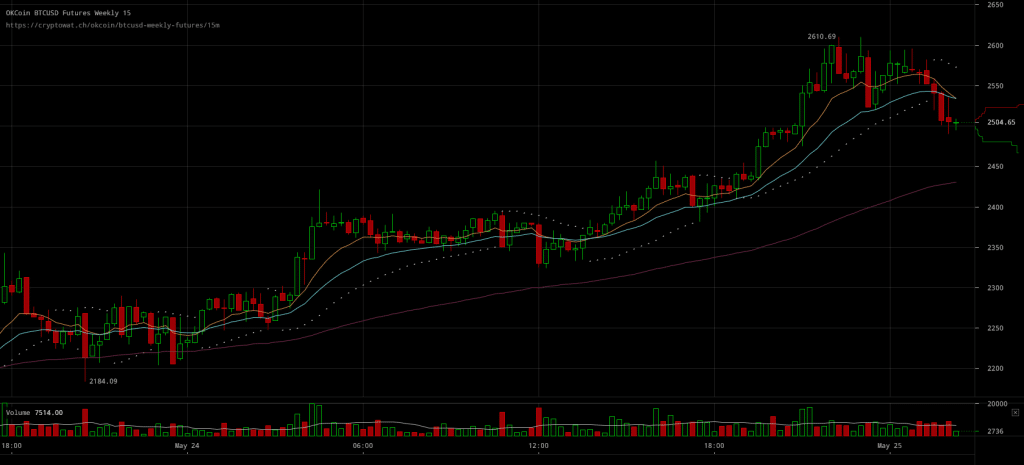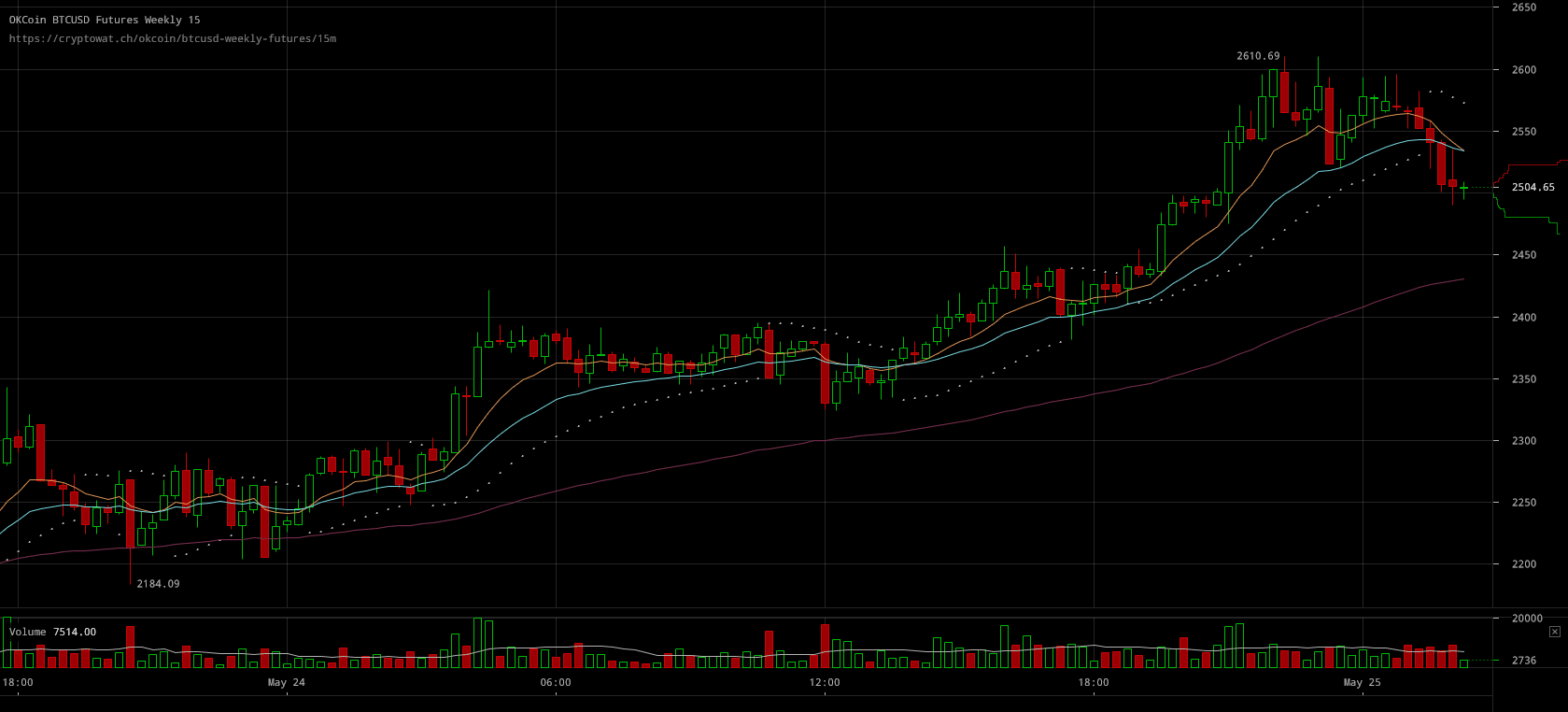 OKCoin BTC/USD weekly futures charts are once again above live BTC/USD rates while futures traders are displaying a bullish mood on bitcoin prices. The spread between the two widened as futures traders exaggerated the price rise by a margin that made their rates overcome the slight decline of yesterday.
All in all, the price rise is happening amid a significantly bullish market sentiment while traders are continuing to push prices through resistance levels. In the meantime though, selling pressure does appear to have started an impact on prices in the last few hours and it's still up to question to what extent the current fall will impact the rise in a longer term after halting it for now.