Bitcoin markets seem to have been in decline ever since a top price above $1070 was reached. Buying pressure doesn't seem to be eager to make a return amid the current market setting as trading volumes are also going down. It seems as though the rise in bitcoin's price has given into resistance.
Major Signals
As the price appears to be looming above $1050 following a decline from previously reached levels, a break through resistance keeps looking more unlikely
$1070 keeps looking like a resistance level after sell walls below this levels have been growing to a point that breaking through them seems hard at such trading volumes
The fact that trading volumes are also in decline could mean than traders are waiting for another major move to set their trading in motion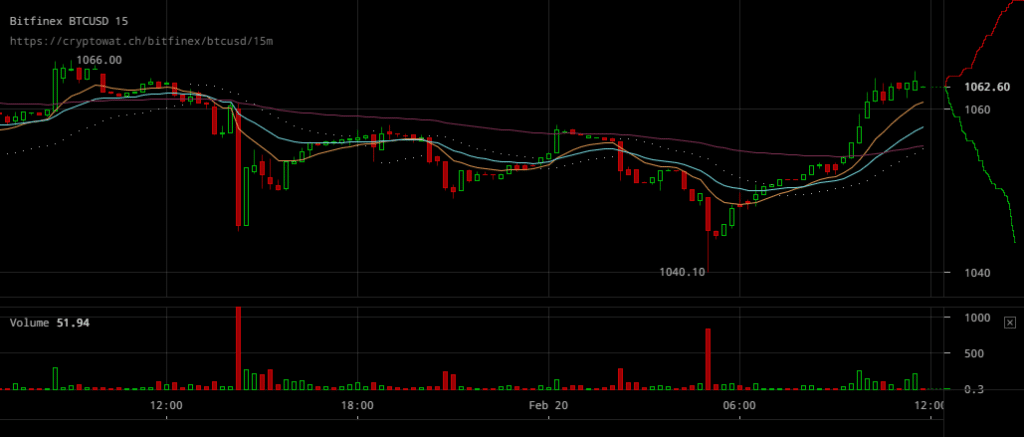 Bitfinex BTC/USD charts are indicative of how buying pressure backed down after the market's failure to show support after having broken through $1070. On the other hand, it's noteworthy how selling pressure has managed to overturn what seemed like a positive mood in bitcoin markets so quickly. However, more recent trading activity seems to be guided by a better market sentiment after the bottom of $1040 was reached.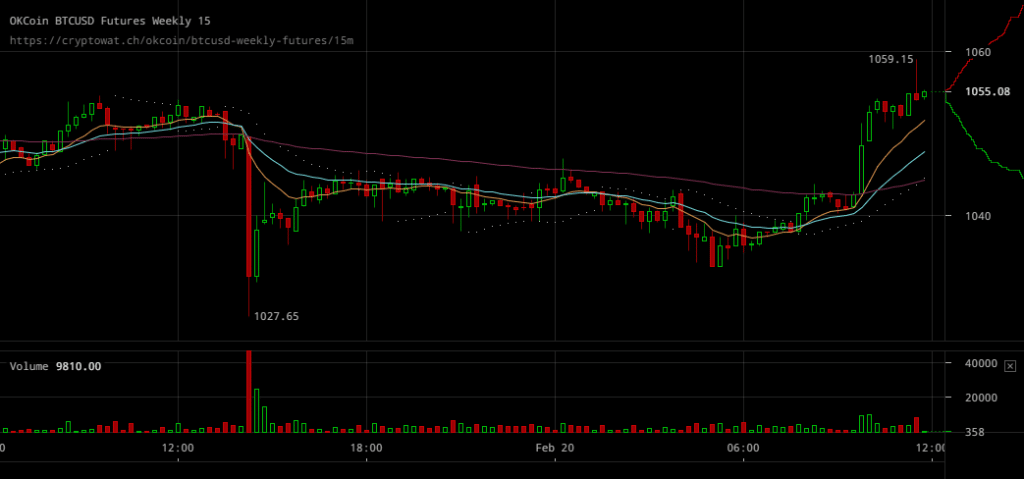 OKCoin BTC/USD weekly futures are very much so buying into the recent optimism with the last recovery pushing prices above $1055 after a bottom was reached being exaggerated in futures markets. It's up to question if the optimism will last this time around as bears have been showing their potential with large sell orders pushing the price down, but the recent wave of positivity certainly doesn't hurt.
Finally, it's important to note that at least some support seems to have been established above $1050 levels as buy walls are obviously outmatching sell orders at such levels but such an initiative would also need to be accompanied by buying pressure for positive movements to take place.