Digital currencies are experiencing an extraordinary year. For instance, the price of Bitcoin has gone up from a low of $700 to around $1. 184. It is the benchmark of all virtual currencies. During the last three months, the price of Bitcoin increased from $706.53 to its present price. This represents an increase of around 35 percent.
What's the latest about Bitcoin?
Prices rose significantly as outlook got better despite the consequences of market volatility. Bitcoin increased to a maximum of $1, 024.14 during the first week of February. This is approximately 11.5 percent higher than the opening price of $918. 56 on January 28. Statistics were provided by the Bitcoin Price Index of Coin Desk. Sudden gains were noted compared to the moderate rise of three percent until the end of January. Price unpredictability settled down following extreme variability in price at the beginning of 2017.
According to industry analysts, traders were affected after the sharp price instability of the crypto currency prodded China's Central Bank (PBOC) to intercede. PBOC officials met with representatives of three main exchanges in China. These were BTCC, OK Coin and Huobi which did away with margin trading and started to charge trading fees.
BTC trading volume saturated no-fee currency exchanges which brought up the issue whether trading volume statistics were dependable. A number of market observers say many traders are now buoyant as a result of the aggressiveness of Chinese traders and investors in the Bitcoin global market. Some market players winced during the last few weeks but have taken interest in the currency once again. This simply proves the legitimacy of the virtual currency.
Chinese Bitcoin Traders
Representatives of China's Over-the-Counter trading company (Fintech Blockchain Group) are convinced that the actions of the People's Bank of China are imminent. The common belief is prices will plunge faster on negative mover in the absence of automated and margin trading. Bitcoin exchanges seem eager to get rid of fees as Ok Coin withdrew its announcement of price reduction. On the other hand, Huobi declared it had nothing to do with reducing fees while BTCC refrained from issuing any announcement.
Mining Network Earnings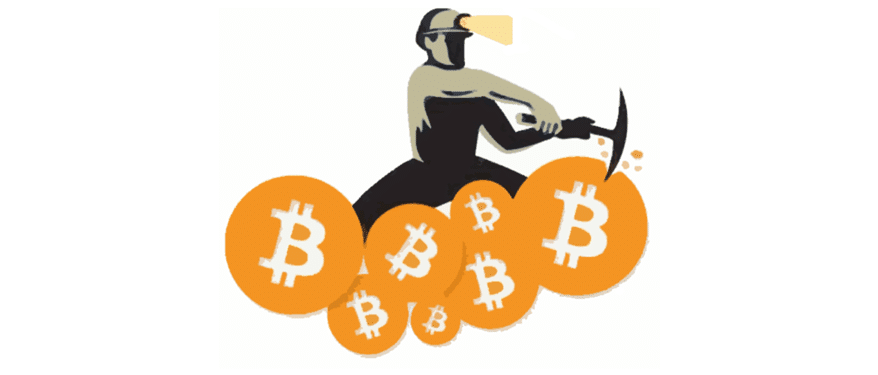 At present, Bitcoin mining network earns at least $1.5 million daily. This amount includes crypto currencies mined and transaction fees collected by all miners. It is multiplied by prevailing market price in USD. Total earnings of miners depend mainly on the Bitcoin price. Of course, the bottom line of miners and hardware manufacturers is the profit. Incidentally, mining revenues have dropped gradually as more petahash come online at a quicker speed than in the past.
Mining has been very rewarding for a long period. Only inexperienced miners encountered problems and failed to make profits. Some of them did not get their mining rigs because of inefficient or fake suppliers. Others hardly reached positive Returns on Investment on their mining initiatives. Miners with optimized Graphics Processing Units (GPUs) or acquired Field Programmable Gate Arrays (FPGAs) in 2012 and 2013 earned substantial profits. Even those who obtained early Application-Specific Integrated Circuits (ASICs) and fortunate enough to put money on the right mining hardware supplier had very good earnings.
The virtual currency mining venture went through a basic change when GPUs and FGPAs were the standards and ASIC hardware became more popular. The ASIC revolutionized the playing field and increased mining efficiency with volume orders. This development put an end to profitability of mining using personal computers.
A Boost for Output
Bitcoin mining require enormous amount of computing power and time nowadays. Besides, new hardware utilizes technology that can increase mining operations' output by a maximum of 30 percent. This virtual currency's popularity went up during the last few years. In the past, one can purchase Bitcoin for a bargain but this is not the scenario anymore. One BTC costs more than $400 and even reached $1, 000 a few years back.
Before, it was not difficult to use your desktop computer to mine Bitcoin through algorithms or by signing up with mining pools. This is beneficial for those who want shared mining expenses in exchange for division of profits. Things are different today because for PC users, trade-off between using computer systems to mine the virtual currency is not worth the profits anymore.
Approximate Mining Hardware
Modern hardware includes sets of mining components that generate hash. If a glitch happens, it affects only one unit and prevents the malfunction from spreading to other units. Nevertheless, recording and classifying these errors can amplify the time and required power for mining operations.
This is when the "Approximate Hardware" becomes useful. This new hardware takes advantage of the imperfections of existing hardware by discovering the false positives and diminishing proliferation of errors. Likewise, said equipment can produce two times more than hashes for every second compared to standard computers. At the same time, miners spend less on computational power. This brings up profits up to 30 percent.
Approximate systems enable miners to pack additional mining units into smaller chip areas because these are smaller and quicker. Speed increases with more hashes/second and also multiplies the number of BTCs that can be mined per unit of time. The non-approximate equipment has no capacity to attain this. The emergence of approximate technology is an indication of more and better things to come. Developers will always look for more techniques and avant-garde tools for Bitcoin mining in the future.
What is the end result when it comes to Bitcoin profit? Profit could still go up even as the market price of the digital currency continues to soar. There are still many factors that will contribute to increases as the currency steadily gains popularity and acceptance worldwide.