Bitcoin's price fell below 730$ multiple times in the last couple of days. Now, a sideways trend seems to be making rounds in the market after a spike helped the price recover from a fall down to $722 earlier today.
Major Signals
Major resistance at $735 makes it look like a breakthrough above this level in the following days is unlikely.
A sideways trend is leading the market and traders seem to be preparing for further price falls.
Volumes have gone down in the last hours in spite of resistance levels growing.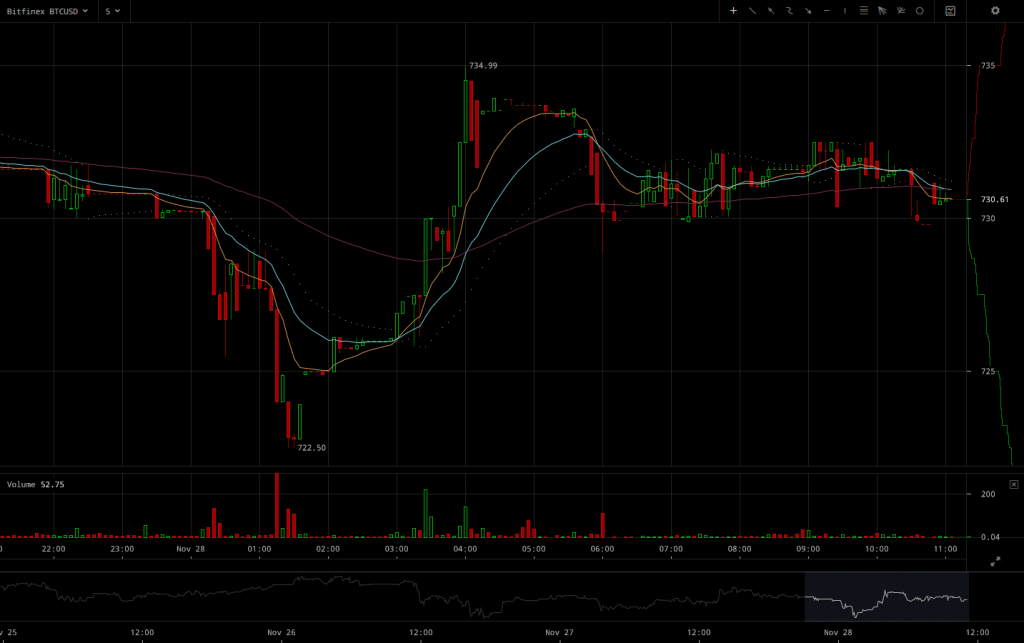 Traders really must have taken the market sentiment upon themselves because the outlook of trading sessions kept looking increasingly bearish as we went through the previous week. Things don't look any better on the first day of this week, as Monday came in with a significant price fall, the recovery from which lead to the sideways trend that BTC/USD is currently affected by.
As seen in the above Bitfinex BTC/USD chart though, support still seem weak and in spite of the prolonged sideways trading period, the price still seems susceptible to drops caused by selling pressure.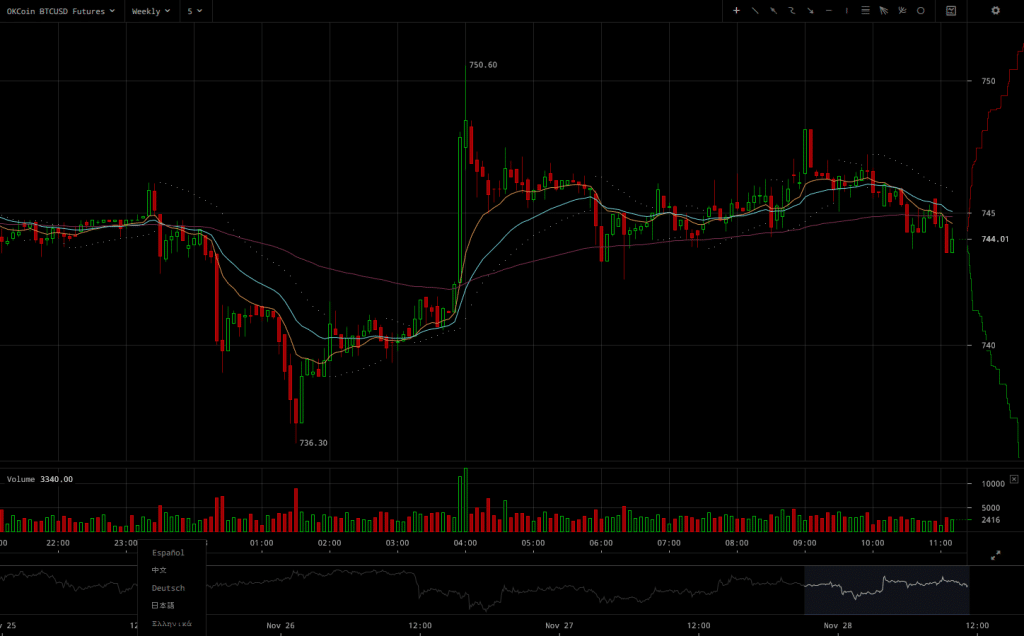 In terms of a more long-term approach, bitcoin futures markets are also affected by the current outlook of bitcoin's price. As we can see in the above OKCoin BTC/USD weekly futures chart, traders are probably trying to play it safe. This becomes apparent by looking at the trading volumes that are now lower than usual, whilst the futures market also seems to be affected by the current sideways trend.
The big sell walls on Bitfinex at $735 are also a factor that comes into play when it comes to confidence in the market's future movements. And it's no wonder that traders aren't counting on a price rise because not only did selling pressure smash support levels lately, but profit taking from spikes comes into effect surprisingly fast.
Overall, more trading sessions heavily affected by the bearish market sentiment are to be expected. Yet, looking at how fast futures markets respond to could be breakthroughs with price spikes, it wouldn't be unlikely to see a shift in the market's mood if buying pressure leads the price to a breakthrough above $735 levels.