Bitcoin's price seems to be entering a transitional period as the bullish rising experienced throughout past trading sessions is now in decline. Selling pressure is becoming more apparent while sell orders are for once outweighing buying pressure. Whilst the market didn't end up into a more widespread sell off, its sentiment has certainly taken a turn for the worse.
Major Signals
Bitcoin markets are trying to adapt to a shifting market sentiment as bullishness no longer seems to be the market's leading force
BTC/USD rates might have plundered down to $1135 but a recovery back above $1150 levels was swift to come
Traders appear to have struggled for a recovery yet the price has once again started heading down, reaching below $1150 once more.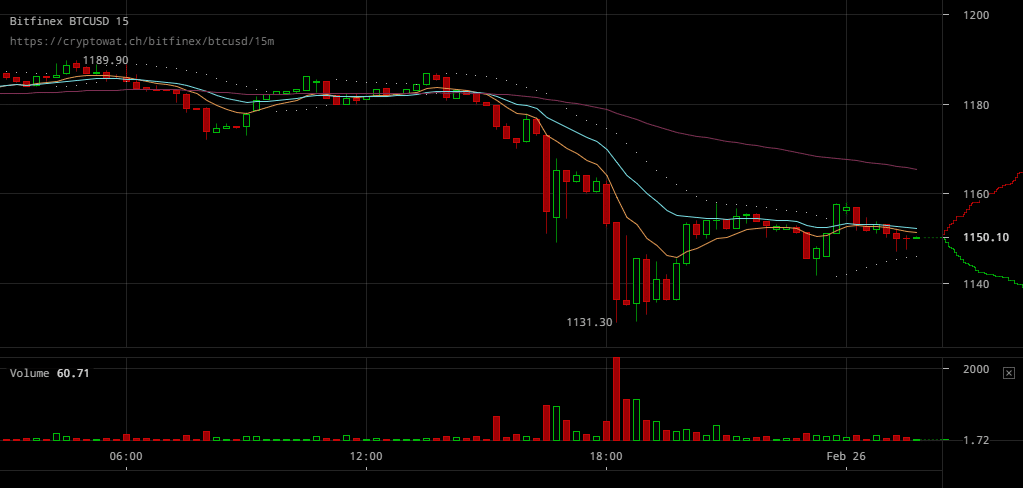 Bitfinex BTC/USD charts show how back to back sell orders are unopposed when it comes to pushing the price down. While large downward spikes to at least receive some opposition in the form of recoveries, today's trading session doesn't seem to be the best for positive developments. Traders might still be moody after the "fall from grace" markets went through after a few substantially large sell orders abruptly halted the market's uptrend.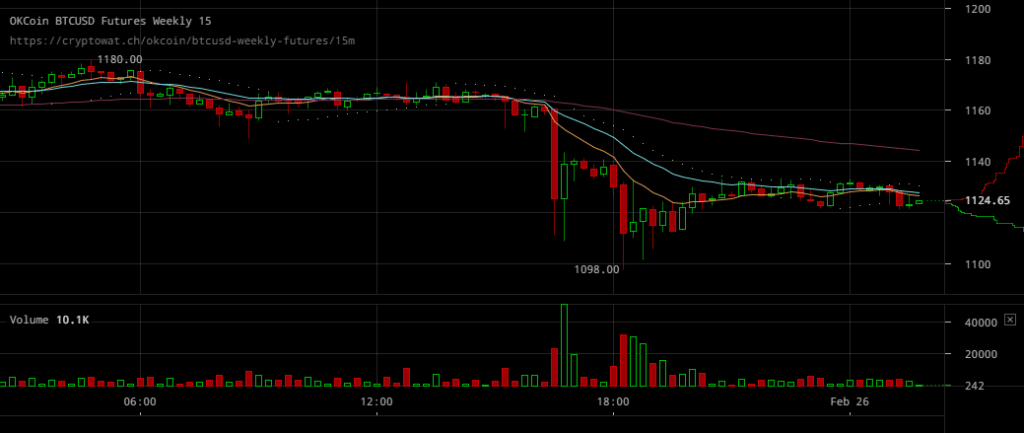 While live BTC/USD markets are still trying to cope with the abrupt stop the price's rise came to, futures traders are having a hard time trying to measure their negativity appropriately. The negative margin between OKCoin BTC/USD weekly futures and live bitcoin markets has grown considerably, with the last trading session contributing to this development.
All in all, the sudden stop the recent rally came to was obviously detrimental to the market's mood. The fact that a recovery has started looking more unlikely certainly doesn't serve as a nice contribution to the matter. Whilst the fall isn't accompanied by a rise in trading volumes, the current setting doesn't make a continuation to rising seem too likely.