Bitcoin's price seems to still be affected by the negativity ushered by yesterday's selling pressure. BTC/USD rates might have recovered from the low levels reached in the preceding but the market's sentiment isn't at a particularly high point. The price seems to be having a hard time breaking above $1000 after the dip caused by the recent crash.
Major Signals
BTC/USD rates are still affected by the negativity ushered by large sell orders having a major effect on the market.

Whilst a breakthrough above $1000 was achieved, the reception of this development doesn't seem to be receiving much support from the market.

The last few hours have been a tad bit more positive with the price recovering from $950 levels to settle around $990.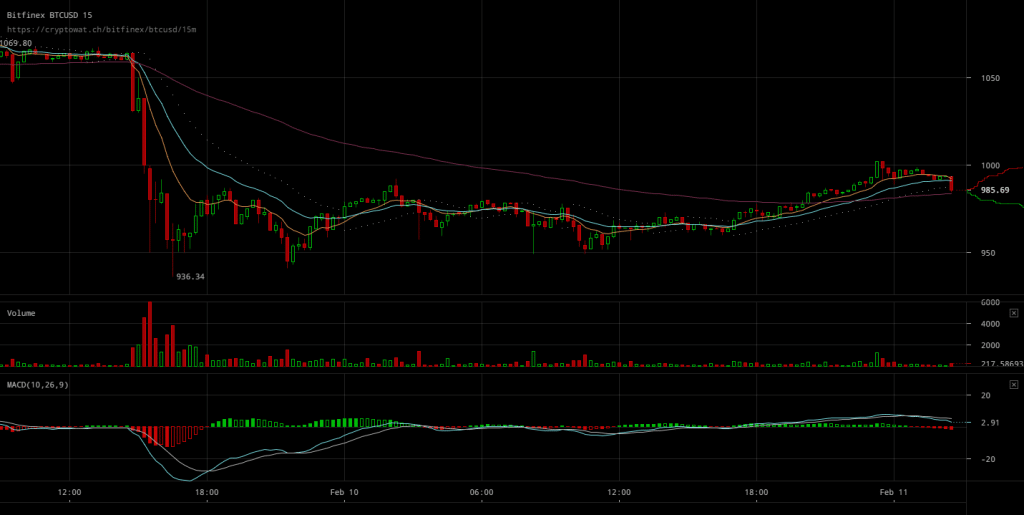 Bitfinex BTC/USD charts are indicative of how devastating the recent crash has been to bitcoin markets, with attempts to recover above $1000 failing until very recently. The price might have reached above this level but the follow up wasn't particularly positive, especially in comparison to pas recoveries throughout the last few days and mostly prior to the crash.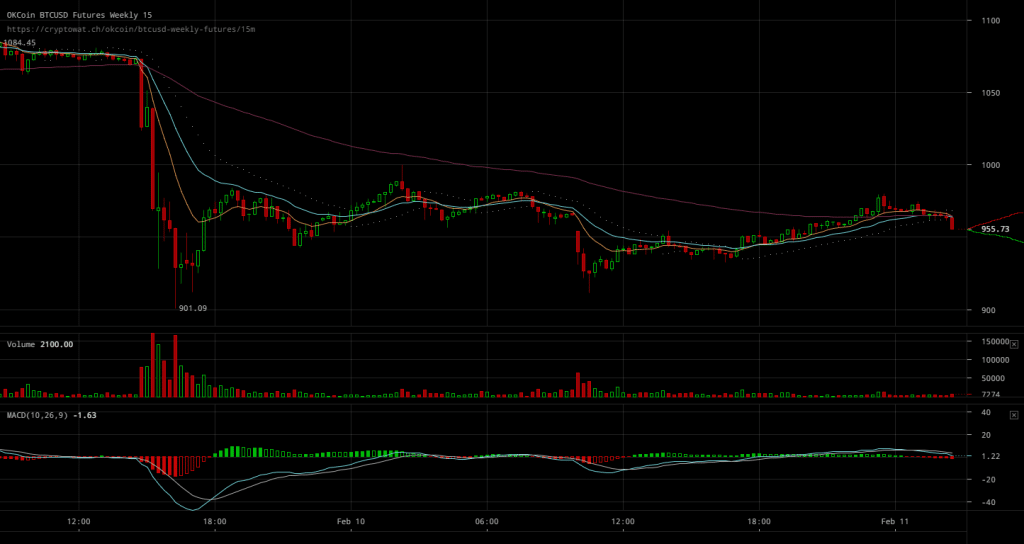 Futures markets also seem to have gone back to having a more grim outlook as futures are currently trading under a great margin between them and live BTC/USD rates. OKCoin BTC/USD charts showcase how futures traders exaggerated sell offs following the crash, this way making futures markets remain unaffected by the positivity in bitcoin markets through the last few hours.
Finally, it's also important to remember that whilst bitcoin's prices might have gone through a significant drop through yesterday's trading session, part of the negativity put on bitcoin markets by that development has now been shaken away. Whilst trading volumes are still lower than what they were in the days of the crash, the breakthrough above $1000 shows that selling pressure starts being exhausted.