Bitcoin markets seemed quite reluctant in supporting higher prices through percending trading sessions yet things seem to have changed today. The market's sentiment is notably more positive than what it looked like through previous days, and trading volumes are also down along with selling pressure. The profit taking that exhausted support up to a certain point has surely started backing down.
Major Signals
The market has so far managed to managed to maintain a decent recovery for BTC/USD rates
Bitcoin markets didn't have the most positive reaction at first as the initial recovery was greeted by quite a bit of selling pressure
Price could be back on track for another rise as BTC/USD rates are back at 1280 levels, nearing the previous high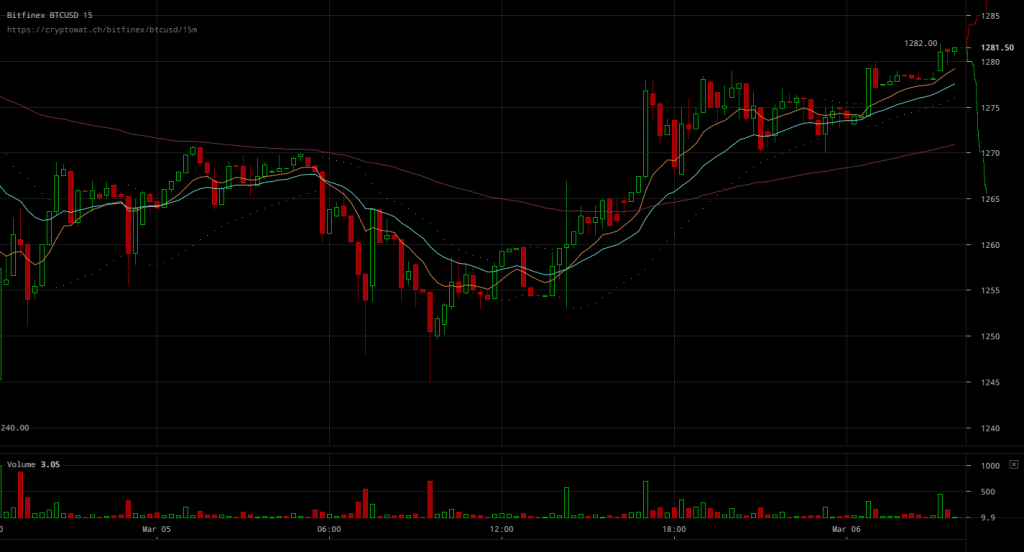 Bitfinex BTC/USD is quite indicative of how some traders might have panicked after the recent fall, resulting to some cashouts pushing the price down. But the continuation of the recovery came in as a reassurance that the market could getting back on a more bullish track. Yesterday's sizeable downward price spike has surely been countered effectively as prices are not back on levels comparable to those prior to the fall.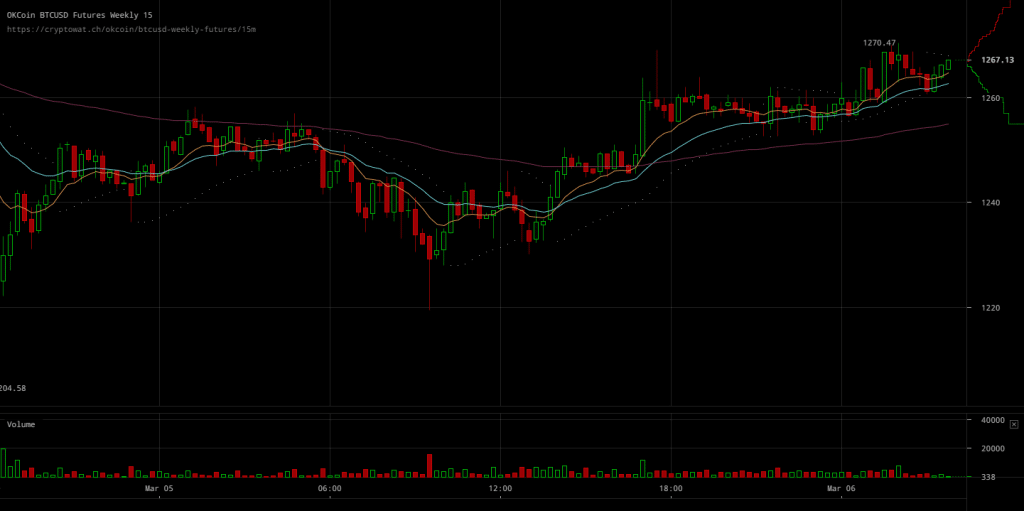 OKCoin BTC/USD weekly futures are also seizing the opportunity to be a little more optimistic than what they were during the trading session that the fall took place through. While the margin between futures rates and live BTC/USD prices doesn't signal a particularly bullish outcome, futures traders are certainly leading markets into a more positive market sentiment.
Overall, bitcoin markets are once again back to a more positive market sentiment, although with trading volumes being also lowered in comparison to recent trading sessions that were more bearish. The ongoing recovery certainly has the potential to help prices reach higher. However, it's vital to highlight that more support would be needed for any such development to be sustainable.