Bitcoin markets appear to have started giving into selling pressure as the peak at $1040 was only followed by a general drop in BTC/USD rates. Large sell orders caused major drops in bitcoin prices with BTC/USD rates going as low as $995. The recovery back to $1000 levels might have been swift but the overall change in the market's sentiment becomes apparent and could be indicative of how traders might have expected better.
Major Signals
Support for $1000 levels has by now been chewed through by the recent wave of selling pressure.
Resistance has certainly outpaced the already substantially weakened support, something that'd surely affect the sentiment of upcoming trading sessions.
A continuation to the price rise that began through this rally seems significantly harder now as the rally might even be coming to an end.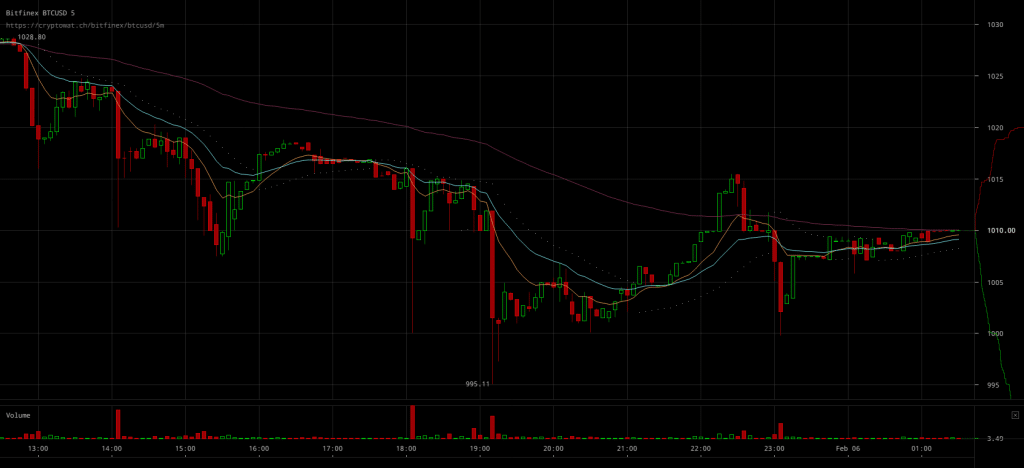 Bitfinex BTC/USD charts are indicative of how the market's sentiment has shifted towards a more negative approach. The fact that bitcoin prices kept falling means that support didn't come up to stand by selling pressure, as the inability of the market to break through $1040 might have disappointed many traders.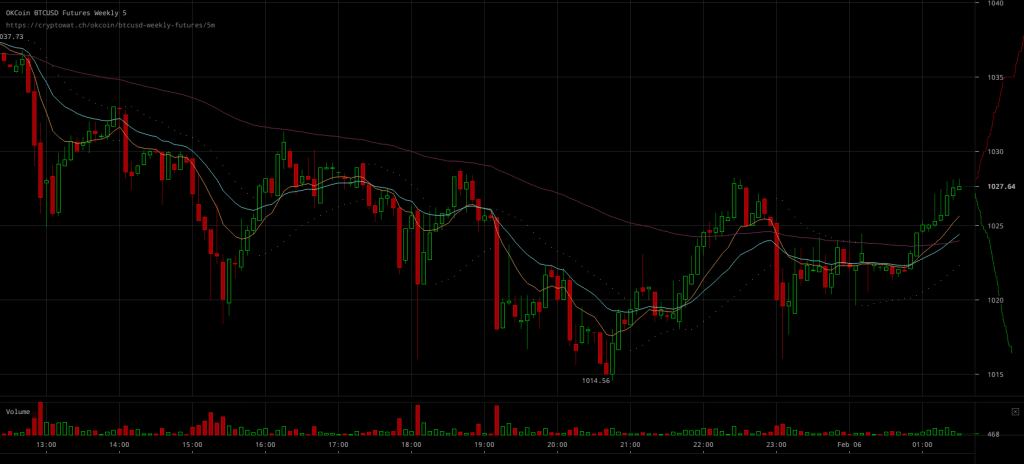 Futures markets seem slightly more positive in the last few hours in spite of profit taking also also having impacted the market at some point, bringing in further selling pressure. In the end, the price appears to be settling around $1010 levels but the lack of activity in the last few hours can't be too positive after a breach of support.
Perhaps there's still a sense of a possible recovery as some traders might be hoping that selling pressure might be getting exhausted while the price sets above $1000. Overall, while a continuation to the price falling might be the most likely outcome, avoidance of such an event would surely set a good base for more positive outlooks.