As of today, a breach through the weak support at $1000 levels was close but was eventually followed by a swift recovery with BTC/USD rates finally settling around a $1010 price point.
Major Signals
BTC/USD rates fell from a peak above $1050 levels after the weakened selling pressure managed to breach the apparently weaker support
It's not obvious that the market's sentiment is still not ready to support upward price swings
Support at even $1000 levels seems dangerously weak through the recent downturn as the market's bearish sentiment continues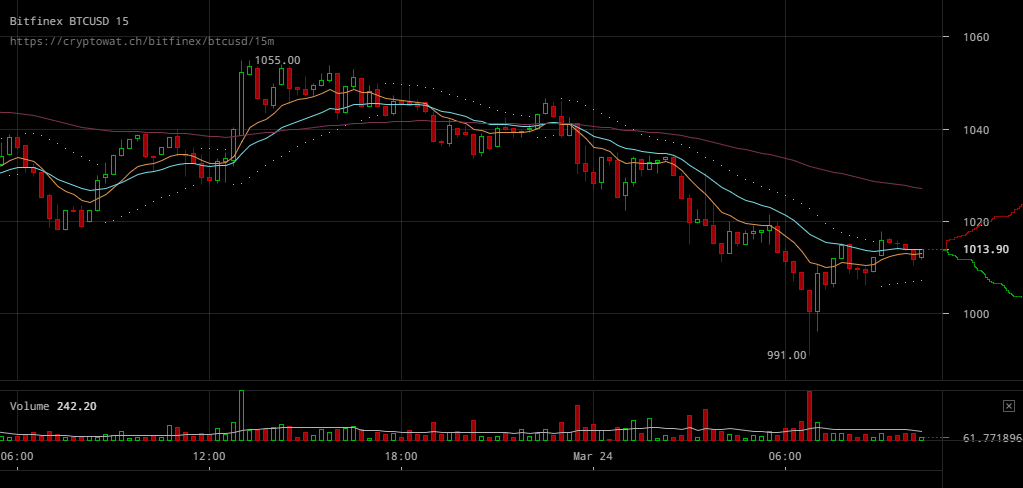 Biftinex BTC/USD charts show that not only did the market's bearish sentiment not go away after an upward spike, but the follow up to it triggered a bearish response pushing the price down below even through price levels prior to the spike. Traders also seem to have lost confidence, as support was suddenly pulled out from bitcoin markets, making a breach below $1000 price levels feel more likely as a response to the recent fall.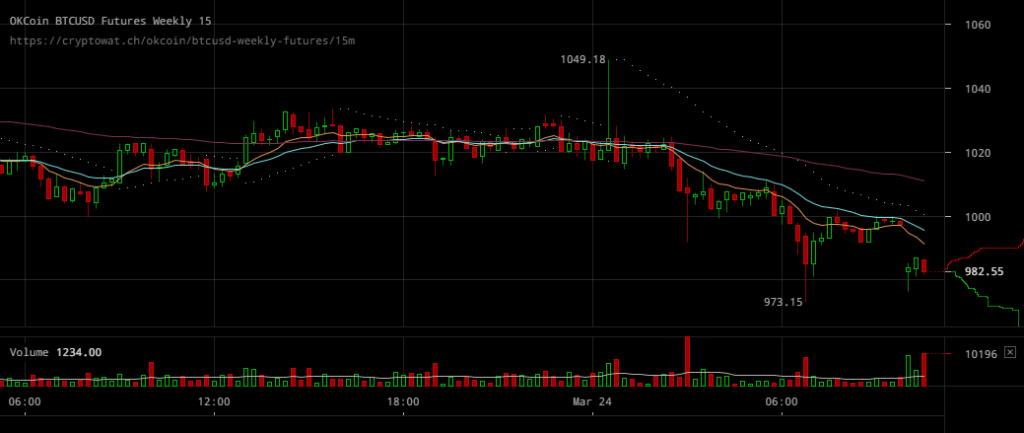 OKCoin BTC/USD weekly futures charts are continuing to showcase quite a bit of bearishness that futures traders have gotten used to lately. The recent price fall has caused the margin between futures rates and live BTC/USD prices to grow significantly. Futures markets are really counting on a continuation of the current market mood.
Summarizing, it's important to highlight that the recent recovery has so far been unsuccessful at helping BTC/USD rates to return at price levels as those prior to the fall.  With buying pressure backing down and support weakened, traders are naturally playing safe. A break out from such a mood would require selling pressure appearing to be exhausted.