Bitcoin markets continued being bullish all until a peak up to $2750 price levels was reached. While daily trading volumes continue to break records, the once all bullish market sentiment is now in a fight with selling pressure. Resistance has not yet managed to establish any strong points but bullish traders are surely in a fight with downward pressure.
Major Signals
Bitcoin prices did break above all resistance through yesterday's trading session with prices reaching $2750 price levels.
The price fall that followed ultimately lead BTC/USD rates down to $2300 price levels with downward pressure remaining.
The large sell orders that drove the market to what could be interpreted as a correction didn't seem to have any major rebuttal.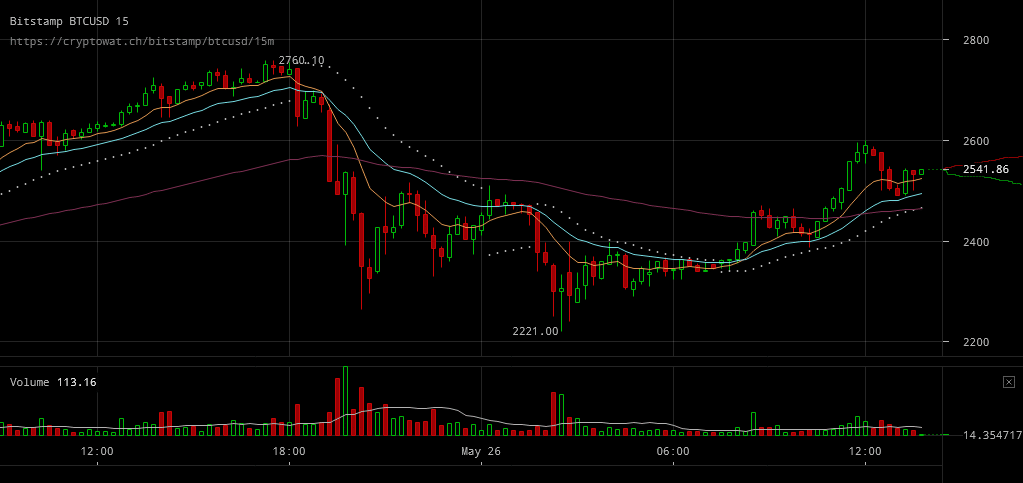 GDAX BTC/USD charts are indicative of how selling pressure ultimately managed to break through the record high trading volumes and lead to a downward spike that markets were unable to respond to in time or with a full recovery. Prices dropped from record high price levels down to price levels below $2500, support for which appeared to have been established. On the other hand, traders didn't let the major sell orders go into full effect by preventing a further selloff as the following recovery keeps price levels close to $2500 levels.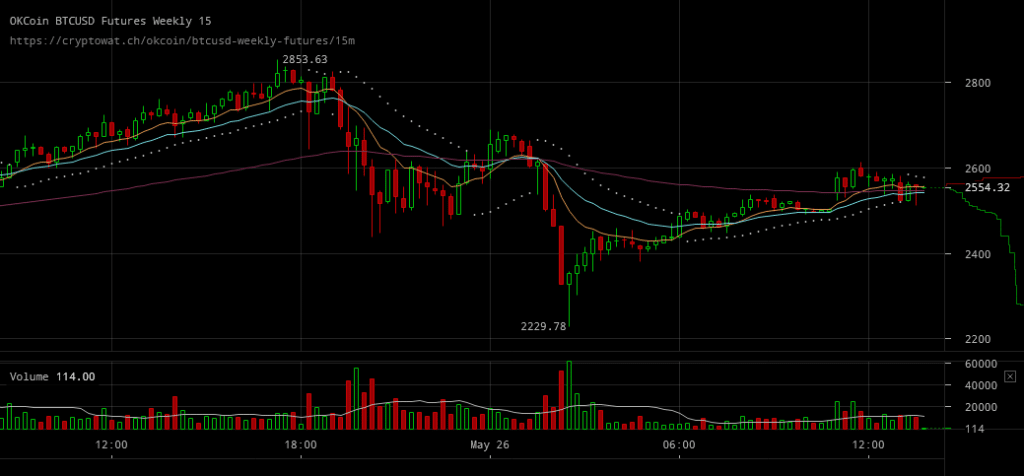 OKCoin BTC/USD weekly futures charts are showcasing the uncertainty that's affecting futures traders at the time being. Futures rates coming closer to live BTC/USD rates with the positive spread between the two closing down. Futures traders seem hesitant when it comes to following up on recoveries after the previous one failed to bring price levels closer to where they were prior to the crash.
All in all, it's important to highlight that markets might've not been ready to welcome a rallying price with such a momentum, yet a further crash has so far been avoided in spite of trading volumes being record high with such selling pressure.