With FIAT transfers being blocked and delayed over the last few days in Bitfinex, the exchange popular among bitcoin traders might be moving away from being a market leader in the western world. While volumes of Bitfinex's BTC/USD pairs have gone up dramatically, they're not representative of real trades as the exchange has traders cut from the rest of the market.
Major Signals
Volumes in exchanges without any WIRE transfer issues have gone up in light of Bitfinex issues
Price levels above $1200 have been embraced by more traders as BTC/USD rates rose above such levels through the day
Selling pressure remained strong after the breakthrough with $1200 being briefly breached and support continuing to be weak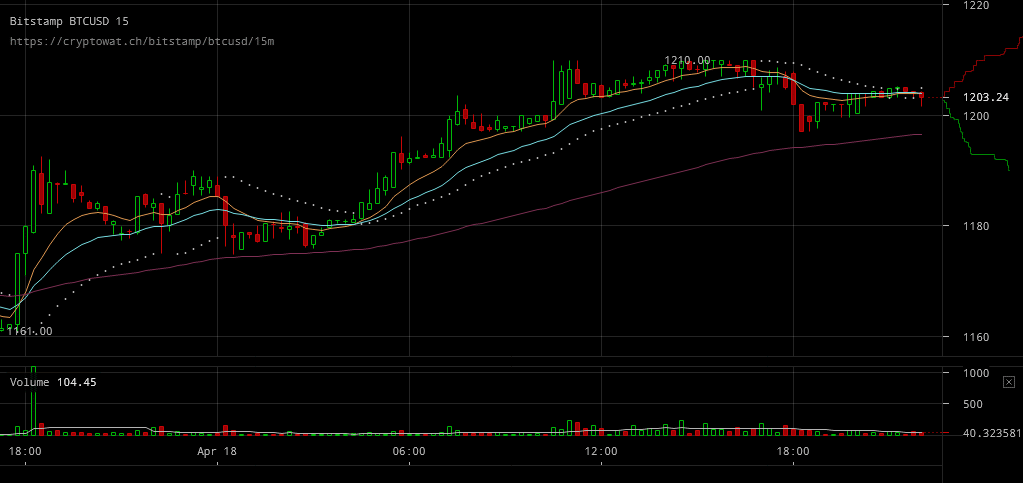 Bitstamp BTC/USD charts show that in continuation to the upward price spike observed in the preceding trading session, prices kept rising. BTC/USD rates ultimately reached a peak at $1210, but selling pressure breached $1200 shortly after that short lasting peak. Ultimately, bitcoin prices have recovered slightly above $1200 but support remains weak whilst resistance and sell walls outweigh the market's showcased momentum for upward price swings at the time being.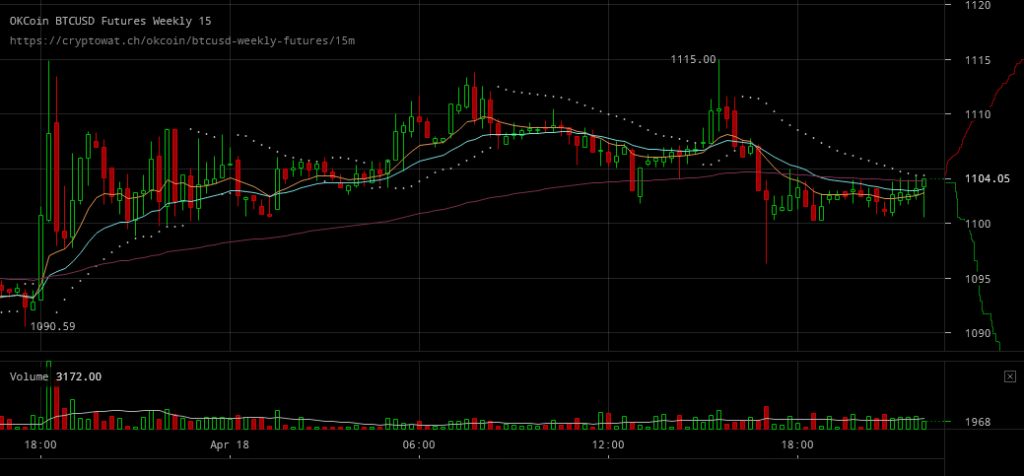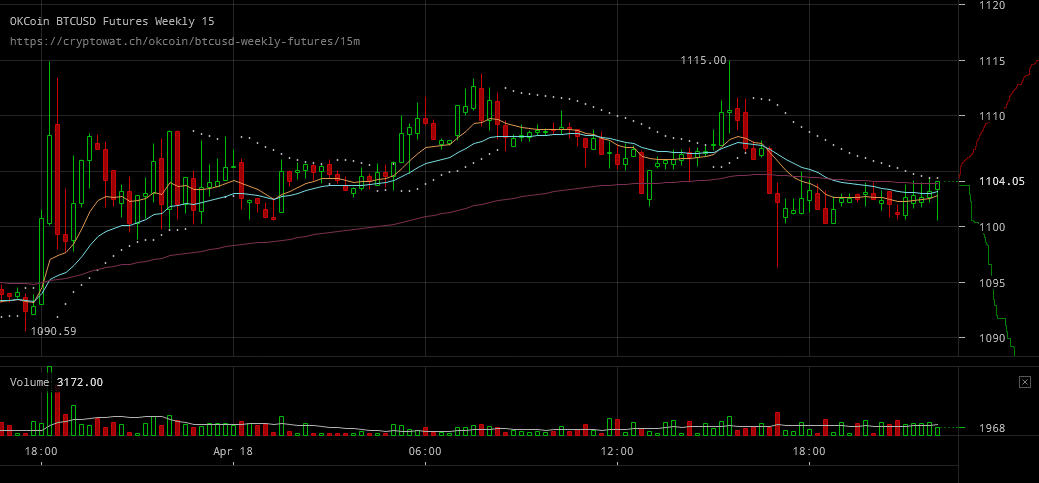 OKCoin BTC/USD weekly futures charts are indicative of how positive developments throughout the day haven't helped all that much when it comes to helping the divide between futures rates and live bitcoin prices go down. Perhaps the recent development's with what used to be the market's leading exchange have added to the overall uncertainty, finally causing futures traders to be even more conservative with their estimates.
All in all, it's worth noting that in spite of the fear Bitfinex's unclear situation could have brought to traders, exchanges that could consequently been taking the lead also have their traders following the price trend above $1200. However, the uncertainty looming over market has some already bearish traders expecting the worse.