Bitcoin markets are driven by a positive overtake of the market's sentiment in the last few hours, as bitcoin prices keep rising though a rally of buying pressure. The support for levels above $1000 did indeed set a nice base for a price rise as traders now seem significantly more confident.
Major Signals
Large buy orders propelled the price up to a $1045 top, showing potential for an even greater price rise.
Back to back buy orders hindsight some positive change in the market's sentiment as even the trading session's biggest upward spikes received bullish followups.
Bitcoin traders seem determined for another push above today's top, as a break through resistance seems perfectly feasible at this setting.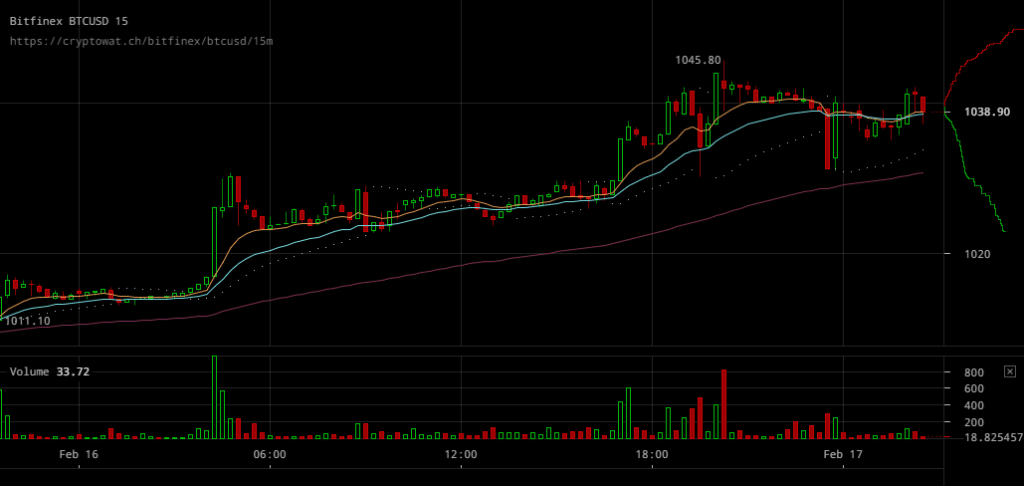 Bitfinex BTC/USD charts are showcasing how traders are gaining confidence in the possible outcomes through which BTC/USD rates could be driven to further price rising. The recent support for the price to not drop below $1000 must have certainly contributed to building up for the current market sentiment that's driving the ongoing uptrend. Selling pressure has also been thwarted so far, but it's up to question whether this is how things are going to be like if the price keeps rising.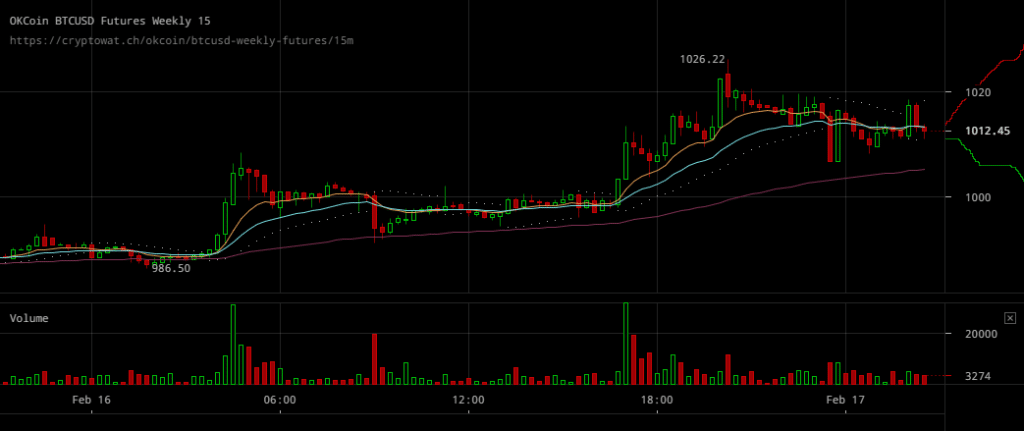 Futures markets seem to be significantly more conservative on how they perceive the current positivity observed throughout live BTC/USD markets. As seen on the above OKCoin charts, futures traders seem to be taking negative developments more seriously. The recent upward spikes are failing to make an impression powerful enough to pull futures rates away from the negative margin.
All in all, today's trading session has been surprisingly bullish but the lack of significant selling pressure has certainly helped. Support levels would need to be formed around current levels for the market to make sure that the effect of the current rally would be considerable in a longer term.