Bitcoin rates are on a rising trail ever since bitcoin markets broke through the resistance level at $1100. In so far, trading volumes remain notably high while selling pressure is still being outrun by buy orders as the price keeps rising. BTC/USD rates peaked right below $1160, yet resistance seems weakened as markets keep looming around peak levels.
Major Signals
Bitcoin markets are continuing to be bullish as buying pressure doesn't have a hard time helping the price rise even amid such high trading volumes
Weak support has formed around $1150 levels, yet resistance still seems to be stronger at this point, especially with the price rise being so recent
While back to back buy orders seem to have brought BTC/USD rates so far, it's still uncertain if the most recent peak will be the top of the price rise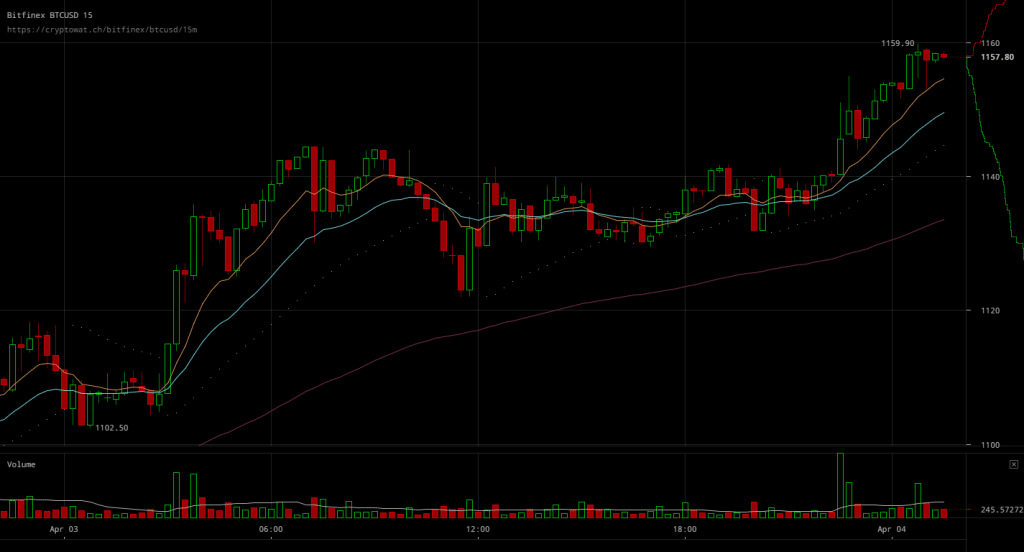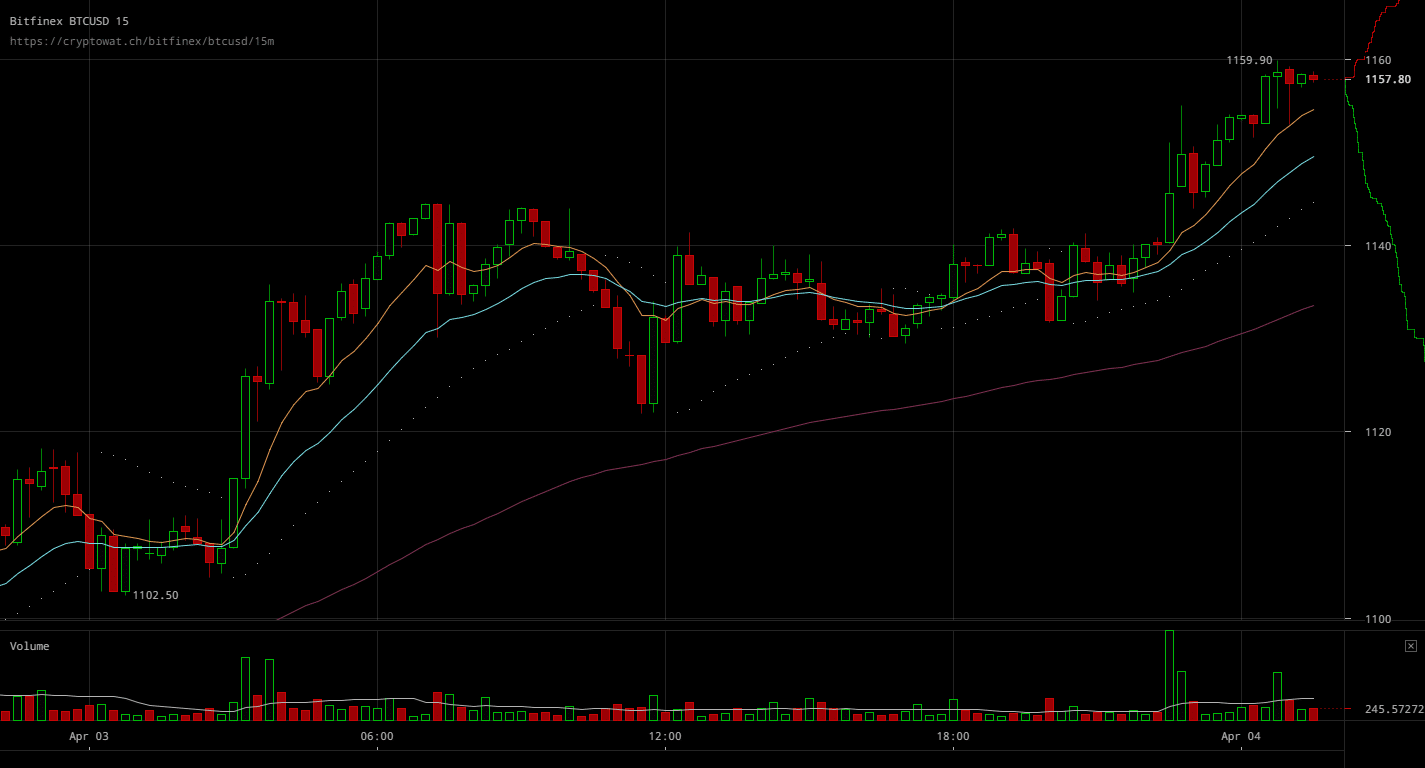 Bitfinex BTC/USD charts are showcasing how the market's sentiment went under a bullish overturn after the spike the pushed BTC/USD rates above $1100 levels. Traders were apparently ready to welcome such a bullish development and even build up on it. The price rise currently observed is all thanks to the change in the market's sentiment, as the coming of underlying support was likely expecting such a majorly positive development to be triggered.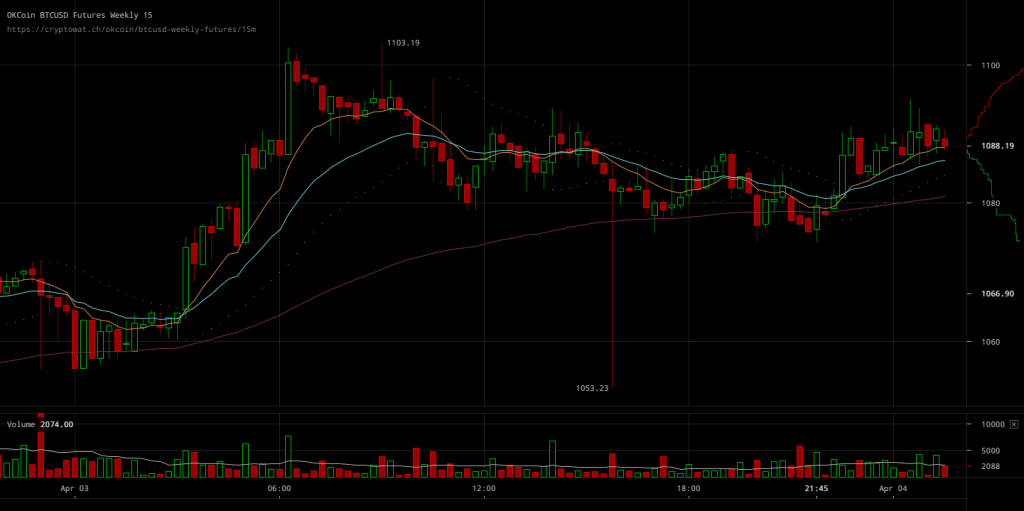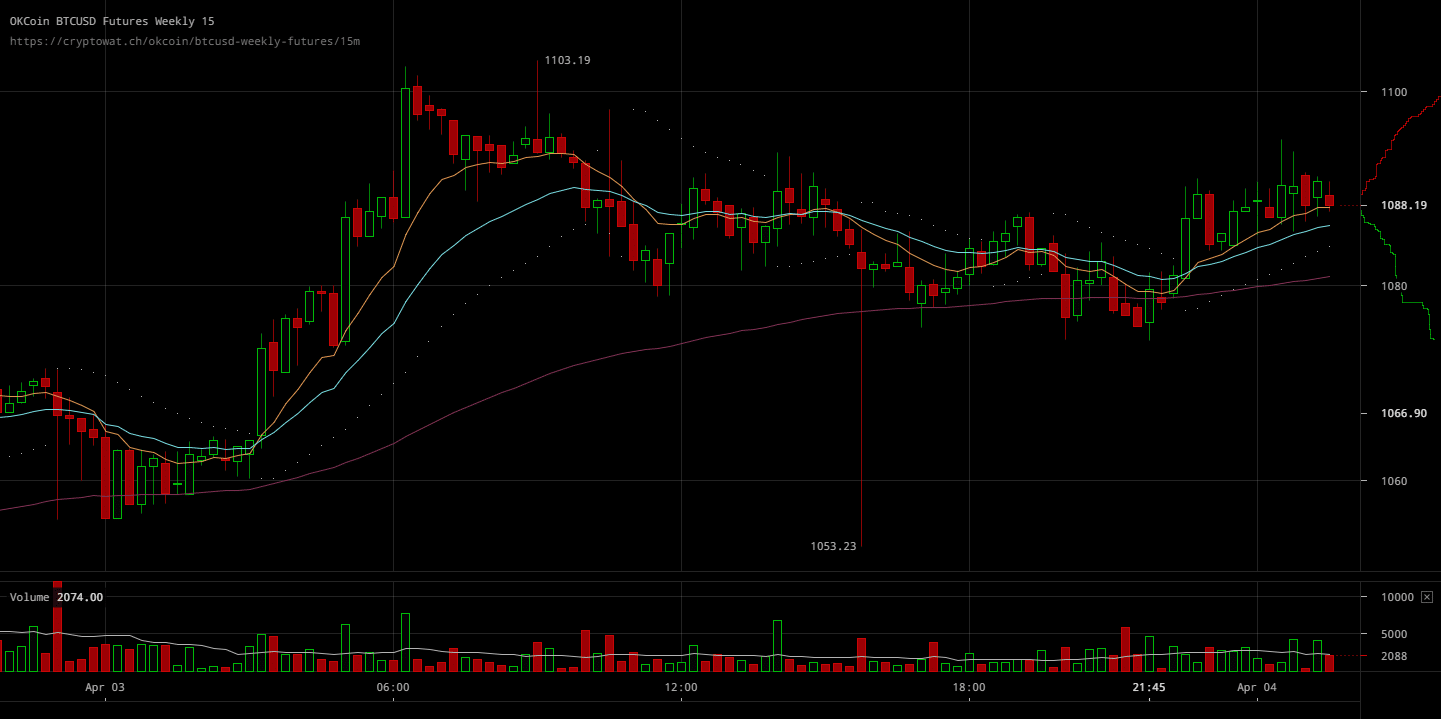 OKCoin BTC/USD weekly futures charts are demonstrating how unwilling futures traders are to follow through the positivity in live bitcoin markets. The recent price rise appears to have had no significant impact on futures rates.
Overall, while the divide between futures and live markets might be growing, what's also becoming apparent at the same time is that bitcoin markets are still open to positive developments even after the not so distant fall below $1000. As of today's price rise, bitcoin markets were swift to follow up on bullish signals. What's up remains to be seen for now is if upcoming support will be enough to sustain the price levels reached.