Bitcoin prices appear to be on the rise once again, a development that comes after a prolonged period of bearishness. It seems as though the break through resistance at $1100 levels was enough to propel markets towards a more positive market sentiment as buying pressure is once again back on the table with trading volumes also being on the rise.
Major Signals
Upward price spikes lead bitcoin prices on a rising pattern thanks to markets showing a great reception to the bullish developments
Buying pressure is obviously outrunning selling orders as the market's sentiment takes a turn for the better
SUpport has yet to form yet buying pressure has so far been sufficient to keep bitcoin prices from falling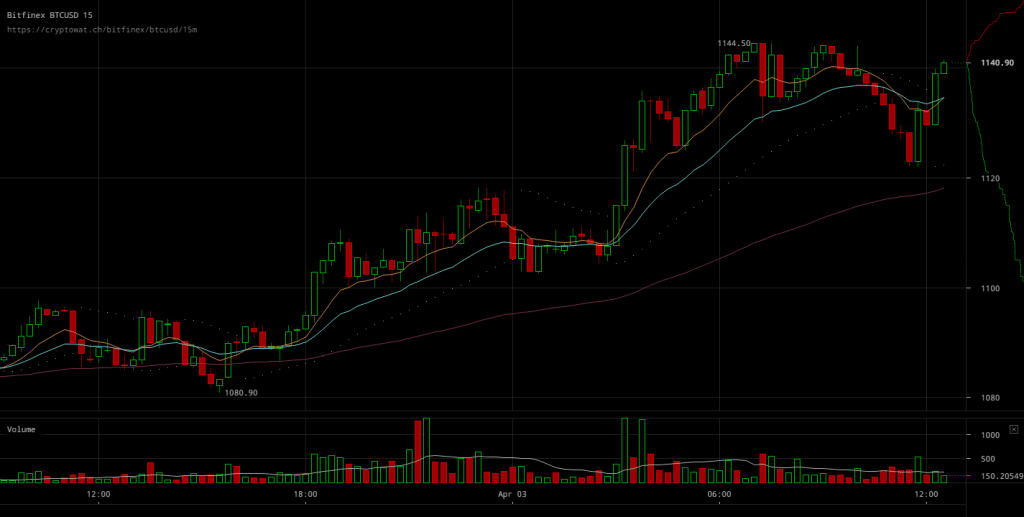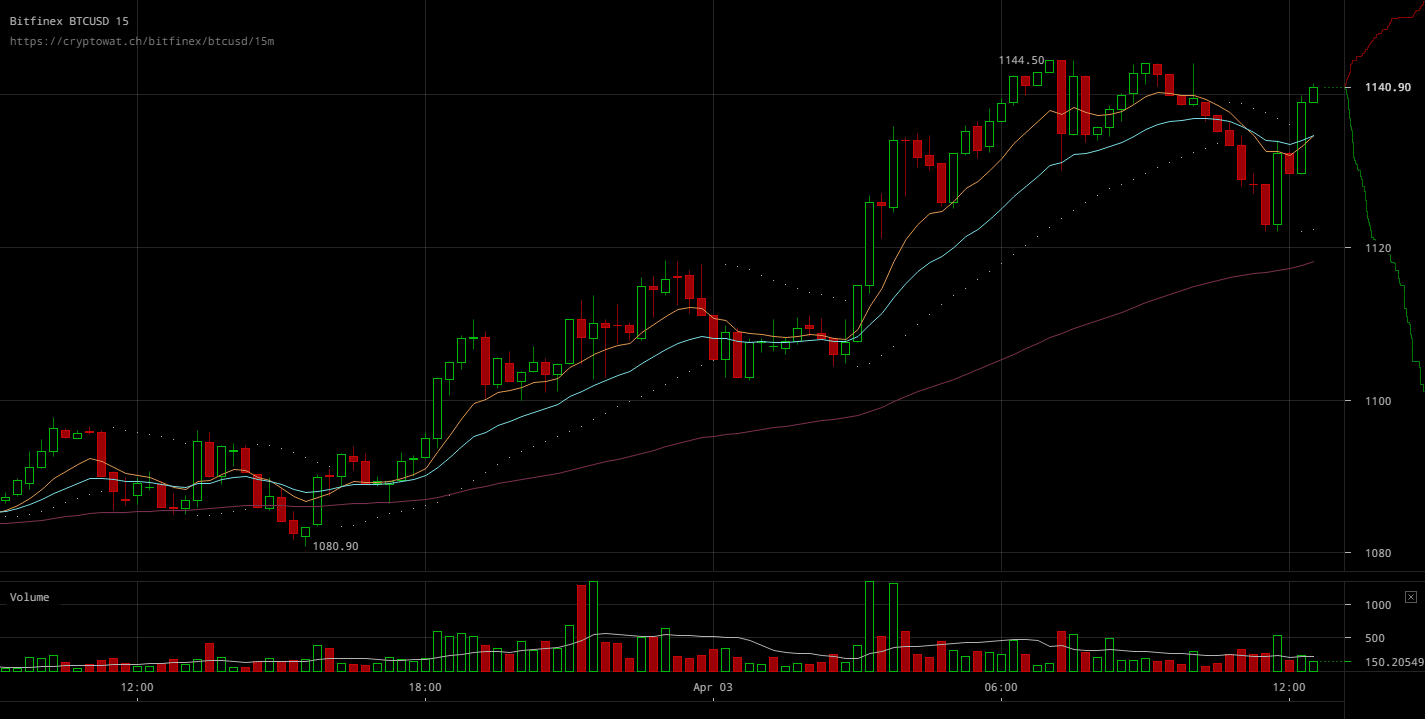 Bitfinex BTC/USD charts highlight how traders were ready to follow up on a major development such as today's spike. The recent break through resistance that put BTC/USD rates above $1100 levels proved to be great foundation for traders to build up on. Markets were apparently ready to welcome a more positive mood as the spike ushered the price's outlook to a significantly more positive mood. While it might be hard for support to form while trading volumes remain so high, if resistance was to decline price levels might see some sustainability.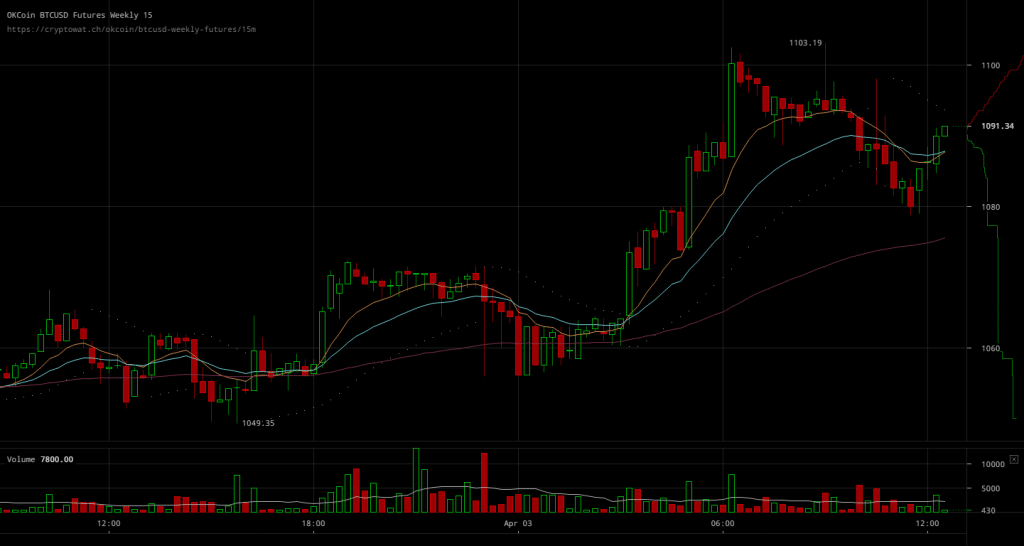 OKCoin BTC?USD charts are remaining bearish as always, quite unsurprisingly. Futures traders are now even more bearish in terms of predicting possible outcomes, as futures markets appear to have not been moved by the recent price rise, with futures rates not even staying above $1100 levels.
Finalizing, it's important to note that BTC/USD rates have been staying above $1100 levels for quite a few hours now, in spite of all the selling selling pressure amid such high trading volumes. If such rates are to be sustained for a bit more, support levels would most likely also form.