Bitcoin markets entered a particularly bullish overturn through the last trading session and in spite of growing resistance that is emerging, the rally doesn't seem to be ending. So far, the resistance level that's gaining the most strength below $1900 levels looms around $1890 but bitcoin markets have already showcased enough momentum to break through resistance levels amid the recent rally.
Major Signals
The bullish overturn received a surprisingly positive reception but that wasn't the case before resistance levels were broken.
Traders are now hoping into a continuation of the rally from what it seems as selling pressure has yet to break out.
Resistance below $1900 levels is now the only level that traders would need to surpass for the rally to continue but it's quite strong.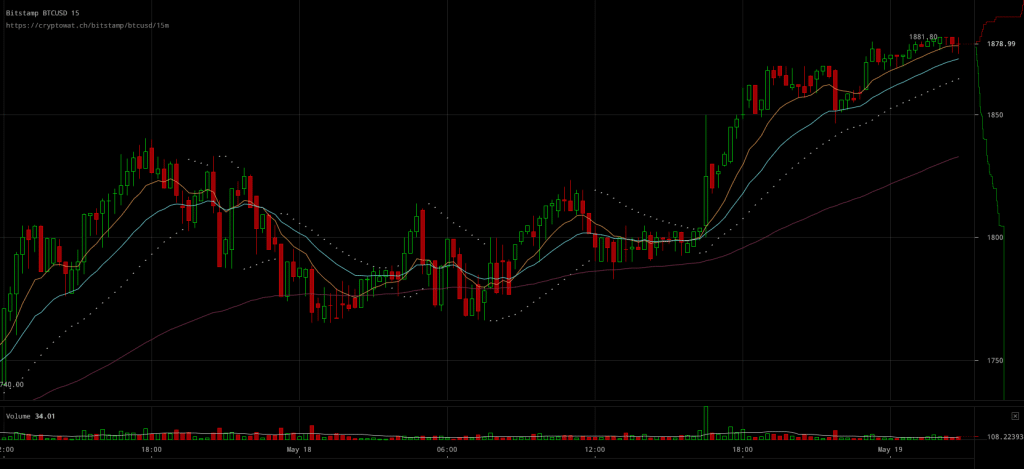 Bitstamp BTC/USD charts are quite telling of how traders might be trying to persuade markets into shifting their market sentiment after the rally began slowing in momentum. Prices are yet to drop but what's also going on at the same time is that profit taking has yet to have any effect. Speculators are likely expecting the momentum showcased by buy orders pushing the price up to be continued as they await better profits sooon.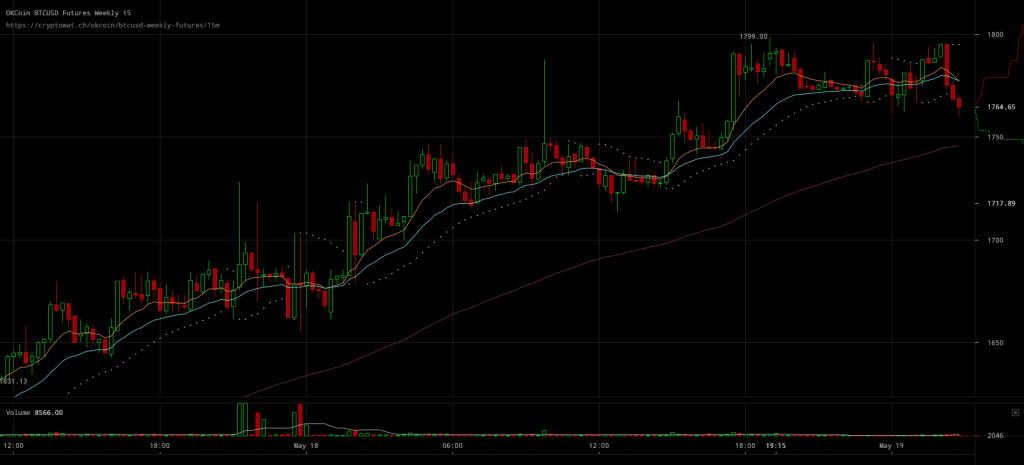 OKCoin BTC/USD charts are also indicative of how the strengthened spread shrunk through the last trading session, with the rally receiving a proper follow up form futures traders. It seems as though the fact that bitcoin markets broke away from the negativity didn't fail to entertain futures traders.
All in all, while markets do seem bullish still after the rally, if no support is established within the next few hours, a price drop would be very much likely. It's unknown whether or not traders with a bullish mood now have depleting funds but the price does sure have a hard time rising past $1880 levels.