Bitcoin markets did seem somewhat bullish through the last trading session with traders pushing BTC/USD rates up with back to back buy orders. Prices did ultimately peak slightly below $1840 levels but have since fallen down to $1770 levels. Resistance grew after profit taking took effect and support has been unable to be established above $1800 price levels.
Major Signals
A support point is visible in terms of buy walls at $1760 after prices fell from the peak above the short lived rally above $1800.
Trading volumes have gone up by a great margin from day to day yet no support appeared to be taking shape after the rally slowed down.
The market's bullish overturn failed to be sustained as selling pressure finally overtook the spotlight.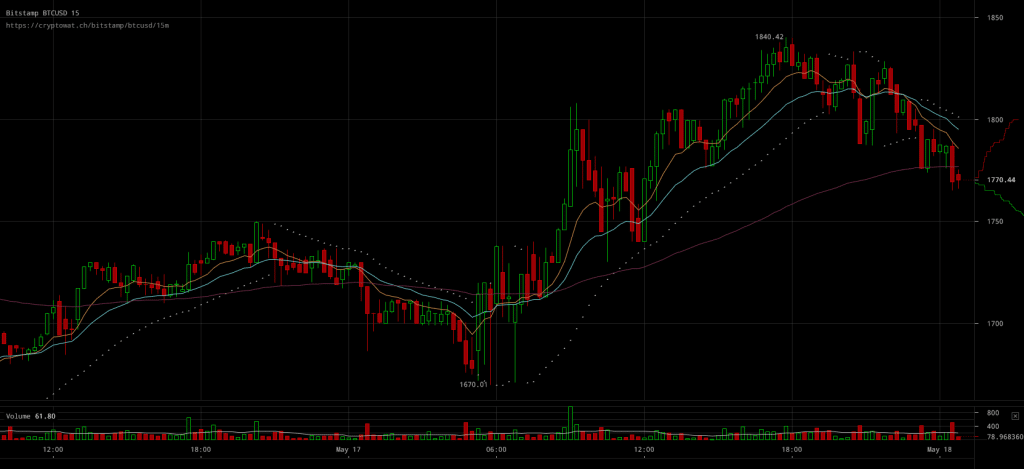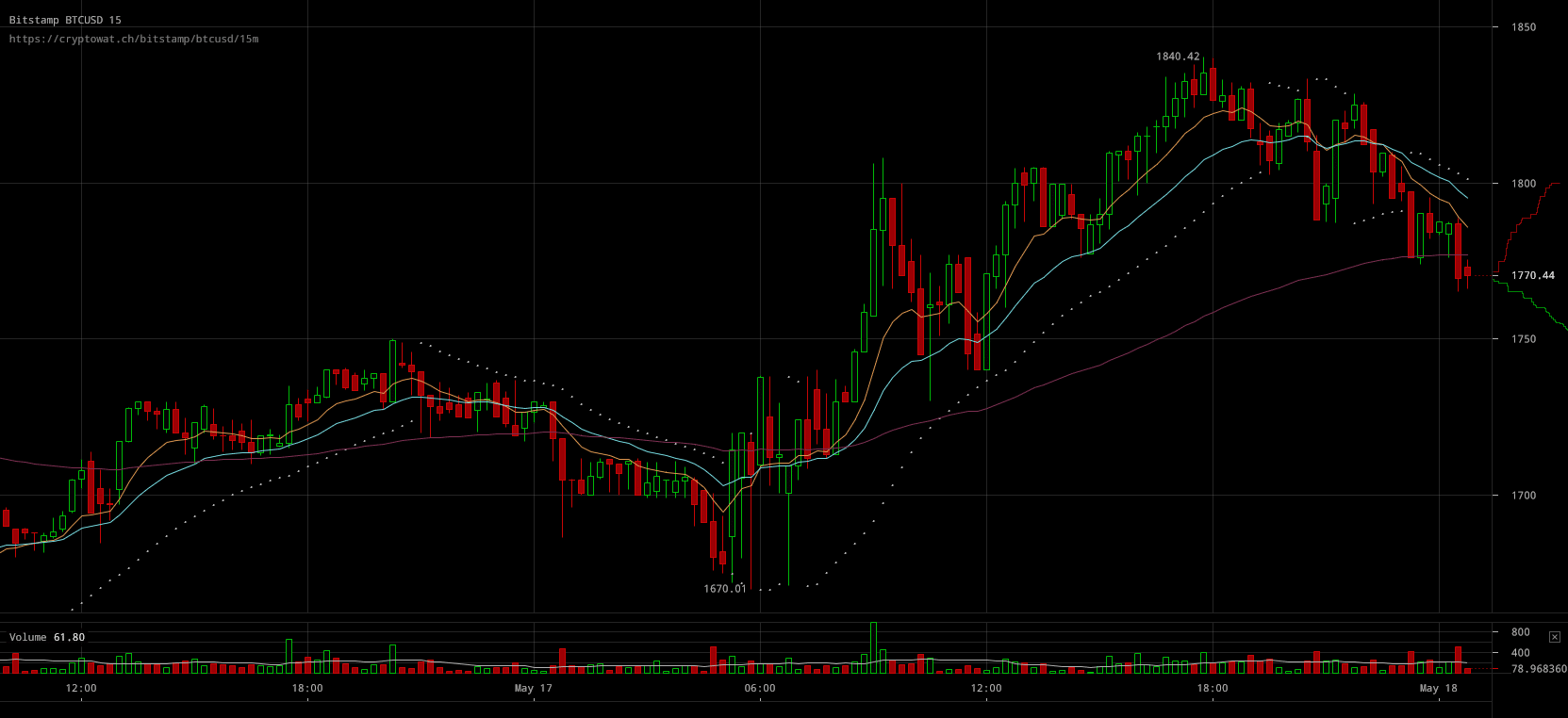 Bitstamp BTC/USD charts are indicative of how the market's sentiment wasn't quite ready to welcome a price rise above resistance levels. In spite of the break through, newly reached price levels weren't sustained in the longer run, as selling pressure overcame the weak support that had taken shape through the day. Support might seem a little stronger as the price has kept falling, but bearish traders have shown potential to overcome it.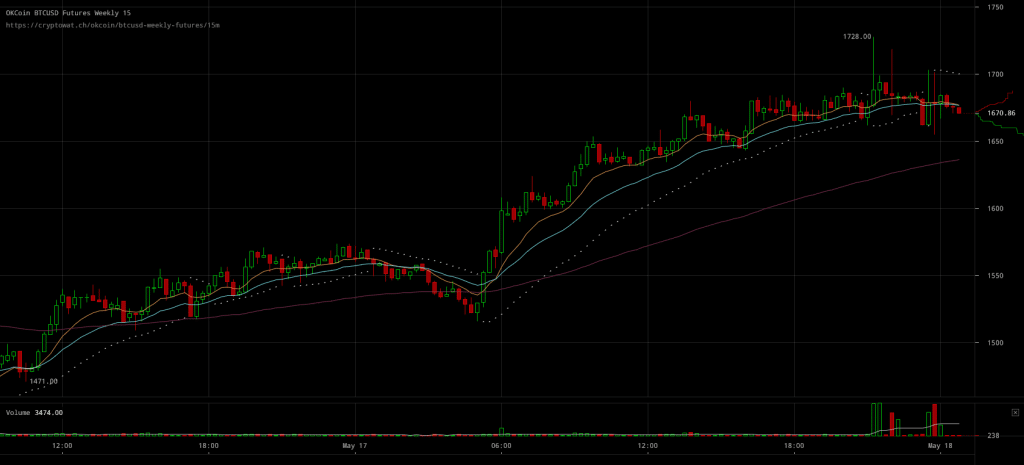 OKCoin BTC/USD charts are showing that traders kept maintaining a spread above $100 up until the very recent hours through which the spread between live BTC/USD prices and futures rates has shrinked down below $100. The recent price fall has brought futures closer to live rates as their rates didn't fall in response to the bearish follow up to the peak.
All in all, it's becoming obvious that the bearish market sentiment is still making its presence felt. In spite of the high volumes that helped pump bitcoin's price, resistance eventually overcame the push for a price rise after selling pressure took over. For now, it seems like traders should look into working into support other than another price rise.