Bitcoin markets are going through a recovery phase following a trading session through which selling pressure continued to push prices down. BTC/USD rates went on to trade above $1080 levels but the price has since settled slightly below $1080. This a recovery following a downfall down to $1030 levels.
Major Signals
Whilst trading volumes are slightly down since yesterday, buying pressure is greater as it contributes to the recovery
Whilst the market's sentiment doesn't appear to have ushered BTC/USD rates into another rally the recent development is certainly a break from negativity
Resistance seems to have formed at levels below $1200 so a recovery back to such levels would require even more buying pressure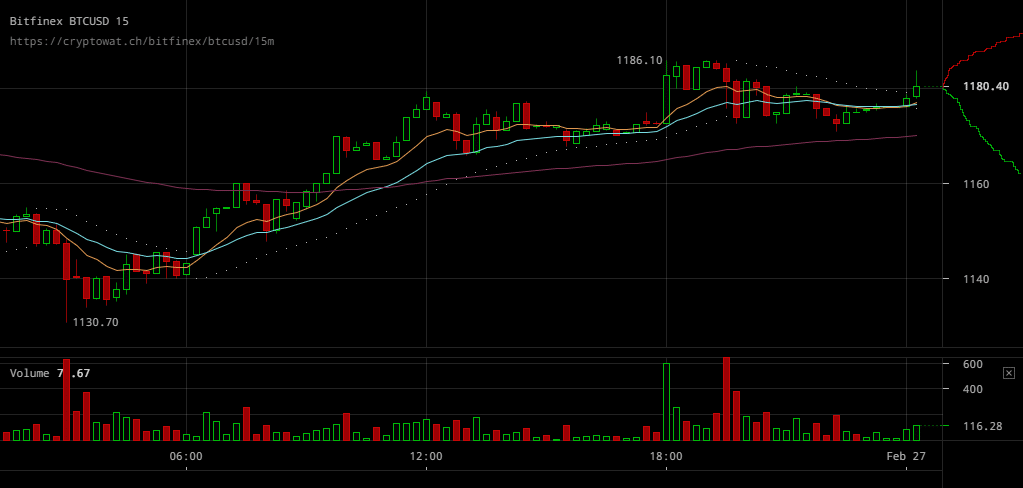 Bitfinex BTC/USD charts are indicative of how the market shook off the negativity surrounding its mood along the previous trading session. Buying pressure was certainly welcomed and followed up on by several back to back buy orders as a potential recovery had been signaled. On and off, substantially large buy orders kept pushing the price up throughout the day, and whilst selling pressure is still present it has been unable to affect bitcoin's price.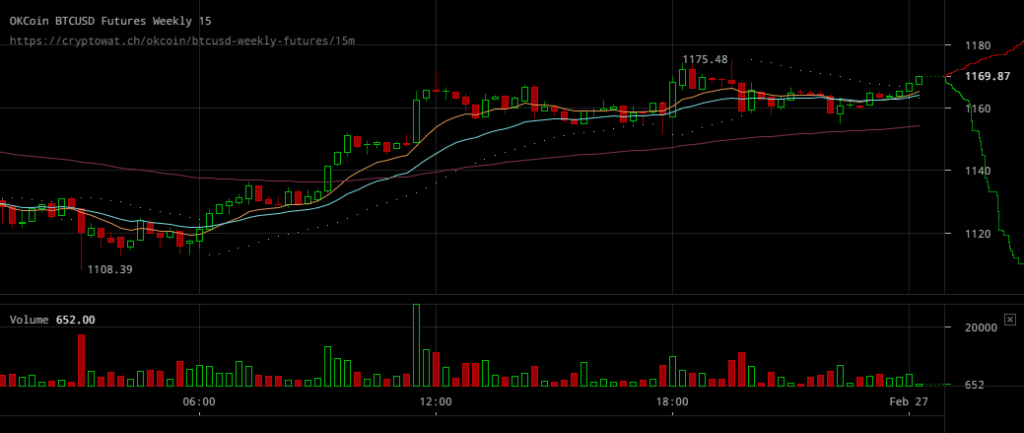 Futures markets are still following from a distance although the negative margin between futures rates and live BTC/USD prices has shrunk considerably. OKCoin BTC/USD weekly futures charts show how futures traders helped shake away some of the negativity that was haunting futures markets in the past day's trading session; with positive price swings being exaggerated when followed up by futures rates.
Finally, it's important to highlight that the whilst prices have gone considerably down from the rally's peak, it wouldn't be unlikely to see more bullish developments if the market's sentiment remains positive. Today's recovery showcases how markets the mood of traders apparent, highlighting recently established support is not easily shattered even after profit taking.