Bitcoin markets have gone through a rise of almost 7% through the last trading sessions as trading volumes remain high with the prolonged bearishness coming to a halt. Buying pressure made a return to markets, yet resistance is still strong at $1000 levels. BTC/USD rates are still having a hard time breaking above this level in spite of buying pressure being strong for what traders had gotten used to.
Major Signals
Bitcoin markets are pulling away from the bearishness after a new low was reached with buying pressure gaining strength
Resistance at $1000 levels is still strong as the price is having a hard time breaking through this level
Some support has taken shape in spite of the recently reached low levels, yet resistance at $1000 levels still outweighs any potential support up until now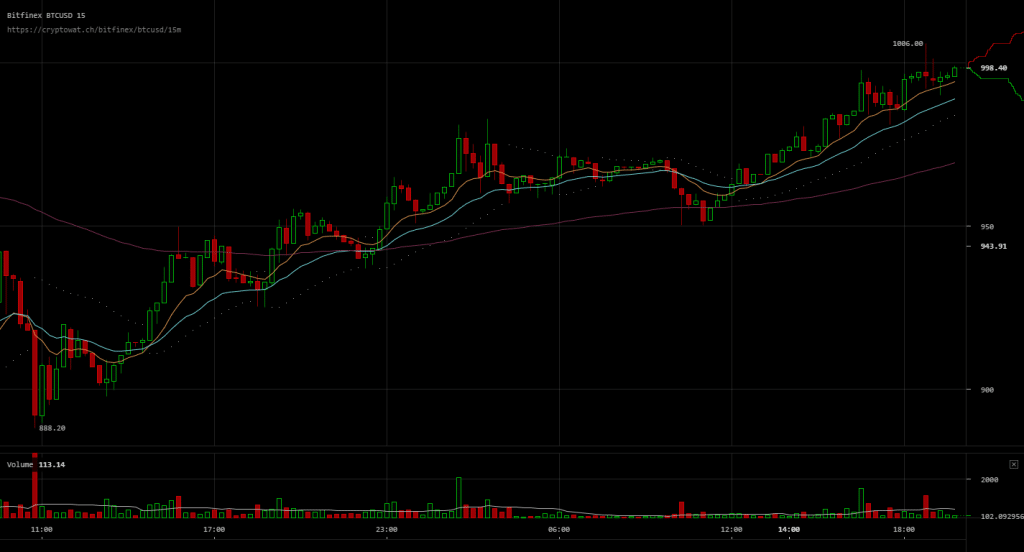 Bitfinex BTC/USD charts are indicative of how support came up as the market signaled with new lows being reached. Traders triggered an overturn by directing selling pressure actively into markets through what could have been a trading session continuing the bearish mood established through previous days. So far after this overturn, traders have set a base of support slightly below $1000 levels, yet resistance is yet to be broken successfully.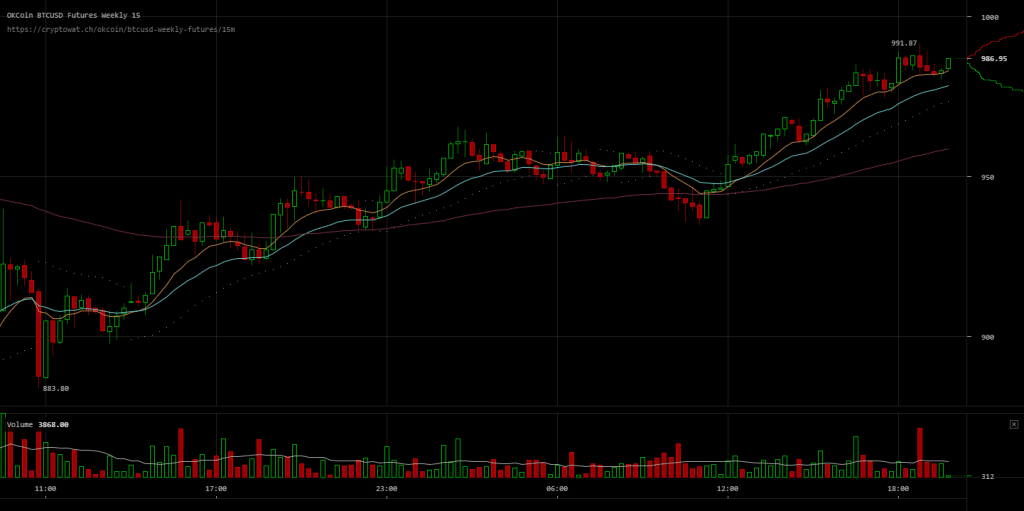 OKCoin BTC/USD charts show how futures traders had really bought into the market's bearish mood with upward price swings finding it hard to entertain futures rates. Up to this point, the divide between futures rates and live BTC/USD prices has grown considerably from the point that bitcoin markets saw the recent low point.
Consequently, markets might be finding it hard to break away from the bearish market sentiment that took over after support levels at $1000 were broken. However, the current market sentiment is showing that traders have the willingness to exhaust resistance if it were for the buying pressure's momentum to continue.