BTC/USD managed to rebound to levels close to $770, yet the price didn't move much higher than that. Underlying resistance made its appearance and the price has since fallen.
Major Signals
The recent price rise comes after a period of low volumes and sideways trading, perhaps the market chose to continue its upward pattern.
Volumes have kept going up after the end of the sideways trend ended, yet resistance and selling pressure are still here.
Profit taking at this point has shown its potential to push the price down further, yet few large buy orders are keeping things in balance.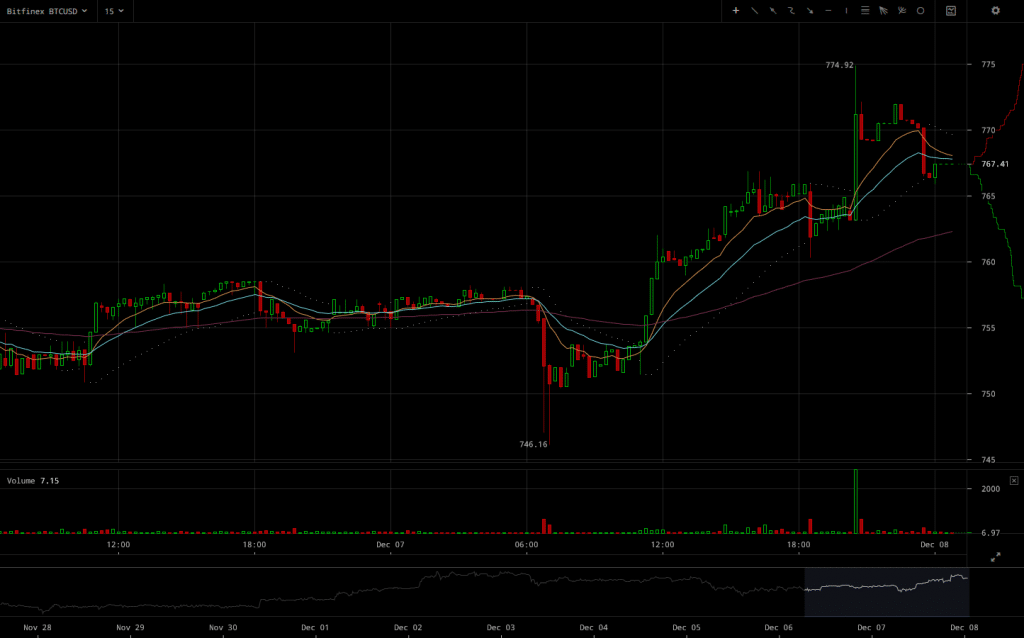 Bitfinex BTC/USD charts indicate that volatility is making its return to the markets. The recent rally that pushed BTC/USD out of the preceding sideways trend, Since it begun, some strong selling pressure was countered by a handful of buy orders that shot the price close to previous levels.
However, the fact that so few buy orders create the buying pressure that's leading the price up is a bit worrying. Perhaps the market isn't really ready to support such sudden and artificial price pumps, and therefore another correction after the rally could be inevitable.
More specifically, the spike that broke resistance at $765 and pushed the price up to $770 levels wasn't met with that of a welcoming tone by the market. Profit taking was near instant and the price is already back to levels close to the previous ones within hours. This move might be coming right after what seemed to be the beginning of an upward trend, yet its reception by the market goes to show that a bull run breaking long term resistance levels might be unlikely.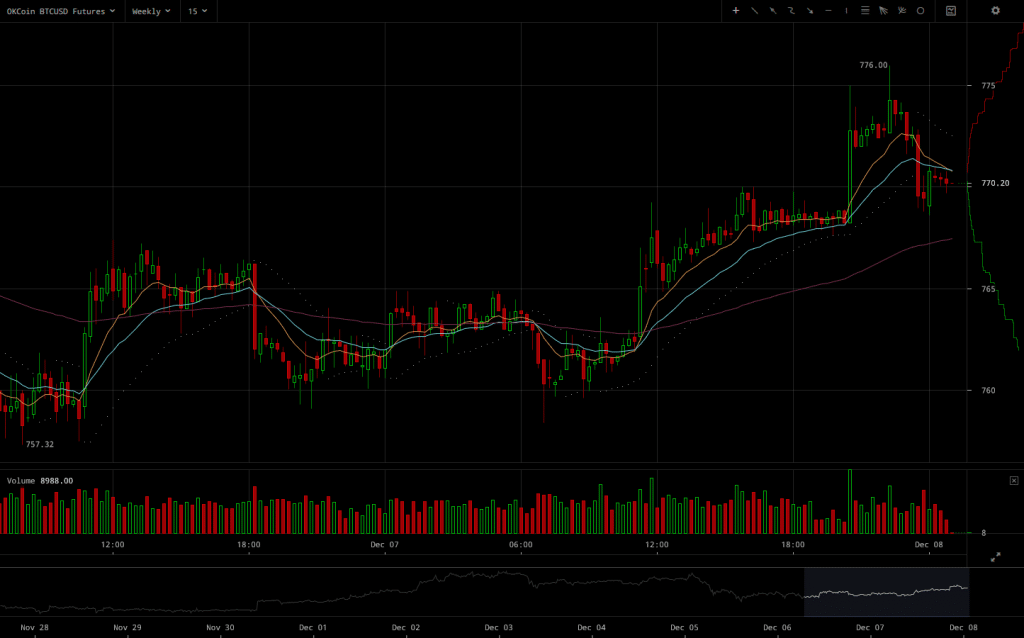 The market's perception of this price rise is one of the weirdest ones we've seen this time around, and this becomes even more apparent with Weekly futures; which are showing a particularly grim reception to it. The differentiation from live rates is for once surprisingly thin. This, along with the fact that the fall after the latest BTC/USD spike was proportionally bigger, goes to show that traders are increasingly pessimistic about this specific price rally.