Bitcoin prices have kept rising ever since the particularly bullish rush of yesterday's trading session took off. Bitcoin markets are certainly following an uptrend at the moment as traders are once again pushing bitcoin prices close to the top reached almost 10 days ago; back in February 9, BTC/USD briefly touched above $1070 before selling pressure caused prices to plunge.
Maror Signals
The market's sentiment seems astoundingly bullish for the first time after a long period of close to no positive developments
BTC/USD rates are nearing the rally's top whilst showcasing some great momentum amidst a market setting that lacks substantial resistance
While the price has been driven to such levels through what seems like a price rally, support is still outweighing resistance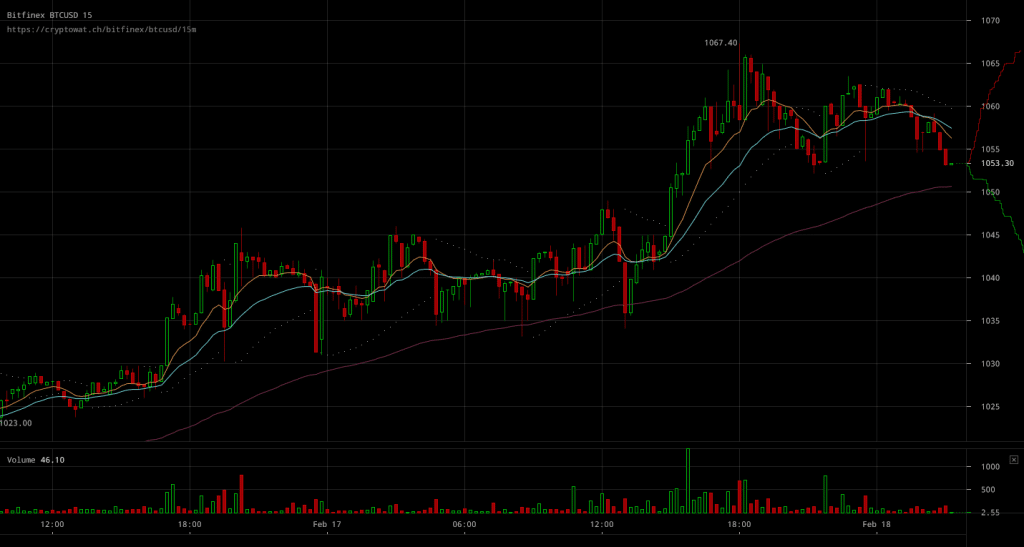 Bitfinex BTC/USD charts are indicative of how the market's currently bullish sentiment is driven by back to back sell orders. Provided that trading volumes aren't significantly higher than daily averages -and especially low compared to the days through which previous highs were reached- recent developments seem and feel somewhat organic. Yet, for such price levels to remain sustainable, more support would be needed just in case that selling pressure regains more strength.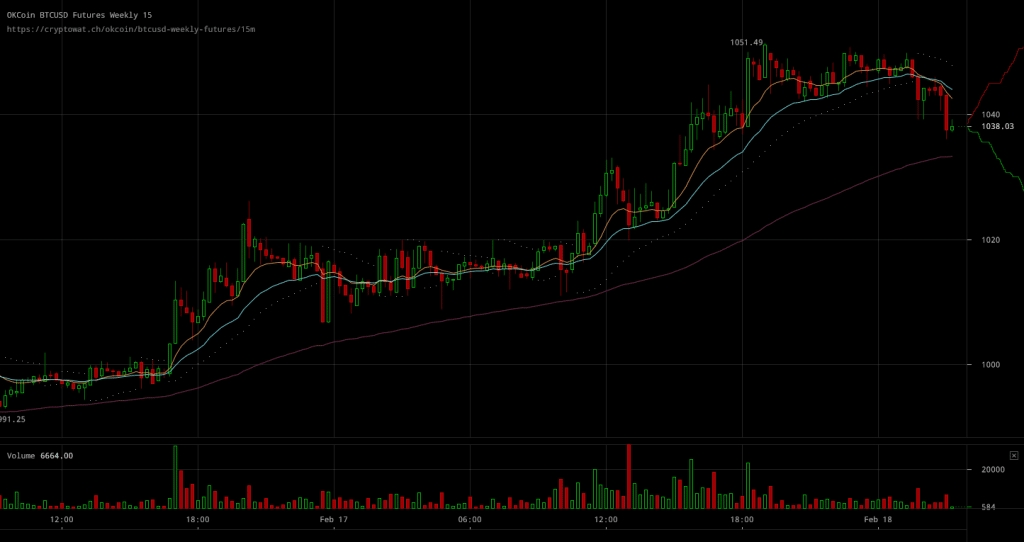 The wave of positivity has obviously taken futures traders with it too, as the negative margin between live BTC/USD markets and futures rates has been shrinking throughout the day. Whilst futures traders are still not counting on a price higher than the live one, the fact that some positivity is finally is affecting futures markets is quite telling.
All in all, while positivity might feel overwhelming it's important to remember that support is perhaps the most important aspect for current price levels to remain sustainable. Some traders might be trying to push prices through resistance levels and previous highs but that's not guaranteed to trigger a special response if sustainability is not guaranteed.