Volumes seem to have picked up after the bottom of $730 was reached yesterday. The price did peak above $740 in the meantime but today traders are waking up to some large sell orders as profit taking comes into play.
Major Signals
Support at $730 wasn't breached and remains around that level.
Selling pressure is becoming more significant after yesterday's spike that pushed the price above the 740$ level.
Strong resistance seems to be forming at around $740.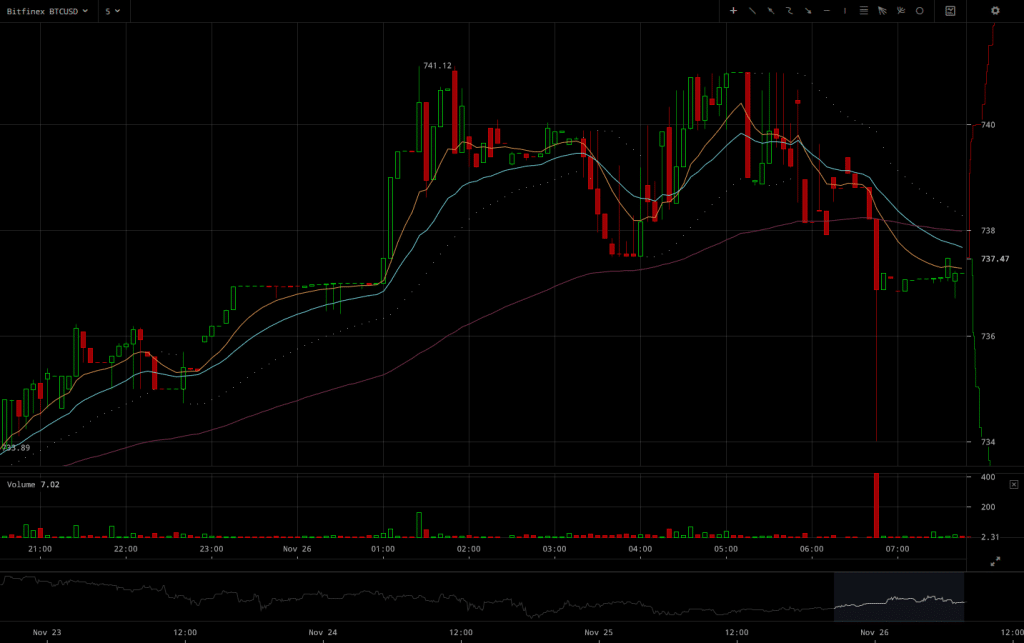 The expected wave of volatility still appears to be in effect today, yet BTC/USD seems to have taken a downturn since then. As seen in the above BTC/USD chart from Bitfinex, support seems to have formed slightly above $730. However, in spite of a spike that briefly pushed the price above $740 resistance appears to have received a boost since then, with substantially large sell walls at $740.
Profit taking from the most recent fall is probably going to keep haunting the market for the rest of the trading session. In the event that resistance at the $740 is broken, more volatility should be expected, and it seems like that's a risk not worth taking for traders at the moment.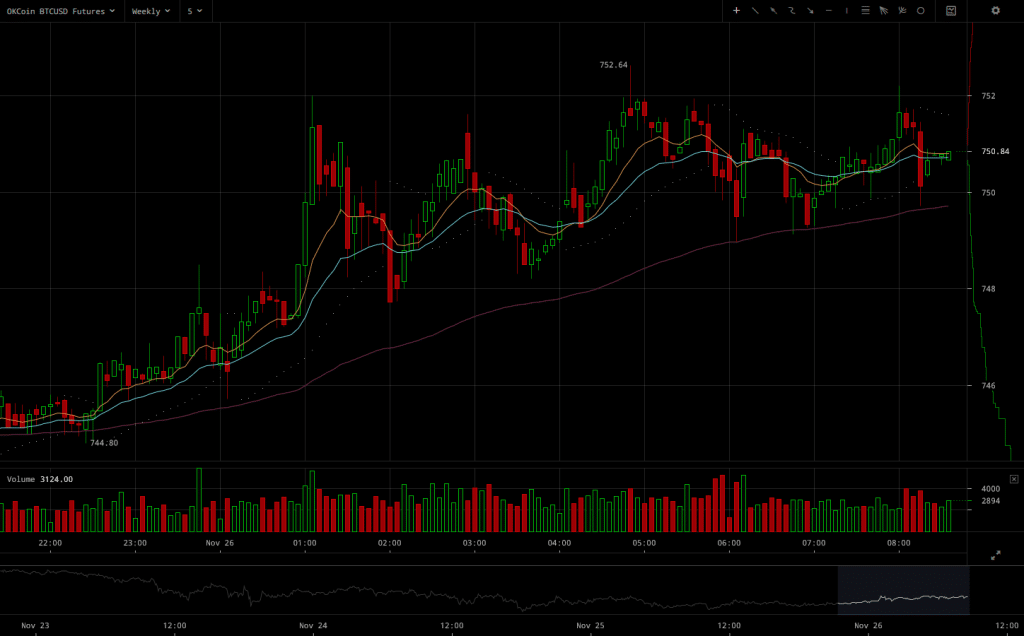 The recent volatility has been quite divisive for the futures market. As seen in the chart above, OKCoin BTC/USD weekly futures were trading with a rising pattern that was only halted by yesterday's price falls. Buy/Sell walls seem surprisingly balanced for a market that appeared bearish only a day ago. Then again, traders are gaining more confidence after seeing support forming at $730.
It's worth noting that there was a significant price rise during last weekend, and this might be a factor some traders are counting on, yet the market's mood at present doesn't make it look like such an event could reoccur soon.
In summary, the outlook is better than how things looked yesterday, yet the bearish market sentiment hasn't gone away. Selling pressure is still going to have an effect on the market after the fall to 730$ yesterday, but at least a fall below that level seems unlikely and not something traders appear to be preparing for at the moment.