First the first time in several days, bitcoin markets are under the effect of a somewhat bearish market sentiment. Traders might have given up on trying to break through new highs after stumbling upon stronger resistance right below $1300 price levels. Strong selling pressure came in to cause a price drop from $1290 down to $1240 price levels.
Major Signals
The market's momentum appears to have triggered a surprisingly negative turnout after reaching above $1290 levels
Bitcoin prices fell down to $1240 in a matter of hours, all thanks to large and back to back sell orders
The market's reception to the largest downward price spikes was somewhat positive, with a recovery currently having settled the price around $1270 price levels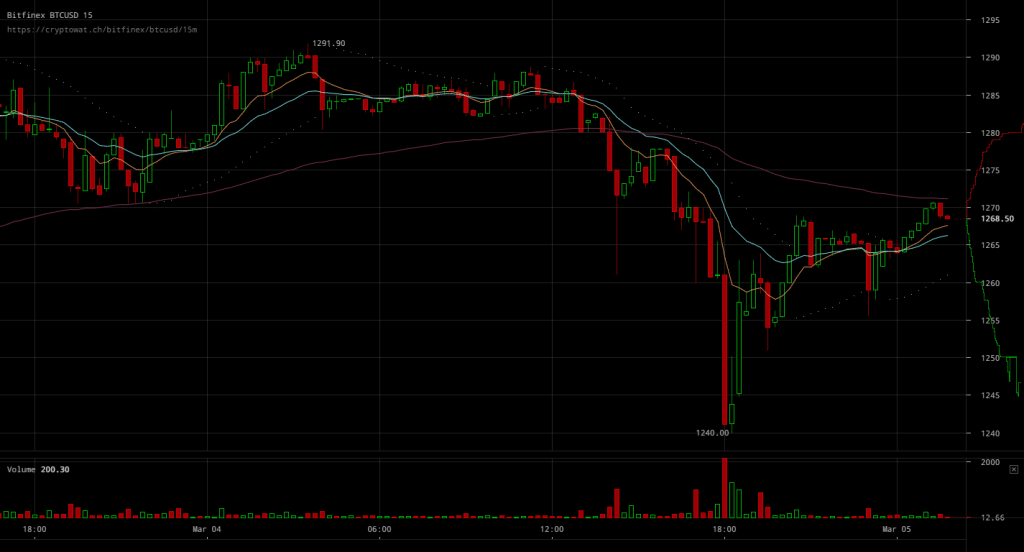 Bitfinex BTC/USD charts are indicative of how the sudden stop in the price's rise might have kickstarted a sell off. What's important to keep in mind at this point however, is how the sudden bearishness managed to quickly put out underlying support. Bitcoin traders are currently sitting on no certain support whilst resistance has suddenly grown past previously reached price levels.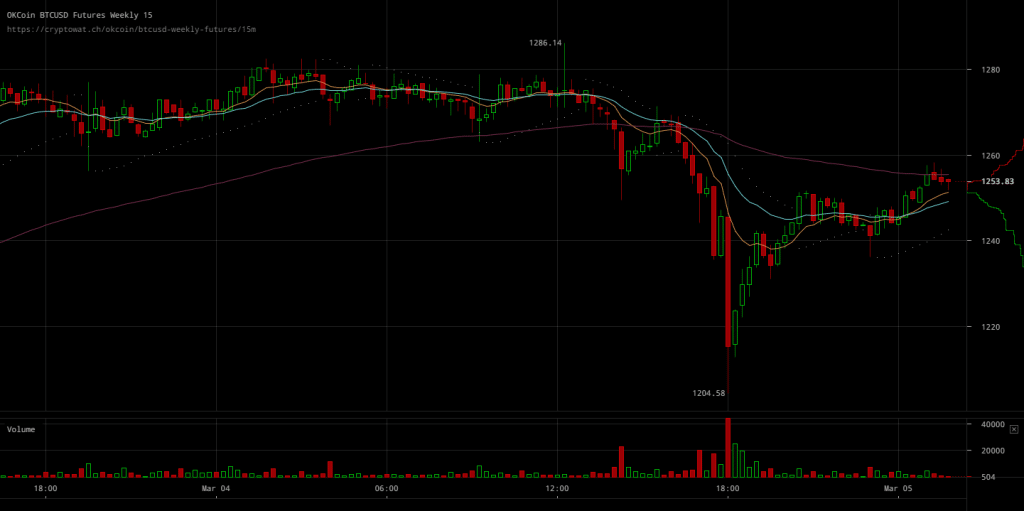 OKCoin BTC/USD weekly futures charts are showcasing how futures traders might have at some point lost faith in the price's potential outcomes, yet the market's recovery lead futures rates back to the right path. Futures rates might still be maintaining a negative margin against live BTC/USD rates but this margin isn't significant compared to how big it had grown throughout the peak of the bearish mood among markets in this trading session.
Whilst the market is currently not in the most bullish mood, the fact that a further fall was prevented goes to show that the price rise of the last few days wasn't all a sham. The following trading sessions will be crucial in preventing further price falls if levels of the rally are to be maintained.