Bitcoin trading volumes have slightly declined since yesterday's trading session, yet the price didn't stop falling. Markets are succumbing to the selling pressure that emerged after the rising pattern affecting markets broke from downward spikes. In so far, the selling pressure took BTC/USD markets in a slight downturn, weakening support and having resistance strong develop at $1525 levels.
Major Signals
Traders fail to complete a full recovery as selling pressure counters upward movements effectively.
The market's sentiment is undoubtedly more bearish as the mood has been overturned with support for the falling price going away.
Prices are settling slightly below $1525 but a break through this levels seems unlikely at this point.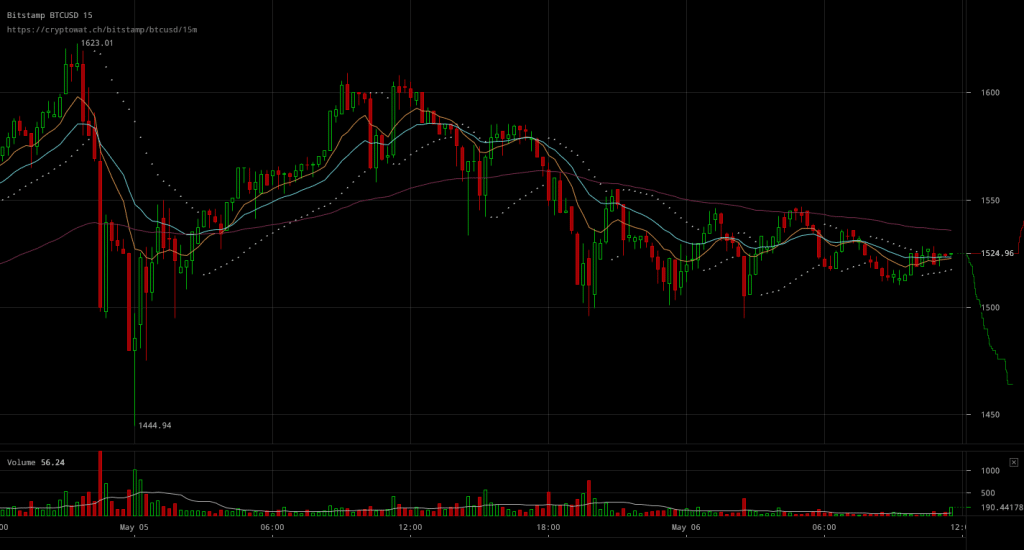 Bitstamp BTC/USD charts are indicative of how traders gave into the selling pressure, with the market's mood changing relatively swiftly after the peak. Markets are now experiencing some of the greatest profit taking observed in cryptocurrency markets since their inception. The sizeable downward spike from yesterday not only managed to cut through the price rally that kept pushing BTC/USD rates to new all time high levels. In so far, quite a bit of volatility seem to have followed the price crash but no upward swing seemed to have enough momentum for a movement countering the overall selling pressure.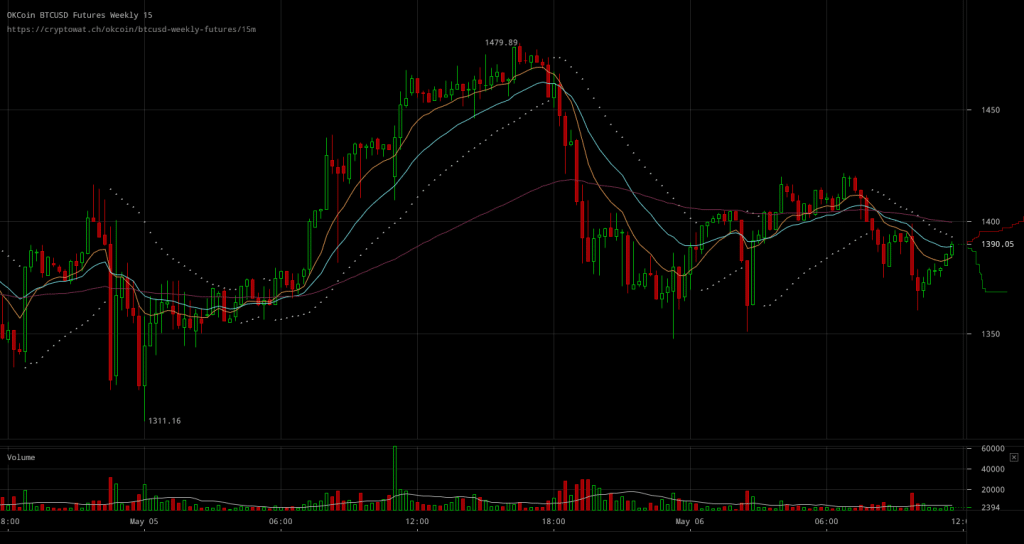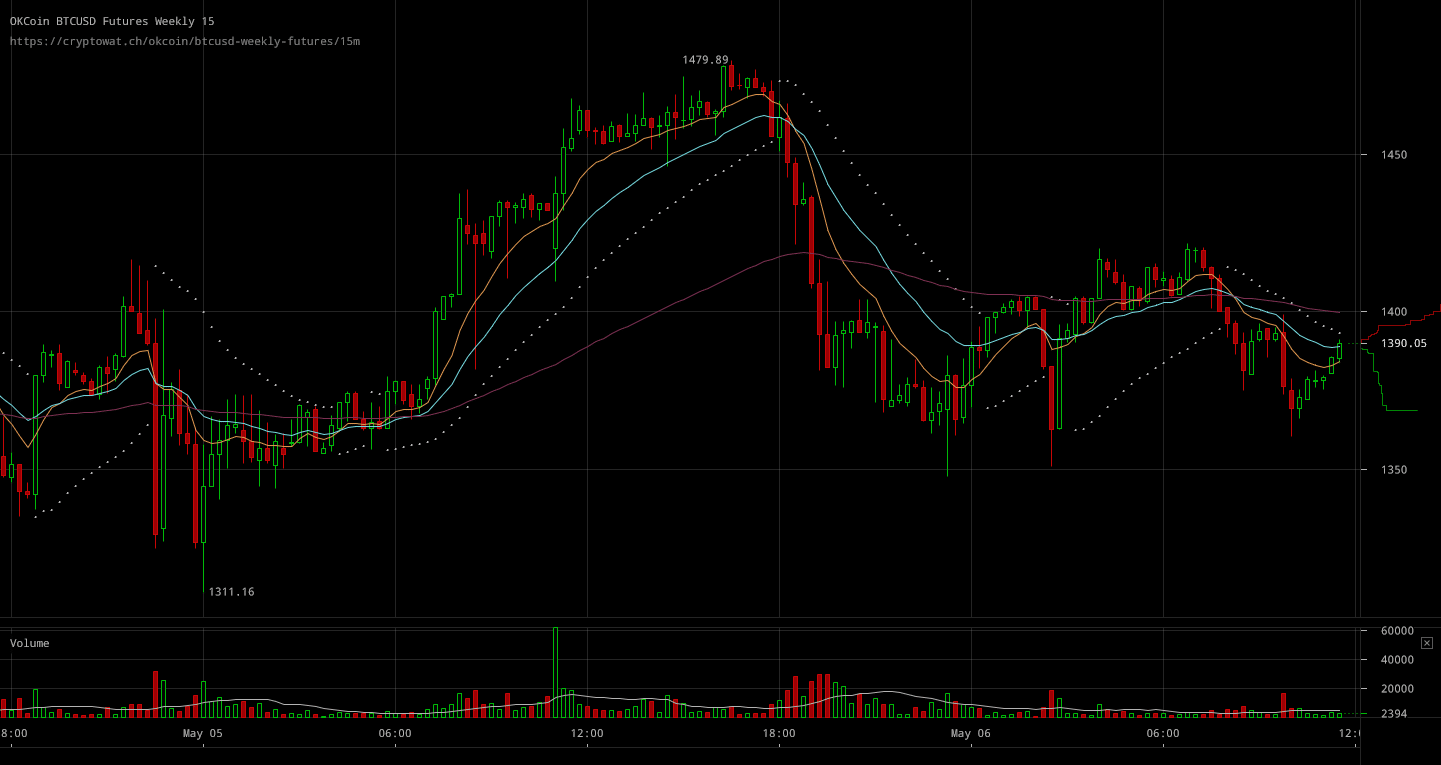 OKCoin BTC/USD weekly futures charts show how futures markets are maintaining spreads of a great size. Notably though, what seemed to affect futures rates more than anything else was the failure of live markets to recover to price levels closer to the peak.
Overall, traders seem to be obviously affected by the notion that the market's rally might be reaching a breaking point. Traders had a hard time countering selling pressure after the crash and the realization that the rally might not be continuing through a recovery any time soon will most probably make many traders have a bearish mood unless a positive development is observed.