Bitcoin markets have been giving into the selling pressure promotes by profit taking that pressured BTC/USD markets to going lowed through preceding trading sessions. The recent fall in bitcoin rates has left bitcoin prices under a staggering fall that neared 4% in the last few hours, while large back to back sell orders are still dominating markets.
Major Signals
Selling pressure is showing astounding strength as the end of the rally might have been marked in the minds of traders
Trading volumes have grown exponentially from one day to another, showcasing how strong selling pressure remains even after support levels were broken
A return back above $1200 levels keeps feeling more unlikely through time as resistance levels have already been established whilst support remains weakened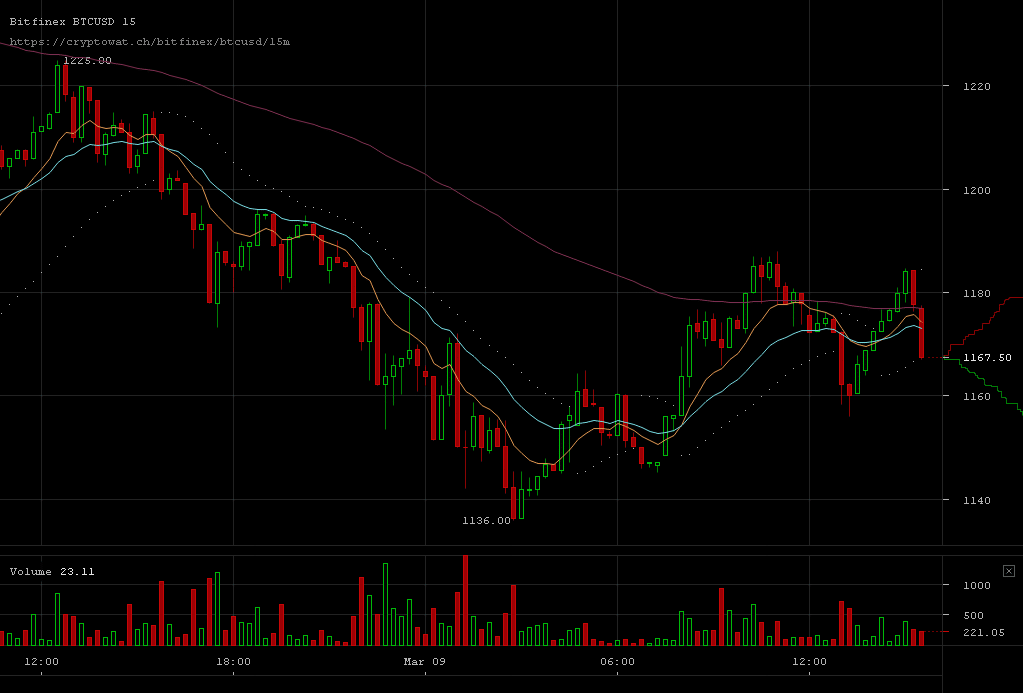 Bitfinex BTC/USD charts are indicative of how bitcoin markets are moving to a more bearish market sentiment as selling pressure keeps being dominant across exchanges. Traders have kept offloading coins, drowning potential support in a way that keeps eating through support. Prices even fell close to $1135 levels and the attempts to recover ever since have lead to quite a bit of volatility as bitcoin prices have since managed to settle below $1170 levels but with bearish tendencies nevertheless.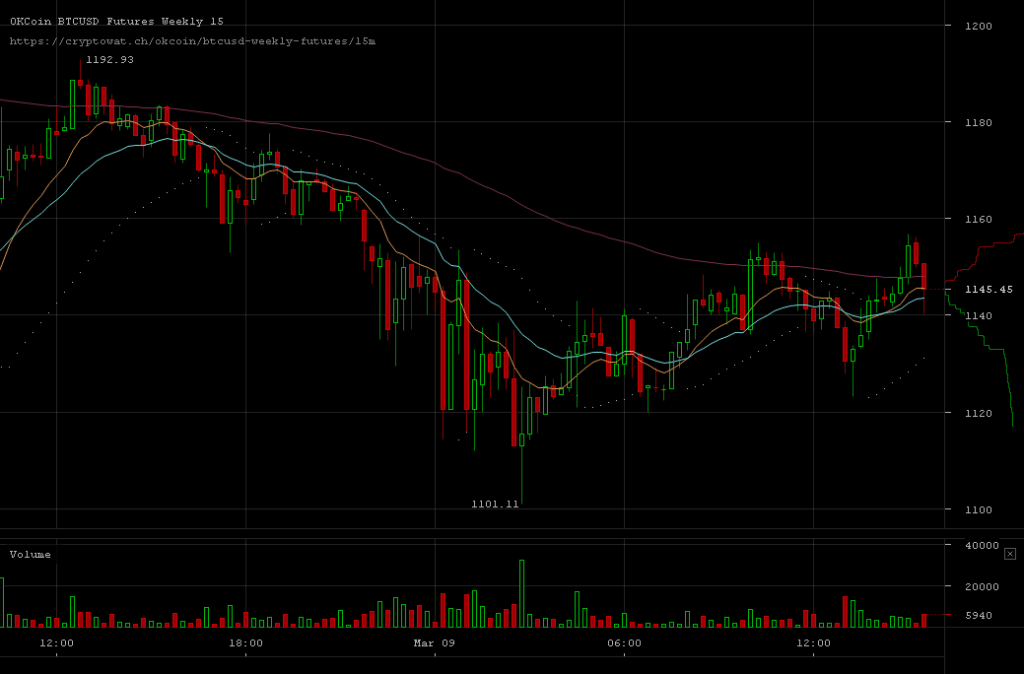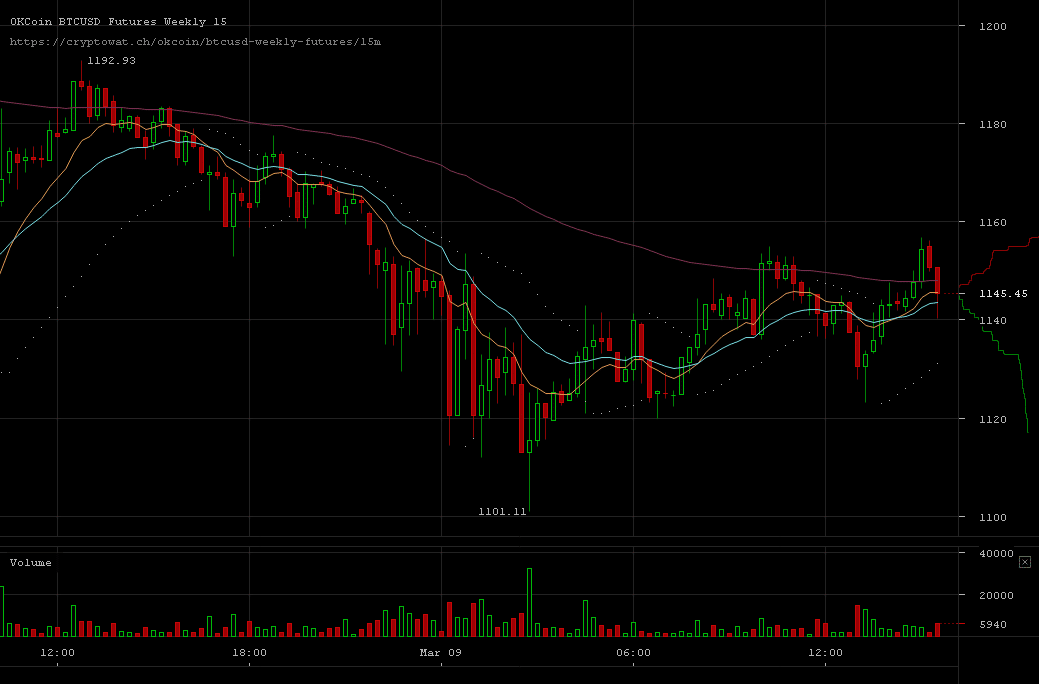 OKCoin BTC/USD weekly futures charts are highlighting how futures traders have somehow kept being disconnected from movements of live BTC/USD markets even after their predictions came true. The current market sentiment has apparently lead many traders to believe that the price could be falling even further.
Overall, the market's movements though the last few trading sessions are certainly not as positive as believers in the rally's potential would like to have it. The recent fall might be perceived as a correction but at the same time goes to show that markets were ready to accept a price fall after the rally's end was marked.