For the first time in history, the price of a single bitcoin surpassed the value of an ounce of gold. On the first week of March, this digital currency was able to close at a value of $1,268 whereas the closing value of gold remained at $1,233.
Bitcoin can be considered as the most popular cryptocurrency that is being used by people who live out there in the world. It can be considered as one of the best monetary experiments that were conducted in the recent past as well. Since Bitcoin is a cryptocurrency, it cannot be printed on paper. The popularity of Bitcoin increased throughout 2016 and it created an ideal platform for the increase in its value. If you take a look at the way how the value of a Bitcoin has increased throughout the past 365 days, you know what I'm talking about.
What contributed towards the increasing value of Bitcoin?
Bitcoin has a set of unique qualities, which are not shared by other types of money that you can find out there in the world. Total anonymity holds a prominent place out of them. People who are concerned about the security and privacy when doing transactions tend to select Bitcoin as a result of it. On the other hand, Bitcoin is a cryptocurrency that is accepted universally. Therefore, you can think about using Bitcoins in order to make a payment to a person who lives in a completely different part of the world. Gold can also be considered as a universally accepted payment method. As a result, most of the people tend to consider Bitcoin as an excellent alternative that is available for gold.
The Bitcoin stock is increasing at a rapid pace as well. At the moment, the Bitcoin stock has a value of about $20 billion. However, the transaction volumes are extremely low when compared to the stock. It has been identified that the number of transactions done with Bitcoin would increase significantly within 2017 and this would make the cryptocurrency placed well ahead of gold.
Taking a look at the history of Bitcoin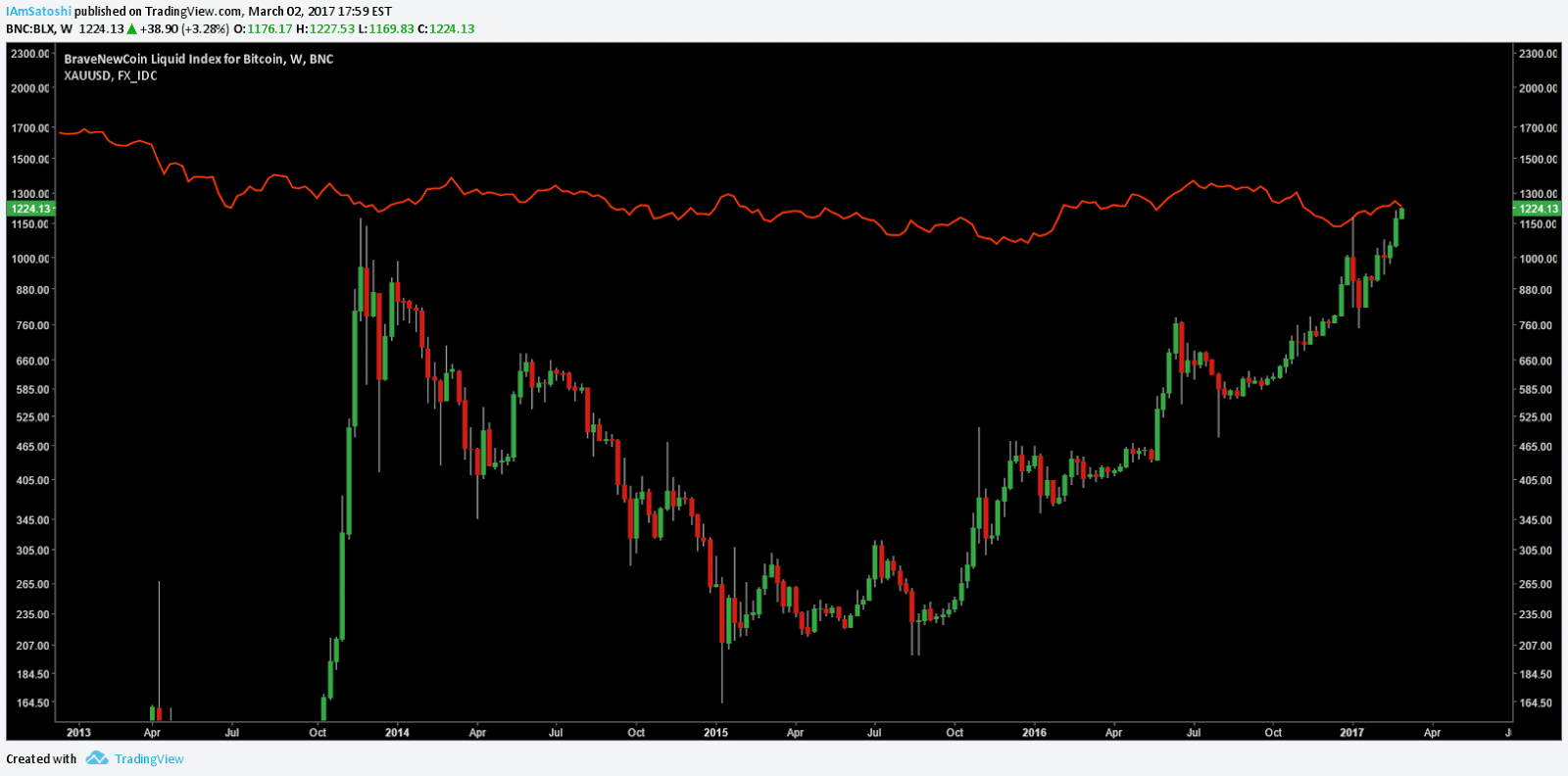 Even though Bitcoin became popular during the recent past, it has been there for some time. The first significant milestone took place back in 2010, when the famous pizza transaction took place. A guy paid 10,000 bitcoins in order to purchase two pizzas from Papa John. However, Bitcoin did not have a good monetary value back in the day. If he had paid 10,000 BTC in today, he will be spending somewhere around $6 million for just a couple of pizzas. This milestone is still being celebrated around the world as "Bitcoin Pizza Day".
Bitcoin was able to hit dollar parity back in 2011. Since then, the growth of the cryptocurrency has been somewhat exponential. Bitpay became popular during 2012 and 1,000 merchants started accepting Bitcoin as a currency during the month of October. They included some of the well-known brands in the world such as The Pirate Bay, OK Cupid, Reddit and WordPress.
The debt crisis in Europe created an ideal platform for the popularity of Bitcoin as a currency. However, this created a negative impact on the centralized fiat currencies and banking system. Since the Bitcoin prices were soaring by the end of 2013, FBI took necessary measures in order to seize 26,000 Bitcoins from the Silk Road along with the alleged owner.
During 2014, the world's biggest exchange of Bitcoins took place. It was able to control about 70% of the entire Bitcoin transactions that took place at the time. However, this transaction plagued with a variety of problems, such as hacks. As a result, it finally went down in 2014. By 2015, more than 160,000 merchants from all parts of the world have started accepting Bitcoin as a currency. As a result, people got the opportunity to make payments for their goods through Bitcoin without going through any hassle. In this year, Bitcoin was able to become the best performing currency of the world. It is another milestone that Bitcoin went through during the relatively short history. It continued the tradition in 2016 as well. In 2017, it was able to become a valuable asset than gold.
The rise of Bitcoin in context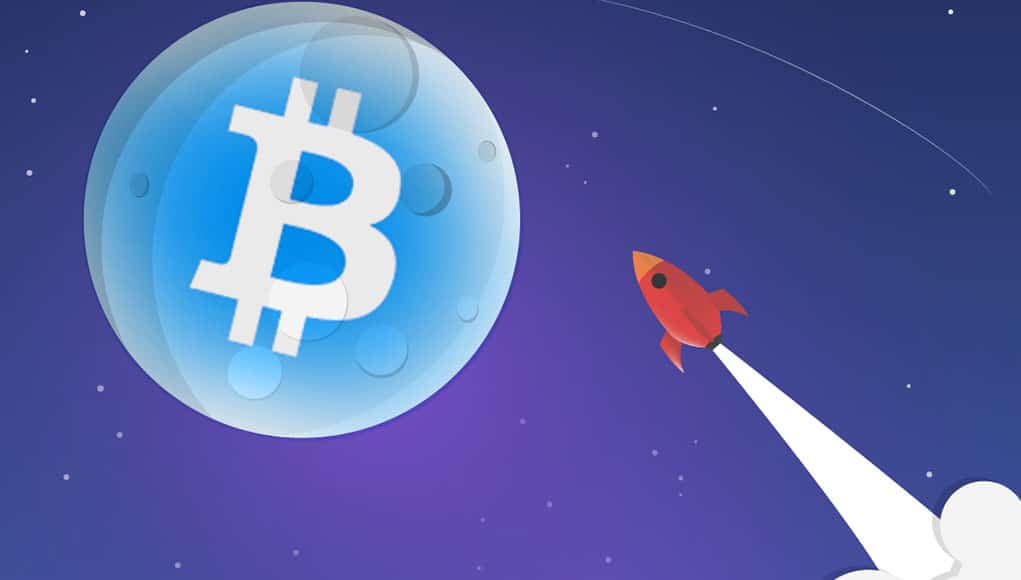 There are speculators and enthusiasts, who followed this digital cryptocurrency from its inception. The currency has gone through a wild ride in the past and it has been an impressive one. Even though Bitcoin has reached to a level where it stays in parity with gold, it is important to pay your attention towards few important facts.
First of all, you should keep in mind that there are only about 16.2 million Bitcoins available in circulation. On the other hand, 5.6 billion ounces of gold has been mined throughout the past. In other words, the gold market is about 300 times higher than the Bitcoin market. It would take some time for Bitcoin to reach the same market value in future. Even though the value of Bitcoin has increased exponentially after 2010, it is worth only about $20 billion as of now. Therefore, Bitcoin is not in a position to be used as a transaction medium for large scale transactions. For example, the total value of Bitcoins that exist out there in the world is about half the value of an average company on S&P 500. Just take a look at the value of a large scale company such as Google or Apple and compare it with the value of Bitcoin. Then you would realize how primitive this currency is as of now.
If you are a person who has been following this cryptocurrency for a long period of time, you would have a clear understanding about the potential that is associated with it. Bitcoin is exposed to a variety of opportunities and it would take maximum benefit out of them along with time.