Bitcoin markets are back to featuring rising prices as all of a sudden buying pressure seems to be coming back into play. The positive overturn managed to break through resistance and completely change the market's mood. With BTC/USD markets now seeming to have come out of a sideways trend, bitcoin's price is peaking at $975.
Major Signals
BTC/USD markets made an impressive exit out of the sideways trading trend that seemed to have been going on with a price settled around $920.
The market's mood might be shifting but the current outlook seems more like an bull run at the middle of a rally; successfully chewing through resistance.
While the outcome of such an event might be uncertain, the price rise does seem to have met some resistance above $975.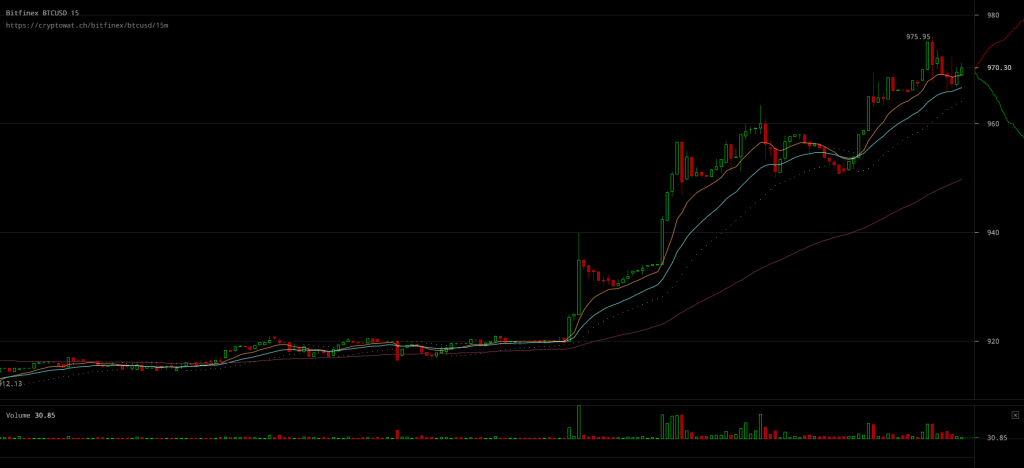 Bitfinex BTC/USD charts showcase the impressive exit BTC/USD traders put bitcoin markets through. The apparently unexpected overturn started with large buy orders suddenly being filled, pushing the price up greatly. This positive sign might have been the key factor the market was waiting for to shift its sentiment.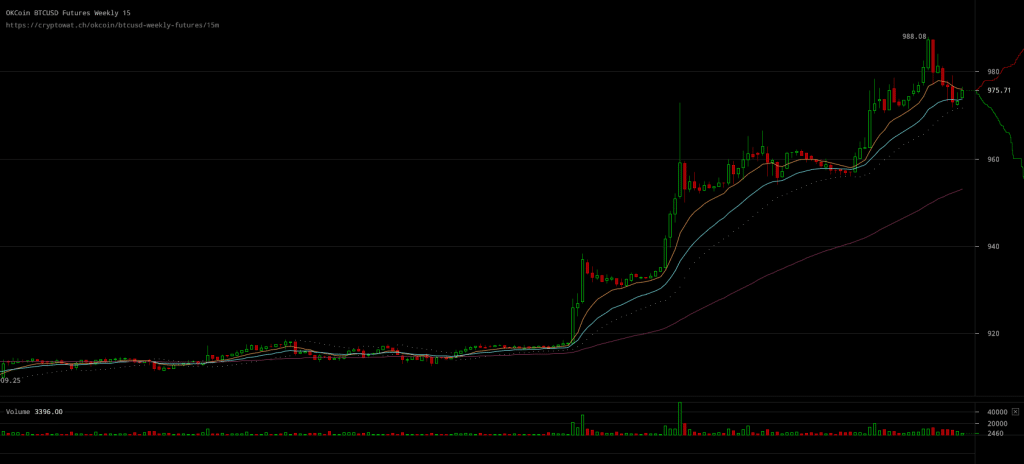 Futures traders are not just welcoming the newly founded positivity in bitcoin markets, but are even counting on more optimistic outcomes. OKCoin BTC/USD futures are for the first time experiencing rates better than the ones of live BTC/USD markets for a prolonged period of time. The ongoing uprise has surely spread a wave of positivity that's been welcomed across bitcoin markets.
Overall, a positive mood is for the first time in a long time becoming part of BTC/USD markets. With the market's outlook seeming much better than any trading session over a long time, we're naturally seeing trading volumes go up, yet it ought to be expected to see the road becoming bumpy at some point or another because profit taking will surely be setting in.