This news piece will cover various companies and benefits that blockchain technology has created or is expected to create in the food and supply chain industry. From supply to the consumer, the entire process can be tracked and recorded on a blockchain. One company that we have previously reported on is ZhongAn, an insurance company that uses blockchaisn to track a chickens life cycle, health, and even exercise. They are leveraging the technology to keep track of individual chickens and produce the best possible meat following previously set parameters.
Blockchain adoption in the food industry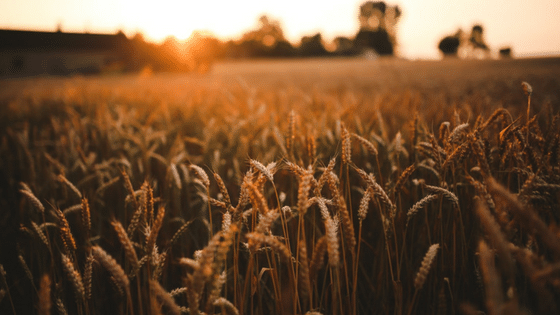 Let's start where it matters most. Adoption. Without users, any blockchain solution is not going to produce the expected results. Most solutions are focused on solving the same problems and offer no additional value, hence they don't acquire the adoption necessary to make blockchain implementations valuable.
This is not the case in the food production industry, where adoption levels have significantly increased over the years. Companies of all kinds have implemented various solutions (generally IBM's Food Trust a few headings down) to communicate the transparency, honesty, and collaborate within the industry. Not excluding the consumers, which will eventually be able to individually track items, similar to the VeChain and Recolte collaboration to track original wine bottles.
Steve Banker wrote a piece for Forbes which explains that blockchains are looking at an increasing level of adoption within companies involved in food productions, distribution, and sales. He reached out to IBM to find out more about their "Food Trust program", whose mission is to improve food trace-ability. Following concerning food security in the United States, when the E. Coli bacteria got onto store shelves and infected 210 people across 36 states, leading 96 to the hospital, out of which 27 developed something called hemolytic uremic syndrome, essentially kidney failure. Five people died.
Two months later the Center for Disease Control and Prevention finally reported that the outbreak is likely to be over. According to their knowledge, over 47 million people are affected by foodborne illnesses in the USA alone. Following this statistic, 127000 are hospitalized and about 3000 die because of bad food, every year. Safe to say that the food industry is quite motivated to do just about anything to increase system quality and deal with this growing threat of contaminations. This makes the industry a prime target for blockchain adoption, which promises to not only dismantle the contaminating factors but also help seize the situation when contaminations do occur.
Instead of two months, using blockchain a contamination can be solved within just a few weeks, although this has yet to be proven. Consumers and hospitals play a very important role in this process because they experience the first symptoms of any contamination outbreak. Having them on-board is vital to success with a blockchain solution, but even without them, the benefits are significant. Honest communication, tracking, and collaboration are all increased as a result of implementing such a solution and we are all happy to see that the largest companies are actively involved in the process.
Eliminating contamination risks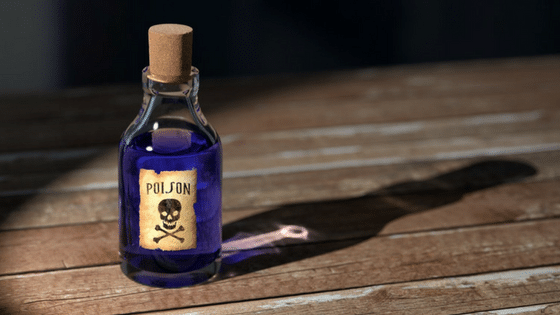 Ramona Pringle, technology columnist for CBC, speaks about the role of blockchains in efficiently tracking down contamination sources, but not actually eliminate the risk of contamination because it relies on honesty at the source. This condition can be eliminated by a law-based approach that requires companies to make public ledgers for their food and include all relevant information regarding the production batches. In cooperation with distributors and retailers, contamination risks can be eliminated and better managed.
While it does hold a lot of value, her position is quickly overpowered by the fact that blockchain can actually help communicate contamination risks by consumers. While prone to abuse by competitors, consumers can be ranked based on review and can generate content associated directly with a food piece. If I get sick after eating something specific, using a blockchain, I can communicate this not only to the company but also to distributors and retailers. As a consumer, I would be held accountable, and false reports can be designed to negatively impact the reputation of the individual or even lead to legal action.
While complicated, this system is going to exist eventually. In my mind, it is only a natural progression towards a better world where transparency and honesty are the key values of humankind. Making false statements would result in literally "taking away other people's food", which is not something a lot of people would want to do.
Food trace-ability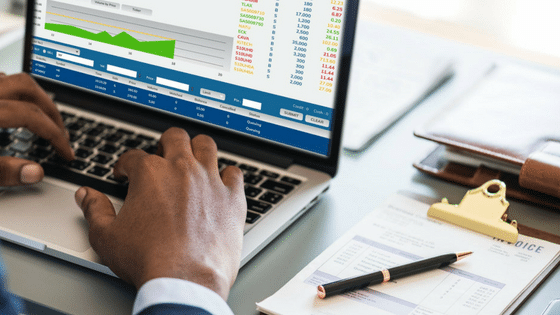 Companies like Nestlé, Unilever and Walmart are utilizing IBM's blockchain platforms to create networks for tracing food back to the source and share this information with the consumers. The consumers are (or will) eventually be able to access food information and make selections based on preferences.
According to a report from Alyssa Danigelis for Environmental Leader last year, IBM communicated with the public announced that ten different food producers and retailers have joined their sub-organization called IBM Food Trust, a paid subscription-based solution that improves traceability and management. It is based on the IBM blockchain platform and provides significant benefits for producers and retailers.
Steve Banker also covered the Wall Street Journal article which suggests that about 12 of the world's largest companies are developing blockchain solutions to remake the worldwide distribution and tracking of food. For now, it is exclusive to the USA, and with a starting price of $100/mo for small businesses it is quite an affordable investment that enables producers to better communicate the value of their products. Additionally, it connects the business to the entire national marketplace that also uses the platform to communicate value.
Together, companies collaborate to create a permission-based, permanent record that tracks the origin, processes data helps with shipping. According to IBM, this blockchain solution is enabling like-minded companies that understand the value of their products to come together and create a new layer of trust.
According to Walmart, this solution has already been tested and helped evaluate risky food sources and resolve outbreaks, which demand speed and accuracy. The speed of data access is 2.2 seconds, compared to lengthy phone calls, emails, or other forms of communication with food producers and other stakeholders. Recalls are never a good thing for companies bottom line, but through blockchains, even these unfortunate circumstances take less time and money. All in all, it's a huge improvement to the traditional system, which lacks the major transparency and accessibility.
Closing words
Blockchains have contributed towards the improvement of worldwide systems on which we daily depend. The food industry is one of them that can get a major benefit from implementing these solutions. There are risks to be mitigated, value to be created, and improvements to be made. The leaders in the field are already experimenting with and implementing blockchain solutions, which means that consumers (especially in the US) can soon enjoy the benefits of blockchain-based solutions. The blockchain does not need to be public-facing, but doing so will create a new level of trust that was previously unattainable.
Food safety experts can participate in the blockchain-based supply management with public inspections of participating companies, providing credibility that their process is safe and sound. Logistics and safety experts can collaborate with shipping and distribution companies to ensure consumers that the conditions in which food is transported are safe and reliable. The benefits are immense for the enterprises that accept the fact that blockchains and collaboration not only go together, but are slowly transforming the worldwide economy and proving to be a very important foundation on which entire towns, states, countries, hell even the globe can rely on to provide them with relevant, trustworthy, and accurate information. This implication goes beyond the food supply, but that is truly one of the best places to begin implementing blockchain technology.
Featured Images via Pexels.