Fosun Group, China's largest private conglomerate, has made a large investment in Shanghai Distributed Technologies Co. Ltd., the parent company of the blockchain startup Onchain. Onchain is developing systems to provide distributed ledger technology to a broad spectrum of entities. Interest in blockchain applications is growing rapidly in China, and this move is a signal that institutional investors are taking greater notice of the sector.
Da Hongfei, Onchain's founder and CEO, has stated that the investment is worth "tens of millions of Yuan", and that it will be used to expand Onchain's development and operations teams. Onchain already has contracts with several Chinese financial firms and is developing blockchain solutions for the city of Guiyang's public services. It has also formed a partnership with the Alibaba Group.
Da is also the developer of Neo, China's first independently built cryptocurrency platform. Neo (formerly AntShares) has experienced a rapid increase in value over the past few weeks and is known to be building partnerships with dozens of Chinese public and private institutions. It is similar to Ethereum in that it uses blockchain technology to enable smart contracts, digital security, and digital identity verification. Onchain lists Neo as a partner on its website, and the two share the same technical team.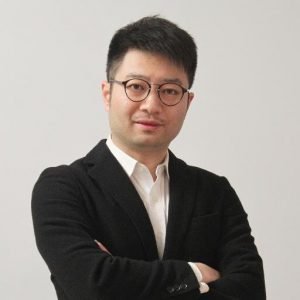 Fosun's investment is further evidence that China is on the verge of implementing blockchain technology across its private sectors, and that Neo will be a key player of that change. Fosun has a wide range of business holdings that include mining, insurance, pharmaceutical, and financial companies. These are among the industries that Onchain seeks to serve.
There should also be little doubt that Chinese regulators support Fosun's move. Despite modern reforms, China's economy is still tightly managed, and major institutions such as Fosun have close ties to central authorities. A substantial move into such a disruptive technology would only be possible with proper approval. Despite initial hostility, China's government has come to embrace the potential of blockchain technology, and is investigating it for use in public institutions.
Although Onchain has big plans for expansion, it also has competition, as other blockchain startups and crypto platforms are emerging in China. Fosun is presently Onchain's only outside investor, and further details regarding the deal have not been released. Nevertheless, it is now clear that the blockchain revolution in China is well underway.